Applications are now open for the eCampus Center Faculty Research Fellowship, a new faculty fellowship opportunity through the eCampus Center in the Division of Extended Studies that seeks to fund actionable research that impacts online student learning. Applicants must be a faculty members at Boise State University and teaching online courses. Applications are due by Sept. 29.
Three to five selected Boise State faculty will be provided with up to $5,000 to support their research, with additional travel funding available to present fellowship findings. Fellowship faculty also will receive mentoring and support from the eCampus Center research and innovation team in conducting effective, inclusive and ethical research.
For more information, including a detailed fellowship timeline and access to the application, visit: https://www.boisestate.edu/ecampus-center/research-and-innovation/research-fellowship/.
In addition, fellowship information sessions will be held from 3-4 p.m. on Sept. 16 in the eCampus Center, Room 401, and from 10-11 a.m. on Sept. 24 in the eCampus Center, Room 401.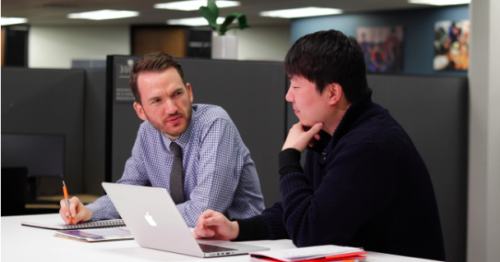 "As part of our research and innovation team's efforts to support the scholarship of online teaching and learning at Boise State University, we are very excited to launch the eCampus Research Fellowship program this fall," said Christine Bauer, the associate dean of Extended Studies and executive director of eCampus. "This fellowship program provides Boise State faculty with assistance and funding to conduct high-impact research that increases the evidence-based for the effectiveness of online learning in promoting student engagement and success."
The fellowship will run on a yearly basis, with the first cohort beginning in fall 2019 and ending in summer 2020.
Please direct additional inquiries about the research fellowship to Eulho Jung (EJ), at eulhojung@boisestate.edu.