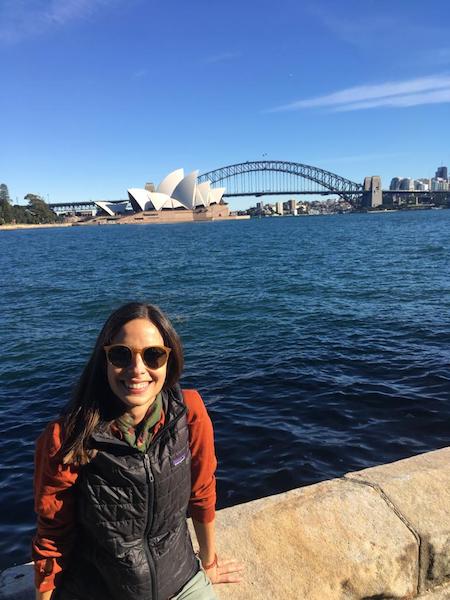 Ziortza Gandarias Beldarrain, an assistant professor in the Department of World Languages, attended the third International Congress of the World Literature Association, with the theme of "World Literatures and the Global South," at the University of Sydney in August.
Through its focus on the global south, and on the transnational and postcolonial perspectives implied by the term, this conference brought together writers and academics from across the world.
The conference was divided into four sections: imagining the global south/writing from the global south, the global south, world literature and global market forces, and beyond world literatures and transnational literatures.
Gandarias Beldarrains presented "The Basque Cultural Magazine Euzko-Gogoa: The Transoceanic Basque Will," examining the political and aesthetic positions of the cultural magazine Euzko-Gogoa (Basque Will, 1950-1960). She spoke on the literary work of Basque intellectuals in exile, and how the magazine became a space for Basque identity to be debated and redefined.
Gandarias Beldarrain also visited with residents of Sydney's Basque community.