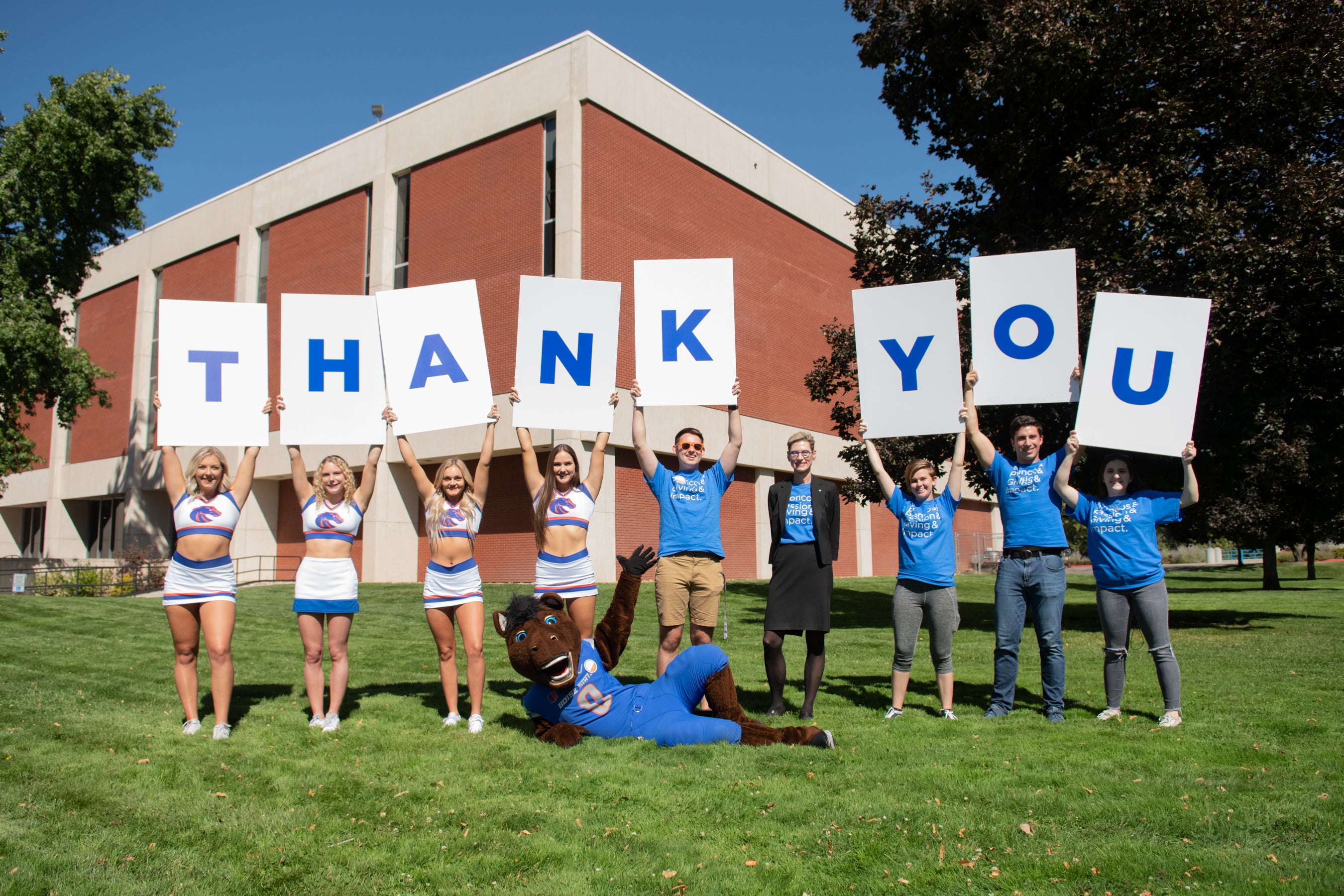 More than 1,100 donors from eight countries and 45 states pledged more than $373,000 during Boise State University's second-annual Bronco Giving Day.
Faculty and staff giving totaled $34,857, with 345 donors making gifts to the 45 areas of need highlighted during the 36-hour campaign. A total of 1,795 gifts were made by donors from the United States, as well as from Mexico, Canada, Sri Lanka, the United Kingdom, German, Italy, Azerbaijan and Australia. Several donors also provided matches and challenge funds, helping create a stronger impact from donors whose gifts were often matched.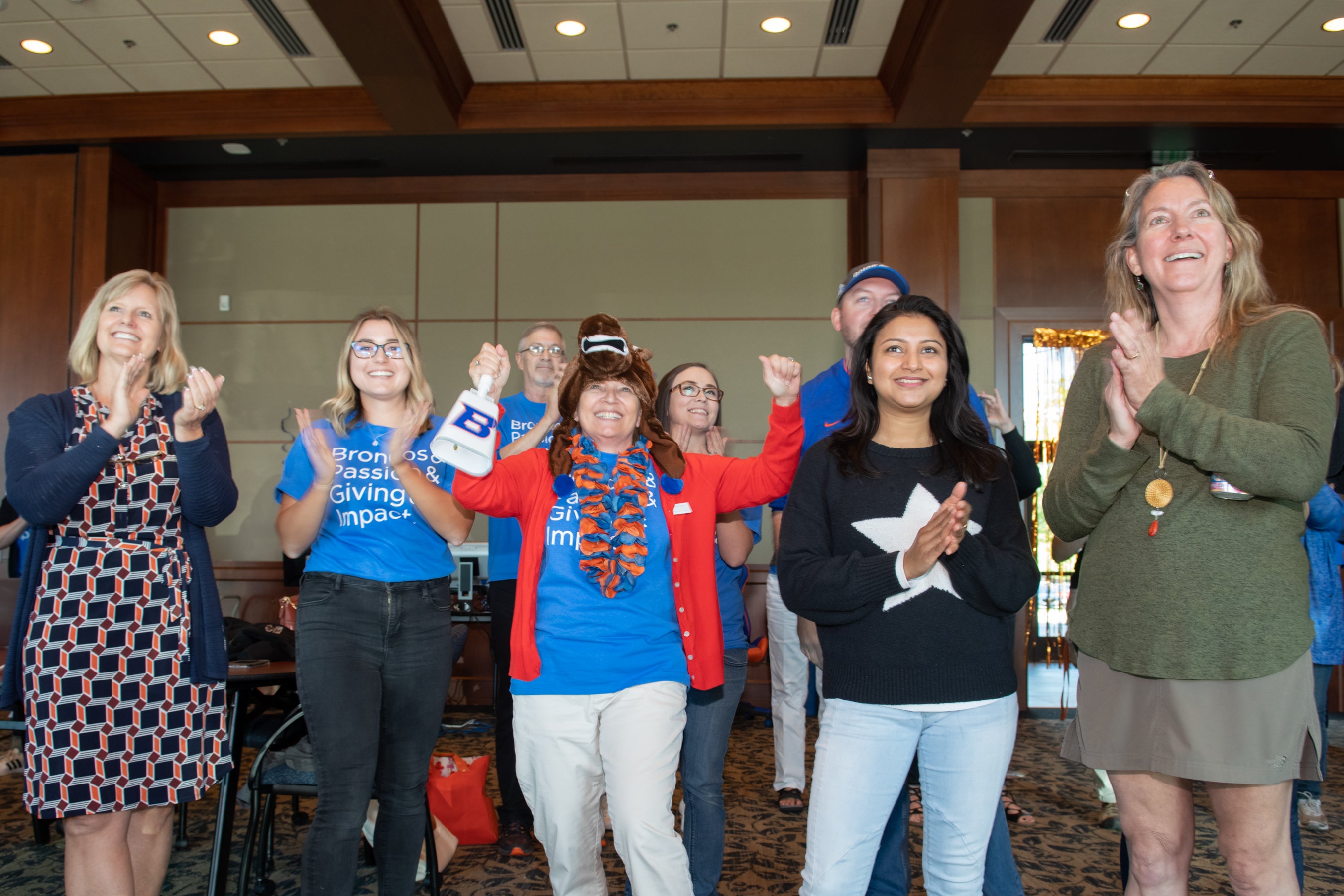 The Blue Thunder Marching Band's initiative to raise funds to feed band members at away games drew wide support with gifts totaling more than $50,000. The College of Engineering's Outreach Fund and the Idaho Innocence Project's Stand for Justice fund also received strong support.
Over the past year, more than $720,000 has been gifted to Boise State on giving day from Broncos around the world.