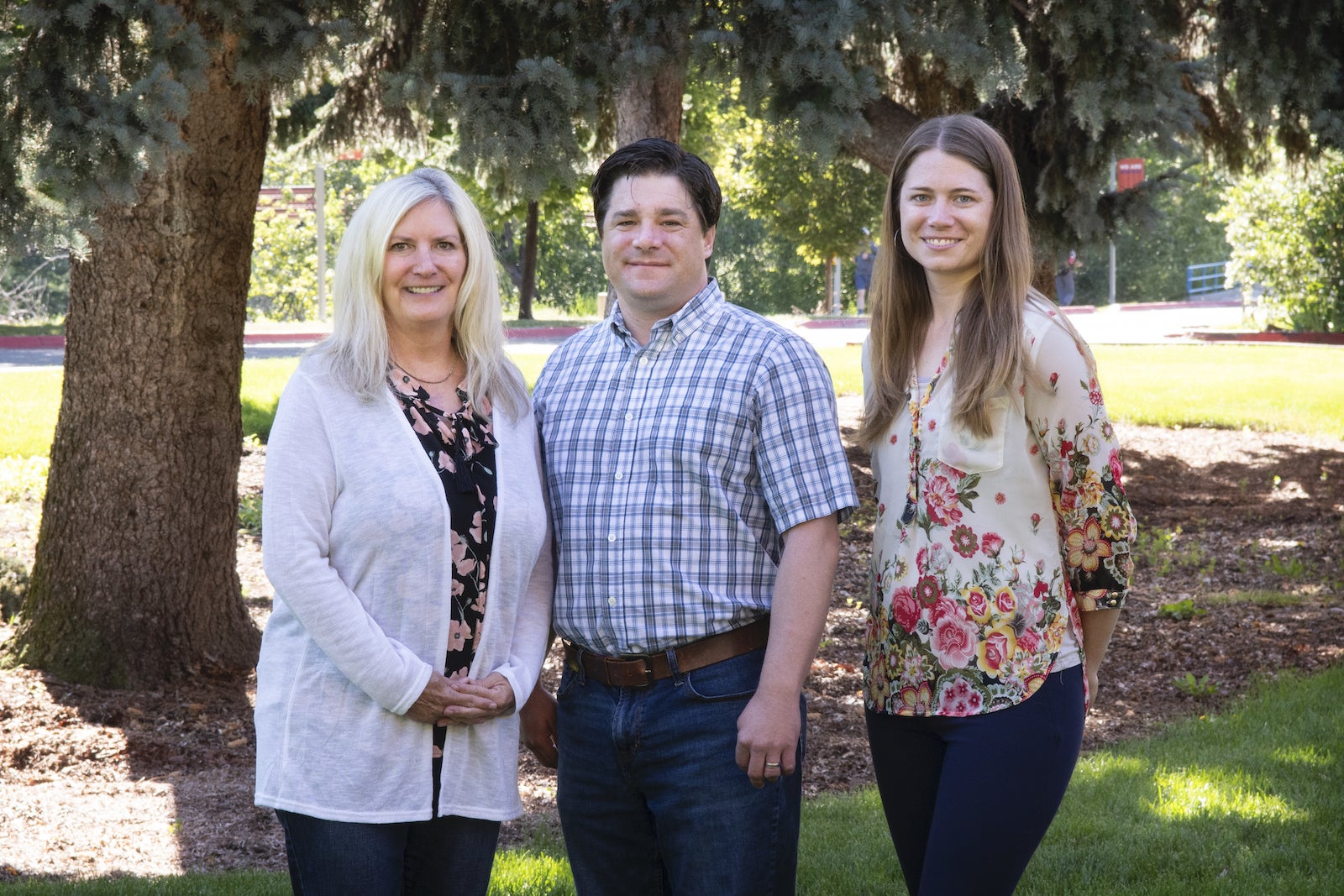 Nathaniel Williams, assistant professor in the School of Social Work, is a recipient of a $2.7 million grant from the National Institute of Mental Health (NIMH) to evaluate practices of mental health clinics in the Northwest.
His research, which runs until 2023, also aims to examine how clinicians are encouraged or rewarded for implementing particular approaches in their practice and what barriers get in their way.
According to Randy Magen, director and professor in the School of Social Work, Williams is among the top in his field attempting to understand what influences practitioners to adopt evidence-based practices.
"Many fields – medicine, nursing, social work use the phrase 'evidence-based practice,'" said Magen. "Nathaniel's research is at the forefront of those who are working to understand how to truly implement and sustain evidence-based practice in the day-to-day work of practitioners."
Williams and his team – Susan Esp, associate director of the Institute for the Study of Behavioral Health and Addiction and associate professor in the School of Social Work, and postdoctoral research scholar April Watts – will measure clinical outcomes and the systems that identify progress in treatment by using a system called Outcomes Questionnaire Analyst (OQ-A).
"Our overarching goal is to help clinics create climates that enhance and support the adoption of evidence-based practices – whatever that evidence-based practice is," Esp said. "This will help us find out if the therapy being provided is actually working, regardless of the diagnosis."
OQ-A provides alerts to clinicians about client progress and any immediate issues that need to be addressed. The clinic is then aware of feedback from the client that might not already be available to them using previous systems, which, ultimately, helps improve client retention.
Williams partnered with experts in the fields of implementation science, leadership and organizational development from University of California San Diego, University of Pennsylvania and University of Central Florida. The researchers will collaborate with nearly everyone involved in the healthcare processes – agency executives, supervisors, clinicians, caregivers, parents and guardians – to come up with solutions.
"Often first-level leaders [or supervisors] are promoted in behavioral health agencies because they stuck around for a long time and they are excellent therapists," said Williams. "Unfortunately, they might not have the training in leadership and management of other clinicians, which can be so important for implementation success."
Williams, who worked as a clinician delivering outpatient mental health services to youth and their families for several years prior to becoming a researcher, has seen how difficult it can be to implement evidence-based practices in an effective way in real-world practice settings.
He hopes to work with healthcare agencies in the Treasure Valley to encourage the adoption of systems like OQ-A and increase training among staff to better support those with mental health issues.
"My belief is that if you can create effective leadership and a supportive climate within an organization, you can improve the implementation success for many clinicians and their clients on a large scale in a relatively efficient way," he said.