Like many college students, Angus Pollard switched majors multiple times during his academic career at Boise State. With a third of college undergraduate students switching their degrees more than once, many students are left asking, "How will this degree help me achieve my goals? Is this really the best path for me?"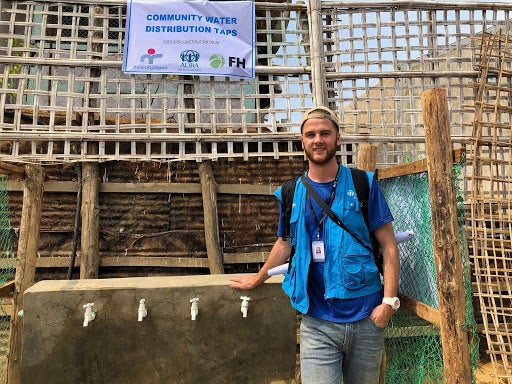 After taking a summer internship with a non-governmental organization (NGO) in the Philippines, he realized his passion was nonprofit work. But where did that leave him, degree-wise? He was unsure.
Fortunately, the Bangladesh resident discovered Boise State University's Multidisciplinary Studies Program, an interdisciplinary degree program catering to nontraditional students, including those with gaps in their college careers, busy schedules due to their careers, family obligations or military background.
Pollard reached out to the program and its advisors, who "supported me immediately when hearing [about] my goals and my past experience."
The program was an excellent fit. "During my studies, I always appreciated the ability to simultaneously take courses in person and online," he said. "This allows for more courses throughout a semester while leaving valuable time during the day to volunteer and pursue other activities."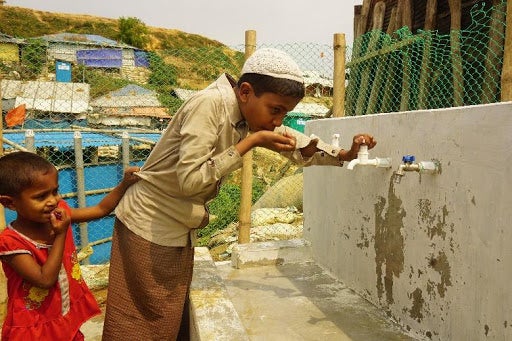 After graduating spring 2017 with a degree in multidisciplinary studies, Pollard now works with Adventist Development and Relief Agency, a humanitarian group that helps with disaster relief and community development. Pollard's day-to-day is nonprofit management, as he works and lives in areas where NGOs are active.
"I was able to gain valuable nonprofit leadership skills, which I use daily in my career," Pollard said. "I am [now] supporting the management of a project in partnership with the United Nations High Commissioner for Refugees on a camp coordination and camp management project, with our team overseeing four camps in the Rohingya response."