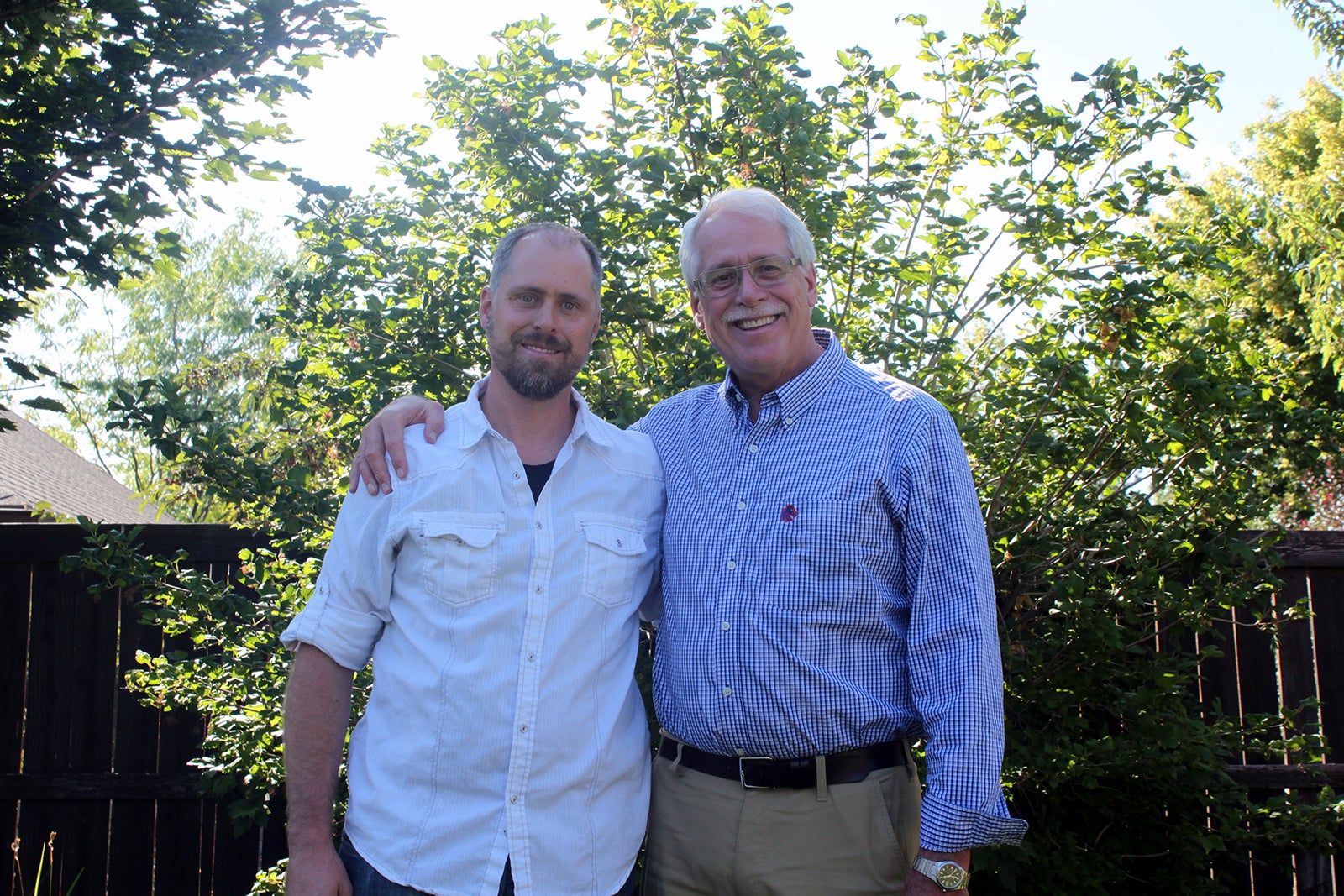 Boise State University professor and longtime donor Lonny Ashworth graduated from Boise State in 1977 and has been passionate about teaching respiratory care students at his alma mater nearly ever since. For more than 40 years, he's mentored and guided students in the College of Health Sciences to successful careers in health care in the Treasure Valley and beyond.
"I honestly believe that one of the best investments that we can make is an investment in people," Ashworth said. "As we help our students grow, they become outstanding health care professionals, not only in Idaho but in leading medical centers throughout the nation."
Ashworth's son, Troy, has emulated his father's passion for education.
"My father is very giving and dedicated, and I've learned a lot from watching how hard he works," Troy said. "He, along with the rest of the respiratory care faculty, past and present, have helped build a small department into a national powerhouse."
In honor of his father's dedication to teaching respiratory care students, Troy funded the Lonny J. Ashworth Respiratory Care Endowed Scholarship at Boise State. The scholarship supports second-year respiratory care students earning a bachelor of science degree who have a grade point average of 3.0 or higher.
"I wanted to create this endowment so he can enjoy seeing the impact it has on today's students – we knew how much he would value it and how happy it would make him to see the lasting impact his name will have at Boise State," Troy said.
Another motive to help students with the cost of earning a degree comes from Troy's experience as a Realtor.
"I see the impact student loan debts have on my clients' decisions and their ability to purchase a home," he said. "I feel that if I'm financially in a place to support others that I should, and no matter how big or small the value, it will be very appreciated by whomever receives it."
The Ashworths are members of the Loyal Broncos, a group of donors who have consecutively supported students for more than five years. They have given to Boise State for more than 16 years.