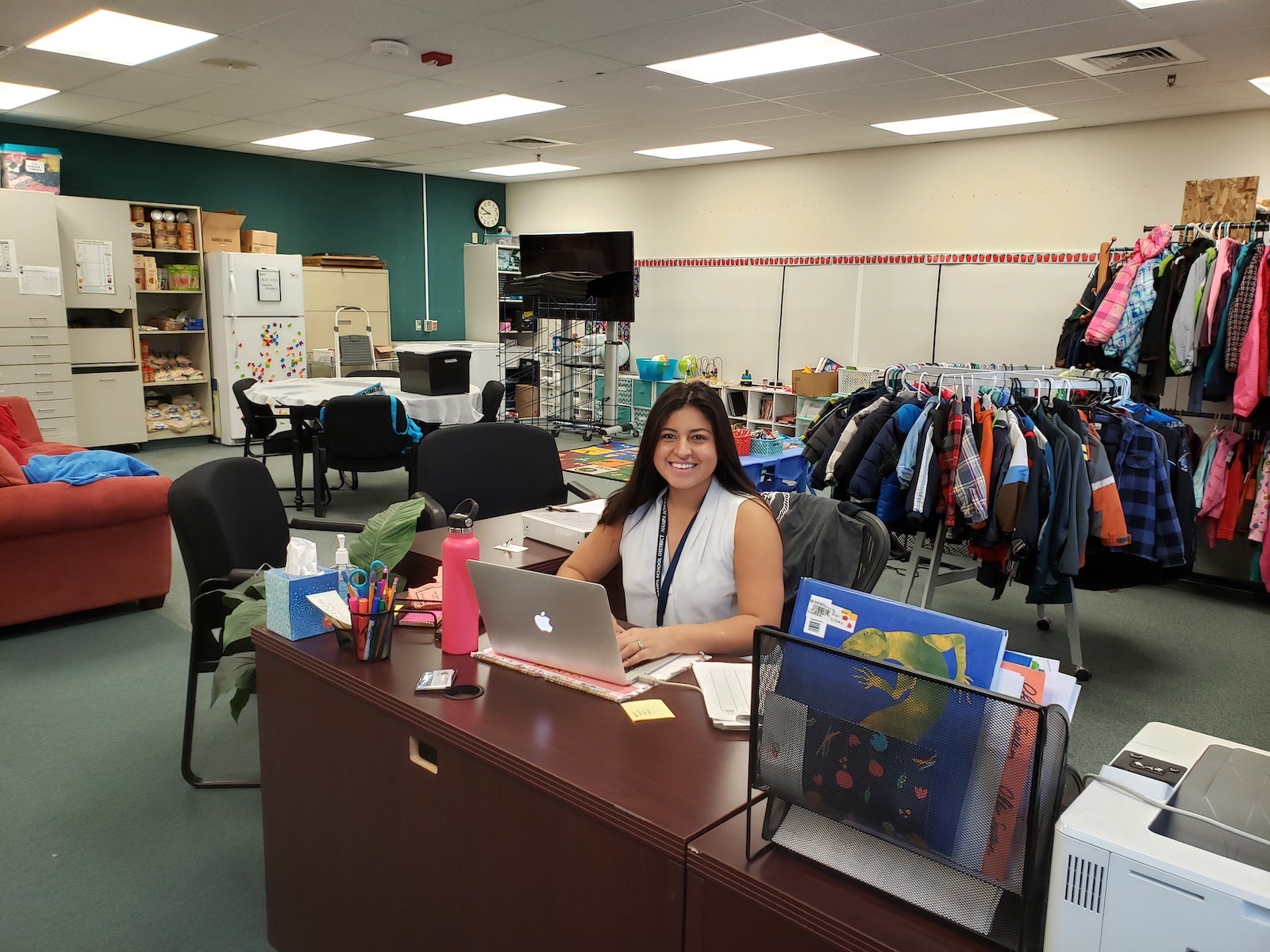 Ofelia Sullivan (BS, public health, '19) graduated last spring and already is improving the lives of the students she works with in her new role as the family and community resource coordinator for the Nampa School District. Sullivan spends her days creating action plans and distributing resources to alleviate the social and economic barriers to student learning.
"When students are healthy, school attendance and student learning improve," she said. "Learning can be difficult when the students' basic needs are not met."
Her work is hard but rewarding. In three months on the job, Sullivan has helped a single father of five get the utilities in their house turned back on after days without running water. She has helped a family living in a tent move to a shelter. And on average, she makes 30 bags of food to send home with kids every Friday, ensuring struggling families have enough to eat over the weekend.
Her work also includes keeping parents engaged in their children's learning and managing a resource center to assist low-income families with their basic needs. The resource center provides assistance with clothing and hygiene products, as well as dental care, supplemental education programs for adults and youth – even haircuts.
"In my field, community partners are vital. The resource center is mostly donation-based. Food, shoes, pants, jackets and hygiene products go quickly," Sullivan said. "That is why I work with community partners to donate as well as spread the opportunity for other people in the community to donate."
Sullivan's passion for helping students and families began with a health education class with Caile Spear, a professor in the Department of Community and Environmental Health.
"The class allowed me to get [internship] experience working in a group setting," Sullivan said, adding that it "opened [her] eyes" to the myriad of issues homeless and food-insecure students face, all of which compound each other.
In her final year at Boise State, Sullivan took an undergraduate research assistant position in which she conducted a research project that addressed food insecurity in higher education and developed strategies to support students. She presented her findings at the Undergraduate Research Conference and helped start the Boise State Community Resource Guide.
"My internship became a passion that allowed me to break through my shyness and anxiety with public speaking," she said.
To make a donation to the Family Community Resource Center, please contact Sullivan at osullivan@nsd131.org.
–By Chelsea Smith