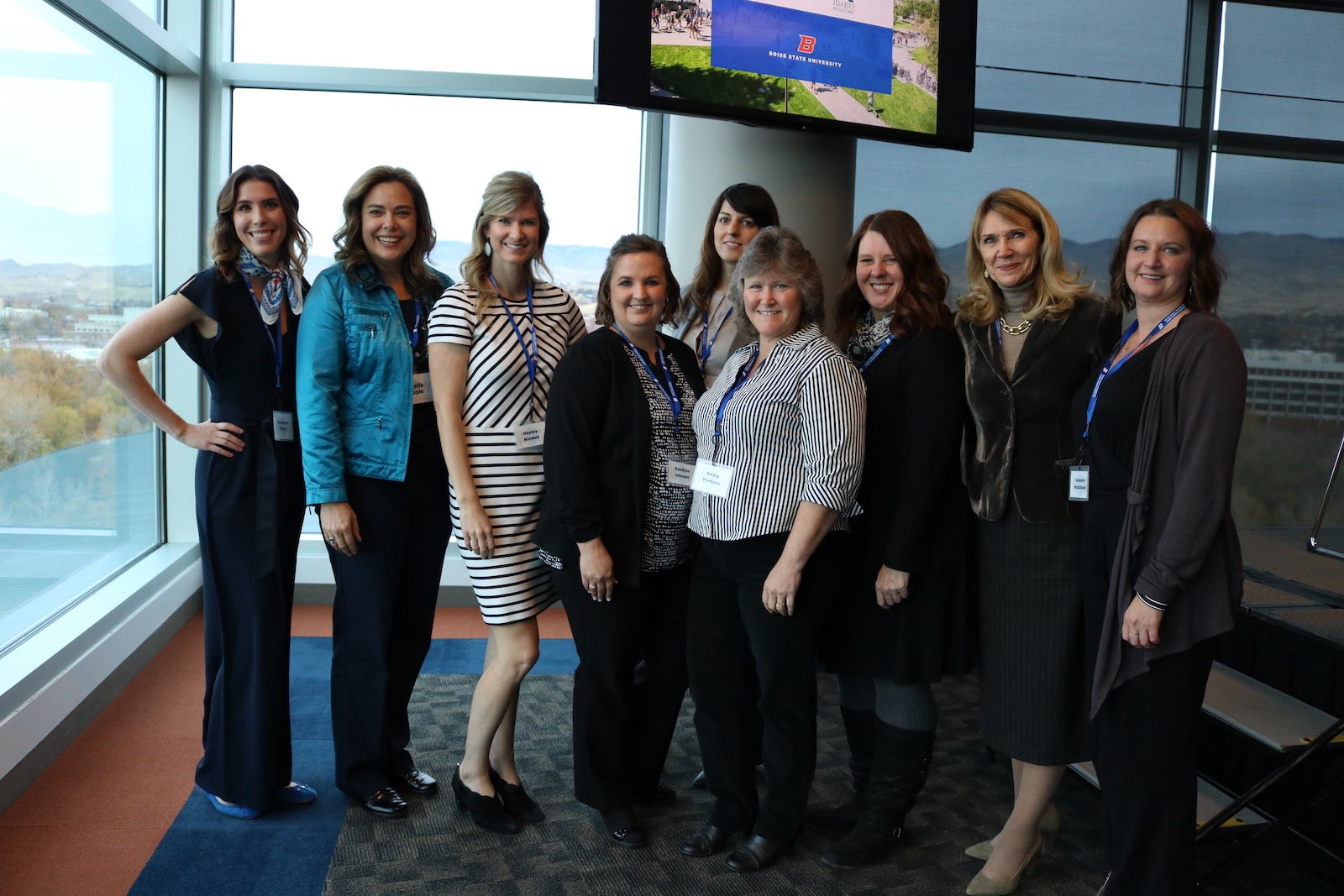 On Oct. 28, the Women of the Workplace organization at Boise State launched its first Owning It! Conference to celebrate women-owned businesses in Idaho. The conference hosted speakers from around the country to educate and motivate Idaho business owners and business students.
According to a report by American Express, women now own 42 percent of all American businesses, with Idaho outpacing other states in growth of women-owned businesses. Attendees included women with new and established businesses from Idaho and neighboring states, prospective entrepreneurs, and Boise State students looking for support and motivation to get their dreams off the ground.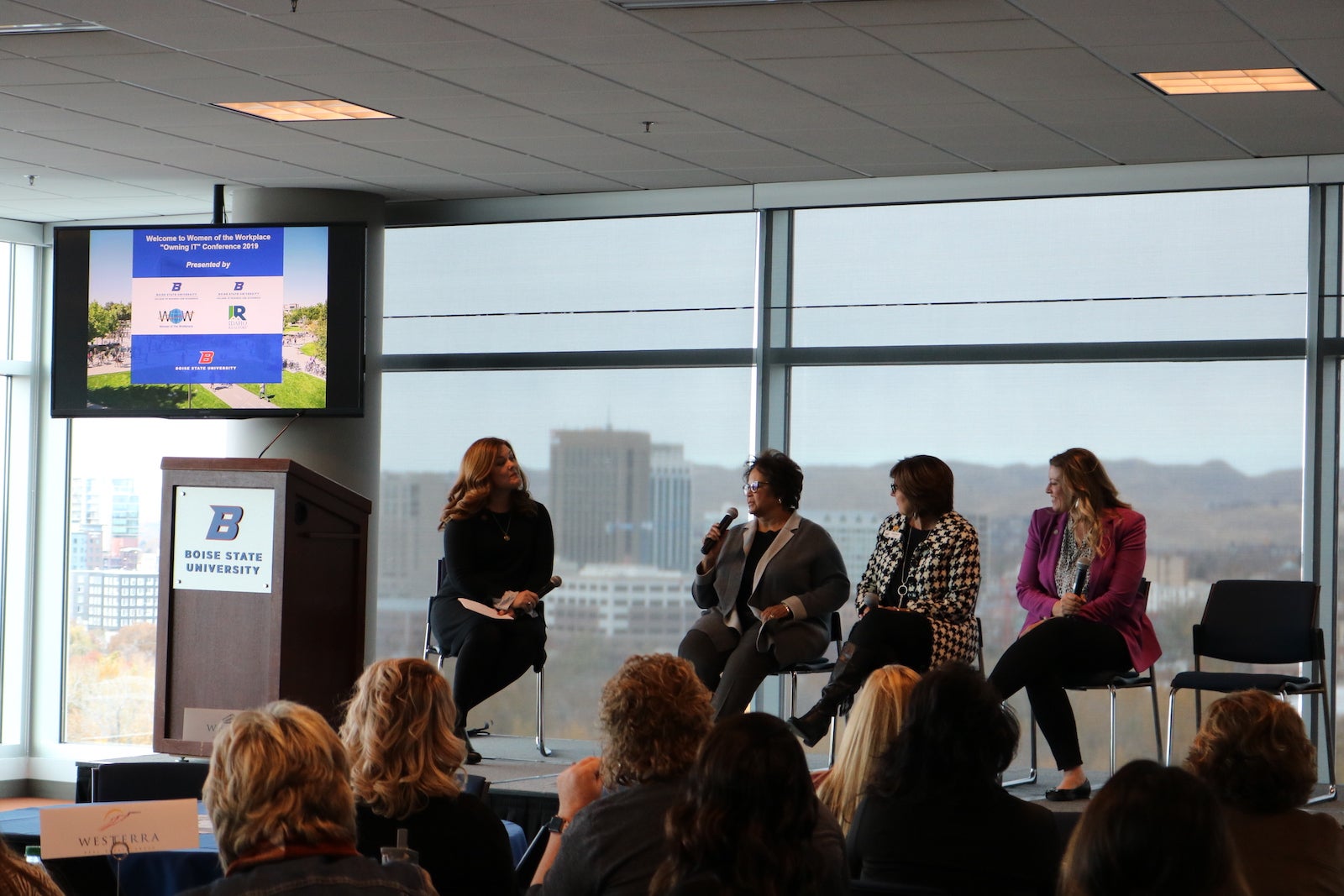 Topics at the conference ranged from technical business skills like financial planning and business insurance, to life-work balance, and leading a business through tragedy and adversity. Panel members discussed tools and techniques for balancing their business with a fulfilling home life. Sen. Cherie Buckner-Webb, one of the panel guests, discussed the challenges of owning a business while serving in a community.
The conference's keynote speech was presented by Valerie Alexander, an Amazon bestselling author, TEDx speaker and business owner. Her keynote address, "How Women Can Succeed in the Workplace (Despite Having Female Brains)," outlined the evolutionary pressures that have shaped male and female brains differently. She illustrated how modern industry is designed by male brains, for male brains, and gave memorable, empowering advice to even the playing field.
"We had several speakers and attendees who came from all over Idaho, from the Twin Falls area to Coeur d'Alene," said Shelle Poole, a clinical associate professor in the School of Nursing and also the founder and faculty advisor for Women of the Workplace. "It was great to see the state participate. And in the afternoon, having Cherie Buckner-Webb share her wisdom and humor with all of the women present was truly a gift to the women of the state she serves."