Camille Stover, a clinical assistant professor for the Department of Respiratory Care, was one of 33 health professionals who traveled to Santo Domingo, Ecuador, in August in an effort to bring primary healthcare clinics to communities in need.
Stover traveled with Timmy Global Health, an organization that works to expand access to healthcare and empower students and volunteers to tackle today's most pressing global health challenges. Medical service teams are sent to work with international partners to bring healthcare and other services to communities across the globe.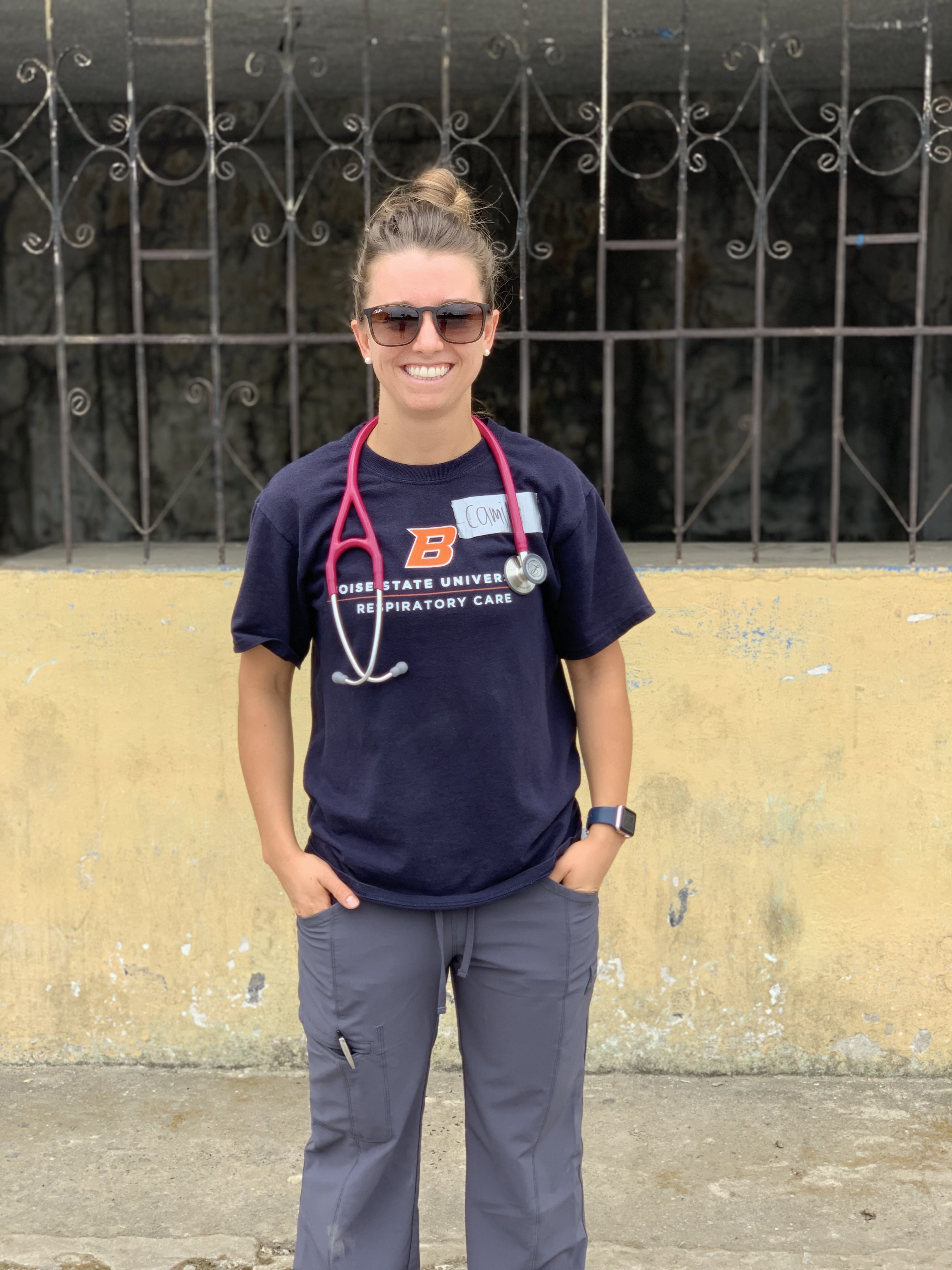 Stover traveled with a team comprising one emergency room physician, a hospitalist, three Ecuadorian family practice physicians, two pharmacists, seven nurses, one respiratory therapist, one social worker, a Spanish professor, six Ecuadorian medical students, two Timmy Global Health program coordinators, one community partner liaison and six general volunteers.
Stover's previously had traveled with Timmy Global Health to bring primary health clinics to communities in Ecuador, Dominican Republic and Guatemala. The goal of each visit was to build primary healthcare systems to communities that lack access to necessary healthcare.
For Stover and other volunteers, this included basic healthcare checkups and educational visits where volunteers could talk about the importance of clean drinking water, a balanced diet and washing hands before preparing food.
Additionally, Timmy Global Health has worked to build referral networks for the communities that they visit; these referrals allow patients to get various imaging studies, laboratory work, surgeries and an opportunity to see specialists that are outside of the scope of primary care clinics. Stover assisted in reporting and providing such referrals.
"I'm so grateful for the opportunities to travel with Timmy Global Health and provide primary health clinics to the people of these communities," said Stover. "These trips have given me the opportunity to explore healthcare abroad, the role education and social norms play on health disparities, and the impact of language barriers in healthcare.
"As a respiratory therapist, I see the role of respiratory care growing on these trips. Many of the communities I have traveled to have a large incidence of chronic respiratory diseases. We have the skills to help educate patients on managing their chronic diseases and finding a drug regimen that works for that patient."
Stover plans to continue working with Timmy Global Health. Individuals interested in traveling with her or Timmy Global Health to bring primary health clinics to numerous global communities can contact Camille Stover at (208) 426-3672 or camillestover@boisestate.edu
– By Taylor Music