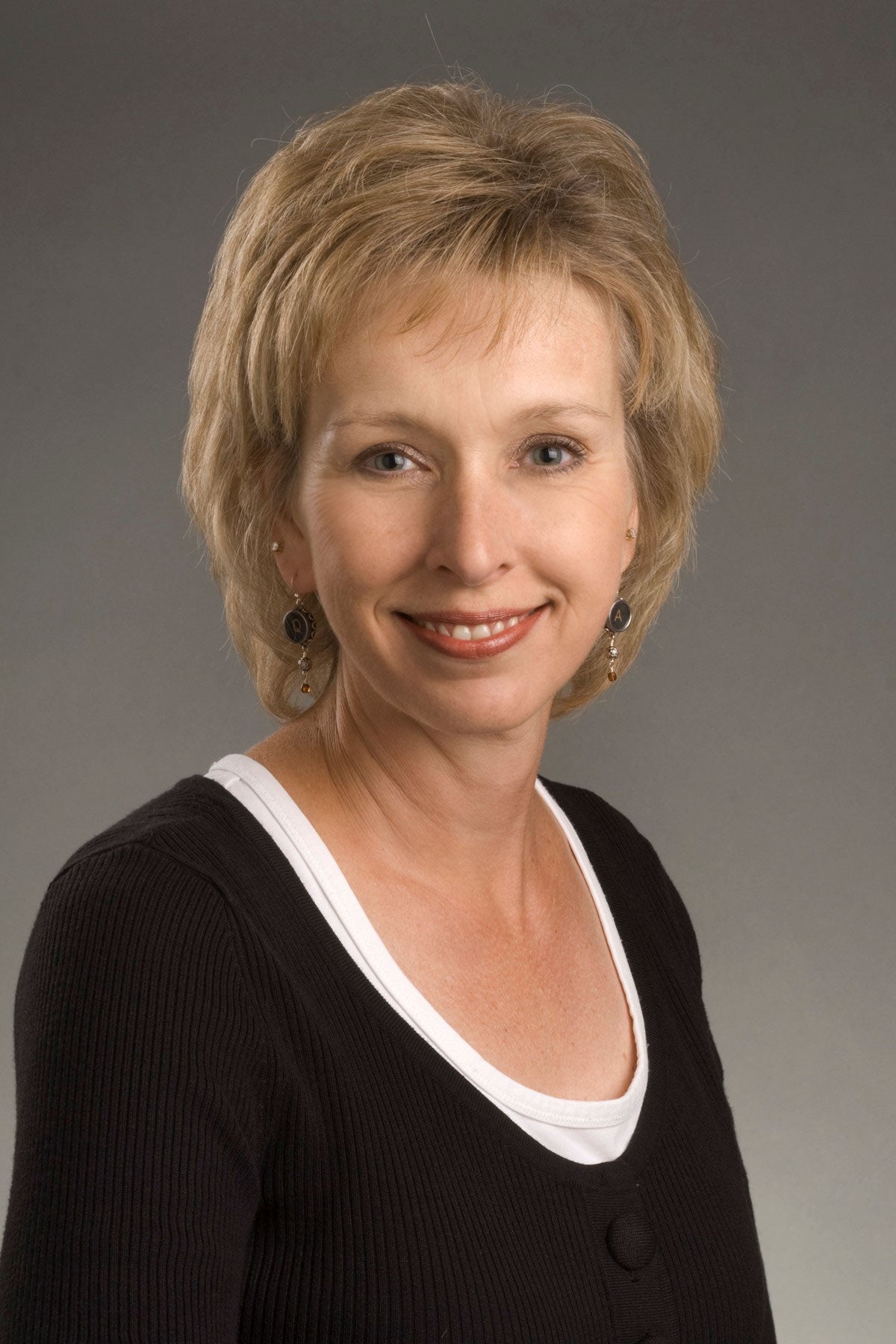 The campus community is invited to celebrate the retirement of Brenda Haight from 3:30-5 p.m. Thursday, Nov. 21, in the Alumni and Friends Center O'Neill Living Room.
For more than 30 years, Foundation data services manager Haight has managed four different alumni/donor data systems. She has seen the fund-raising and alumni teams grow from a handful of staff members to a University Advancement team of more than 50, with 115 database users all across campus. And she has trained most of those users on how to best utilize the fundraising software.
"I can leave the university feeling extremely proud of the alumni/donor data system as it exists today. I've led three system conversions, which are never easy, but with each one comes significant improvements. We're constantly enhancing the information stored in the alumni/donor system to ensure that we can support university fundraising and outreach efforts," she said.
Prior to joining the Foundation in 2003, Haight worked as a management assistant for the News Services/University Relations office (now the Office of Communications and Marketing) for 18 years, supporting a team of journalists. Her former colleagues remember her as an ace proofreader. She was the final set of eyes on every news release that was issued and every brochure that was printed, and also did the layout work for FOCUS magazine and other publications for many years.
She also supervised numerous work-study students, and still keeps in touch with some of those students today.
"Work-study students are so important to campus offices," she said. "The work-study program is near and dear to my heart because I started at Boise State as a work-study student. I was just 17 and fresh out of high school. I had so much fun working at Boise State, I never left."
So what's next?
"I will definitely be returning my attention to hobbies that were set aside because of busy schedules, and of course spending more time with family," she said. "My husband experienced kidney failure a couple of years ago and went on dialysis. He was a good candidate for a kidney transplant, though. So I signed up for testing to see if I could donate a kidney to him. And we were a match. We spent several weeks in Salt Lake early this year, having the transplant surgery and then staying near the university hospital until the transplant medications were stabilized. We're both doing very well now.
"Boise State has been very good to me. I will miss it."
Please join with colleagues in celebrating Haight's 34 years with Boise State and wishing her well as she starts her next chapter. RSVP by Nov. 14 to marylarsen1@boisestate.edu.