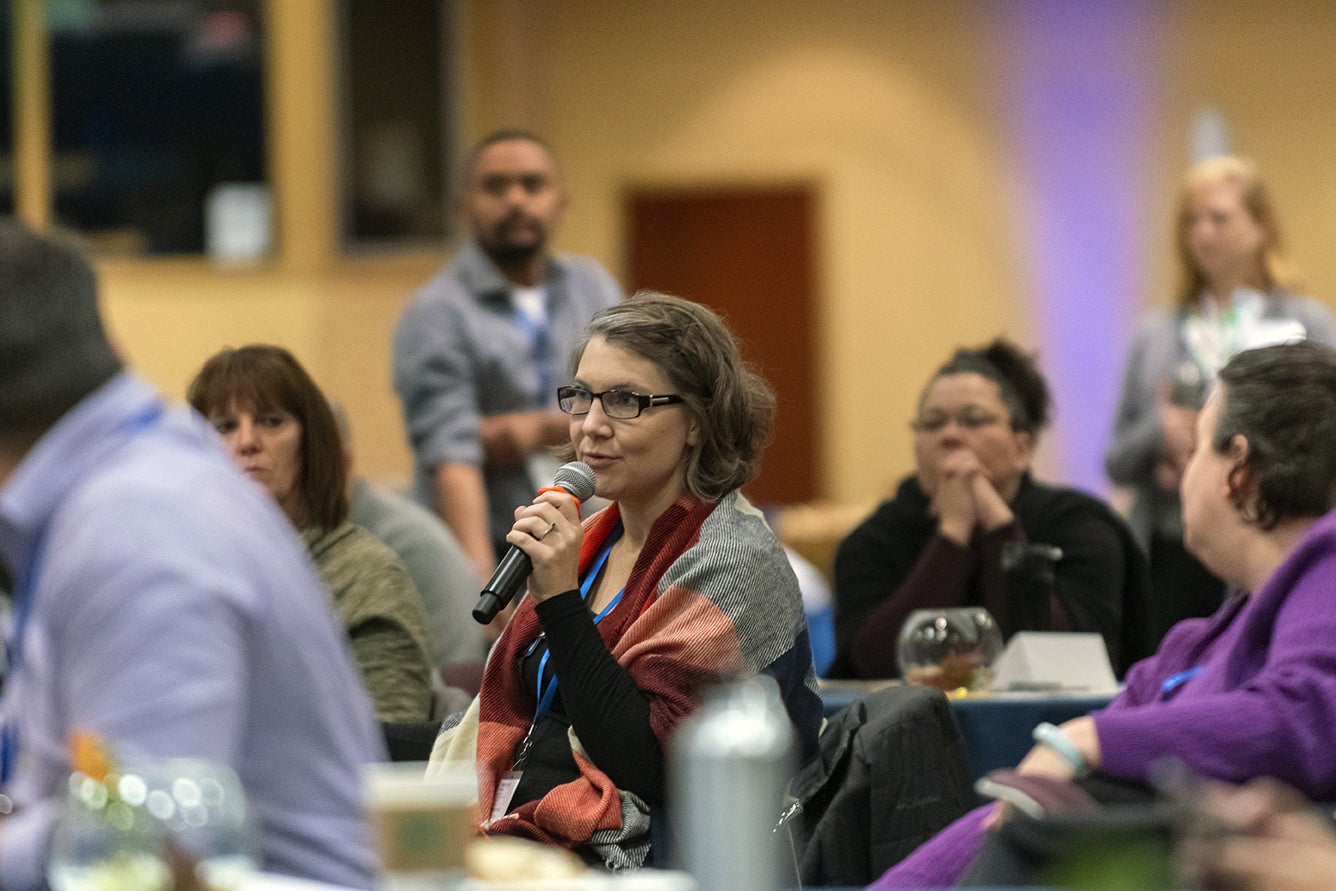 Members of the LGBTQIA+ community often face numerous barriers when seeking access to healthcare. For these folks, interacting with medical or mental health providers can be harmful and prevent them from seeking further help in a healthcare setting. That is why clinical assistant professor Samantha Davis and adjunct faculty member Gabrielle Davis, both within the Department of Respiratory Care, partnered with the Gender Equity Center's director Adriane Bang and LGBTQIA+ student success program manager Csea Leonard to host Idaho's first Providing LGBTQIA+ Inclusive Healthcare Conference.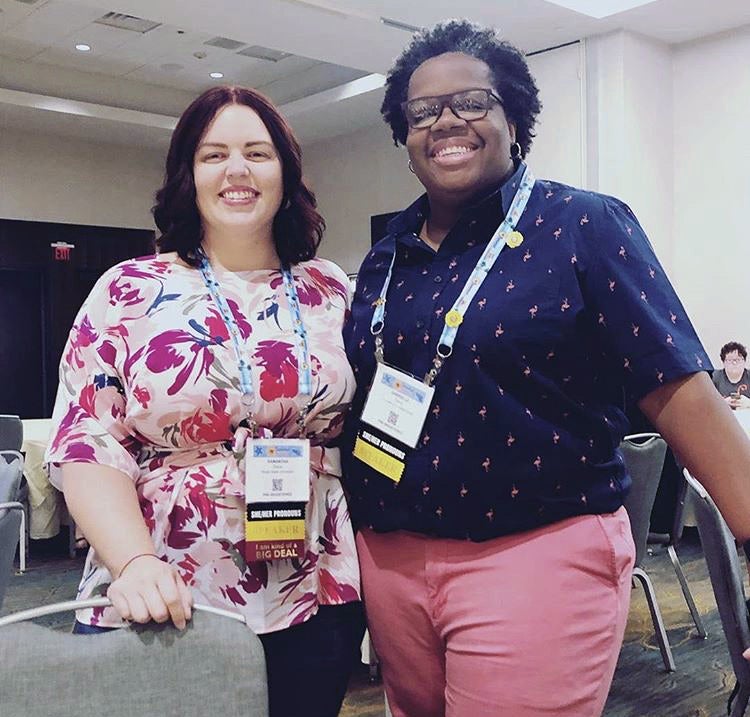 The conference took place on Oct. 24 at Boise State University for more than 140 physical and mental health providers, students, faculty and staff. The LGBTQIA+ Inclusive Healthcare Conference was a full-day event that provided knowledge, best healthcare practices, and personal experiences of the LGBTQIA+ community in an effort to bring about a more equitable, competent, inclusive and affirming healthcare community.
"We noticed a significant gap in knowledge and practice of LGBTQIA+ affirming healthcare within our community and through our own experiences as patients," Davis said. "To help bridge the gap, we created an opportunity for folks to share knowledge and resources for providers, allies and those who may experience healthcare discrimination."
The conference kicked off with an informational session that provided attendees with knowledge surrounding terms, their meanings, implicit bias and statistics about the LGBTQIA+ community and discrimination they face in healthcare settings. Throughout the conference, attendees also were able to learn more about how to respectfully recognize identities, barriers and their own implicit bias in an interactive and engaging group environment.
Additionally, the audience had the opportunity to hear first-hand experiences of LGBTQIA+ patients in a healthcare environment and how those experiences have impacted them. The conference hosted a panel of providers who shared expertise on how to positively impact the care of patients.A number of speakers discussed ways in which healthcare providers can improve their practices, procedures and processes to be more inclusive of the LGBTQIA+ community. Speakers also shared local and national resources that invite providers to learn more about healthcare barriers and inclusive practices.
To close the conference, Bang shared how practitioners can identify and incorporate inclusive practices within their organizations. This allowed audience members to walk away with tools they can use to improve their organization's spaces to provide a more inclusive environment that is welcoming for all.
"The event was well attended and received outstanding feedback from attendees. We hope to see this conference evolve to include more intersections and grow into an even larger event next year," Davis said.
– By Taylor Music