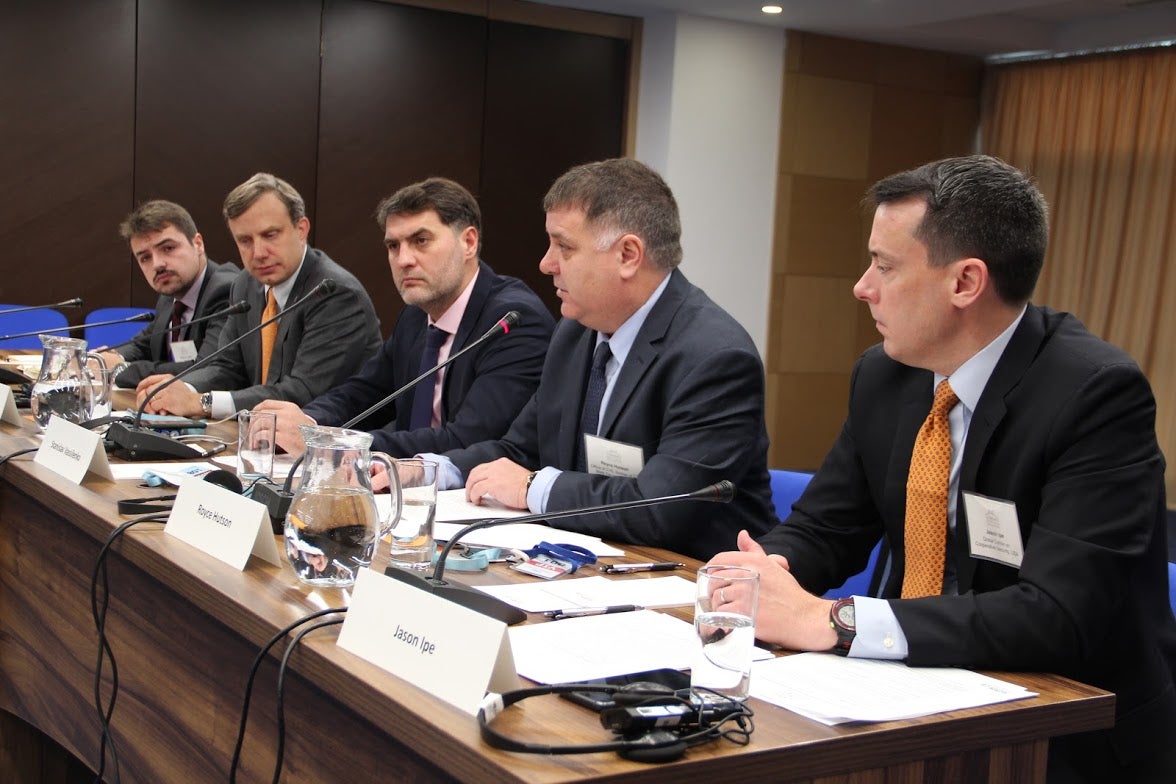 Royce Hutson, an associate professor in the School of Social Work and the first in social work to receive the Jefferson Science Fellowship, represented and provided opening remarks on behalf of the U.S. Department of State Bureau of Counterterrorism at the Strong Cities Network Regional Practitioners' Workshop for Central Asia Dec. 10-11 in Almaty, Kazakhstan.
The workshop focused on best practices in the rehabilitation and reintegration of mothers and children of ISIS fighters returning to their countries of origin. It also addressed countering and preventing violent extremism in local communities. Hutson was joined by Stanislav Vassilenko, Kazakhstan ambassador at large for counterterrorism; Eric Meyer, consul general of the U.S. Consulate in Almaty; Simeon Dukic of the Institute for Strategic Dialogue; and Jason Ipe, deputy director at the Global Center for Cooperative Security.
That same week, Hutson represented the U.S. State Department at the Western Balkans Resilience Forum in Sofia, Bulgaria, which featured remarks by the Prime Minister of Bulgaria, Boyko Borisov. The forum addressed similar issues as the workshop in Almaty.