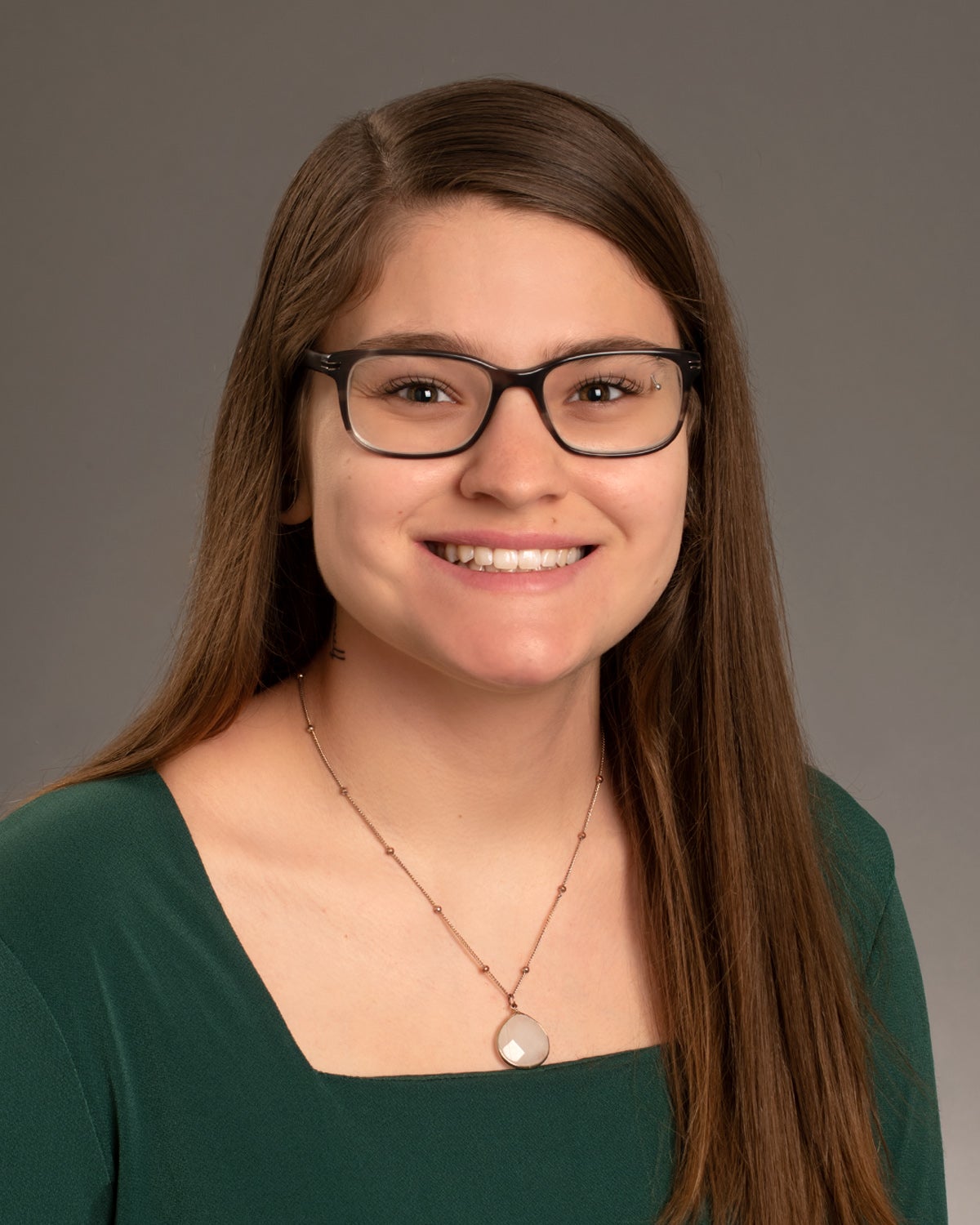 Anyone familiar with TRIO programs – federally funded programs that help first-generation, limited-income, and students with disabilities apply for and be successful in college – knows that their success is built on a foundation of community. When one student succeeds, it is celebrated by many: peers, teachers, mentors and family.
Which is why many in the Boise State community now have cause to celebrate Julianna Ramirez, a fourth-year TRIO student studying cellular, molecular and biomedical biology. Ramirez is the only student in the nation chosen to participate in the Keith Sherin Global Leader Semester in Washington, D.C. funded by the Council for Opportunity in Education.
Ramirez will spend the spring 2020 semester studying at Marquette University's Les Aspin Center for Government, while also interning for a congress member or nonprofit organization.
"Julianna has taken risks and applied for programs without any assurance of success and frankly, with the odds against her," said Anna Torti, an educational specialist at Boise State and Ramirez's TRIO advisor. "She has repeatedly chosen to tackle difficult issues that underrepresented students face surrounding diversity and inclusion in STEM majors. The fact that she has leaned into discomfort, instead of closing herself off, has led to tremendous personal growth and benefitted her when applying for scholarships, internships and highly competitive programs such as this one sponsored by the Council on Education in Washington, D.C."
This internship gives students the opportunity to learn all about the political process and policy-making. For Ramirez, it means an opportunity to become a more well-rounded, effective scientist.
"I think what is often lacking in the scientific field is communication of science to the general public and to policy makers," she explained. "This communication is vital for conducting productive science that can be understood by all people and be used to make essential policy. I chose to pursue this internship because I wanted to have a better understanding of the political process so that I can use my science to create long-lasting change through policy in the field of environmental toxicology."
The Boise native has carved out a successful resume during her time at Boise State. She is a Ronald E. McNair Scholar; a research assistant in the lab of associate biology professor Eric Hayden; president of Boise State's TRIO Club; a TRIO peer mentor; and a Louis Stokes Alliances for Minority Participation student.
"I owe so much of my success to the multiple TRIO programs I am involved in … TRIO Rising Scholars has helped me learn how to be successful in college and has given me a strong sense of community," Ramirez said. "Working as a peer mentor for the TRIO program has by far been the most rewarding experience I have had. It has given me an opportunity to give back to my community by helping students who come from similar backgrounds as me pursue what they are passionate about."
Ramirez also credits Boise State in making her a competitive candidate.
"By attending Boise State, I have been able to pursue multiple amazing opportunities," she said.
As a freshman, Ramirez got hands-on laboratory experience in Neil Carter's human-environment systems lab. She said working in the lab then helped her land a Research Experience for Undergraduates (REU) in Costa Rica at La Selva Research Station, where she researched the effects of humans on mammal occupancy.
In summer 2019, she was accepted into the Doris Duke Conservation Scholars program at the University of California, Santa Cruz (UCSC). This two-year program focuses on preparing students for careers in conservation while exposing them to diversity, equity and inclusion issues within conservation. In June 2020, Ramirez will return to California to conduct research at UCSC.
"After this experience, my interests shifted towards using molecular biology to address conservation issues," Ramirez said. "I began working in Dr. Eric Hayden's lab in August, where we are using molecular techniques to conserve goshawks. I would not have been able to pursue any of these opportunities if it wasn't for programs like TRIO or LSAMP at Boise State and my wonderful professors."
"I think what sets Julie apart is three-fold," said Hayden. "She has a hunger for new experiences, is fearless in taking on new challenges and shows a very high level of maturity that is needed to organize herself and her time to accomplish her ambitious goals. For example, her passion for understanding and protecting the environment drove her to first join a research lab that uses sophisticated data analysis to understand and model wildlife movements and their interactions with humans. Not satisfied, she came to my lab to learn molecular biology approaches that can be used to study ecosystems at a different level. Now, she is programming robots to automate some of our laboratory tasks. I hope Washington is ready for her."
Ramirez also is a National Science Foundation Gateway Scholar in biology and a Laura Moore Cunningham Award recipient. This new accolade, the Keith Sherin Global Leader Semester in Washington D.C., is just another opportunity for Ramirez to grow her skills as a successful, compassionate scientist.
"This opportunity will help me pursue my passion of environmental toxicology by equipping me with the skills necessary to pass legislation to protect our environment and underrepresented people disproportionately affected by environmental contamination," she said. "I want to use this opportunity to give back to my community and to the amazing TRIO programs that have impacted by life so much."