Esperansa Gomez knows many people did not expect her to attend, let alone graduate college.
"I am definitely a stereotype threat in regards to success," she said. "Being a low-income, woman of color with a dysfunctional upbringing, becoming the first in my entire family to graduate college was not expected of me."
But an encounter at an open house for Meridian High School gave Gomez the confidence she needed to strive for seemingly unattainable goals.
"My grandmother and I had toured all my classes and as we were leaving, my teacher came running out after us," Gomez recalled. "He came up to my grandmother and said, 'I just want you to know that your granddaughter is going to be really successful one day.' In that moment I knew that if he believed in me, then I should believe in myself."
The teacher was part of TRIO Upward Bound, a program run by Boise State's College of Education through its Center for Multicultural and Educational Opportunities, which imbeds teachers at seven local area high schools. These teachers support students who are the first in their families to attend college or who demonstrate a financial need. They provide students with a number of services including study skills instruction, tutoring, educational and cultural field trips, academic advising and college visits.
Many of these students also participate in a six-week residential summer program on the Boise State campus where they can take classes for high school credit, participate in service learning and more.
With this support system in place, Gomez graduated from Boise State with her bachelor's in social work in 2019. She now is working with AmeriCorps in Jackson, Wyoming, at the Teton Literacy Center.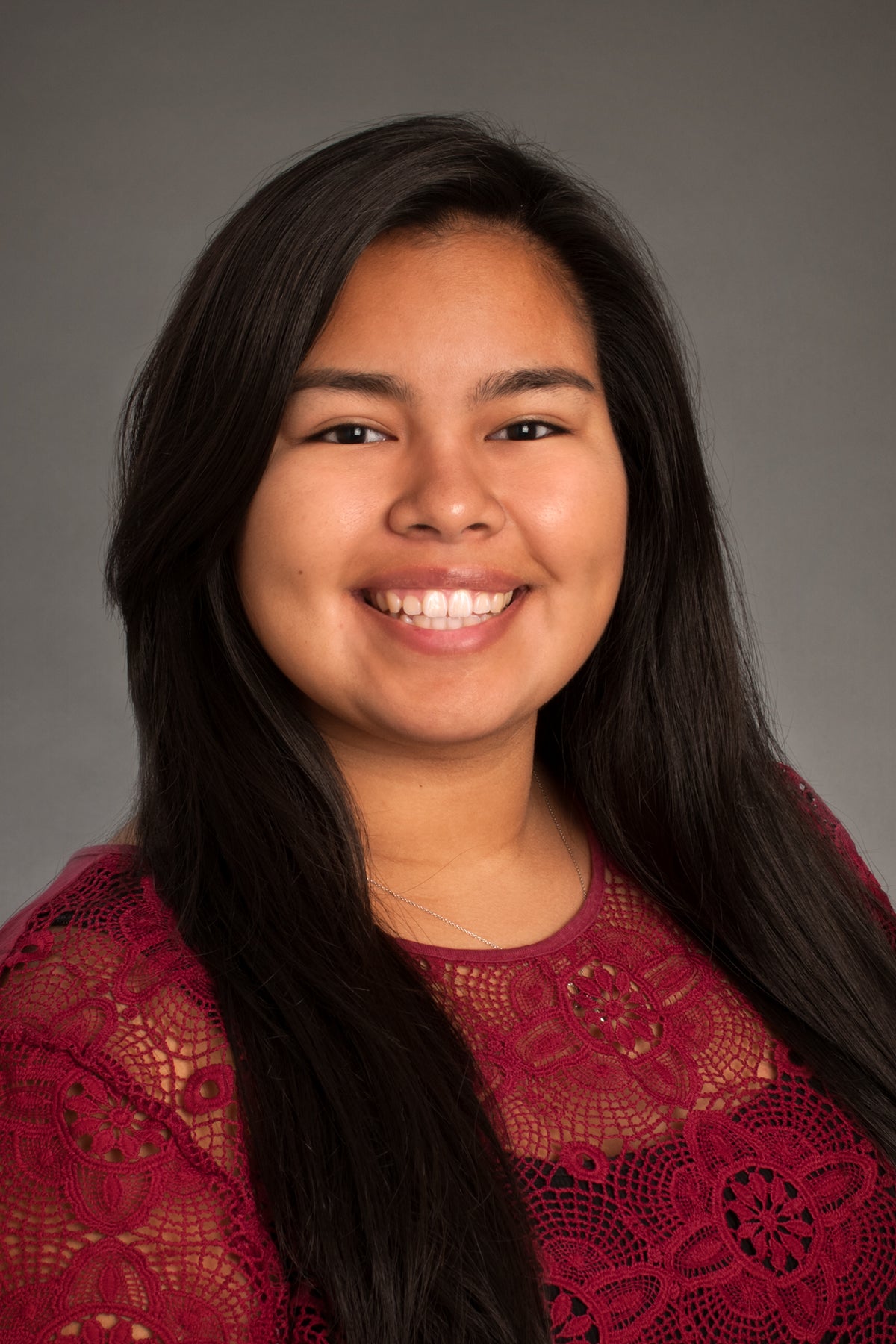 "The program is about so much more than academics and college prep," Gomez said. "Everyone involved in TRIO has become my family. They were honest with me and gave tough love when I needed it. They were loving and patient when I was struggling. They are the greatest supporters of all my successes. The programs really do work and I attribute a ton of my success to them."
TRIO Upward Bound is a federally-funded program sponsored by the U.S. Department of Education. The program has been funded nationally since 1964 and has existed in the Treasure Valley since 1983. It currently serves about 250 students, with 70 percent of those students enrolling in a college or university.
Boise State operates several other TRIO programs that support first-generation students and students of limited financial means from middle school through post-baccalaureate degrees.
Similar to Upward Bound, Educational Talent Search helps 8-12 grade students complete high school and successfully enroll in college. Like all TRIO programs, it is operated by the College of Education and serves any student in need, even if they do not end up attending Boise State.
Educational Talent Search is broader in scope than Upward Bound and serves roughly 1,500 students across 22 Boise-area schools. It has been active in the Treasure Valley since 1984 and nearly 70 percent of participants enroll in post-secondary education.
The TRIO Rising Scholars program is designed to help students succeed once they are enrolled at Boise State. Gomez also was involved with Rising Scholars; she joined her first year. Each month, she met with advisers and student mentors to help ease the transition from high school to college. The program also provides tutoring, advising services and other campus and community resources.
During her second and third years, Gomez was a peer mentor herself.
"It was a very rewarding experience where both I and my mentees learned a lot," she said.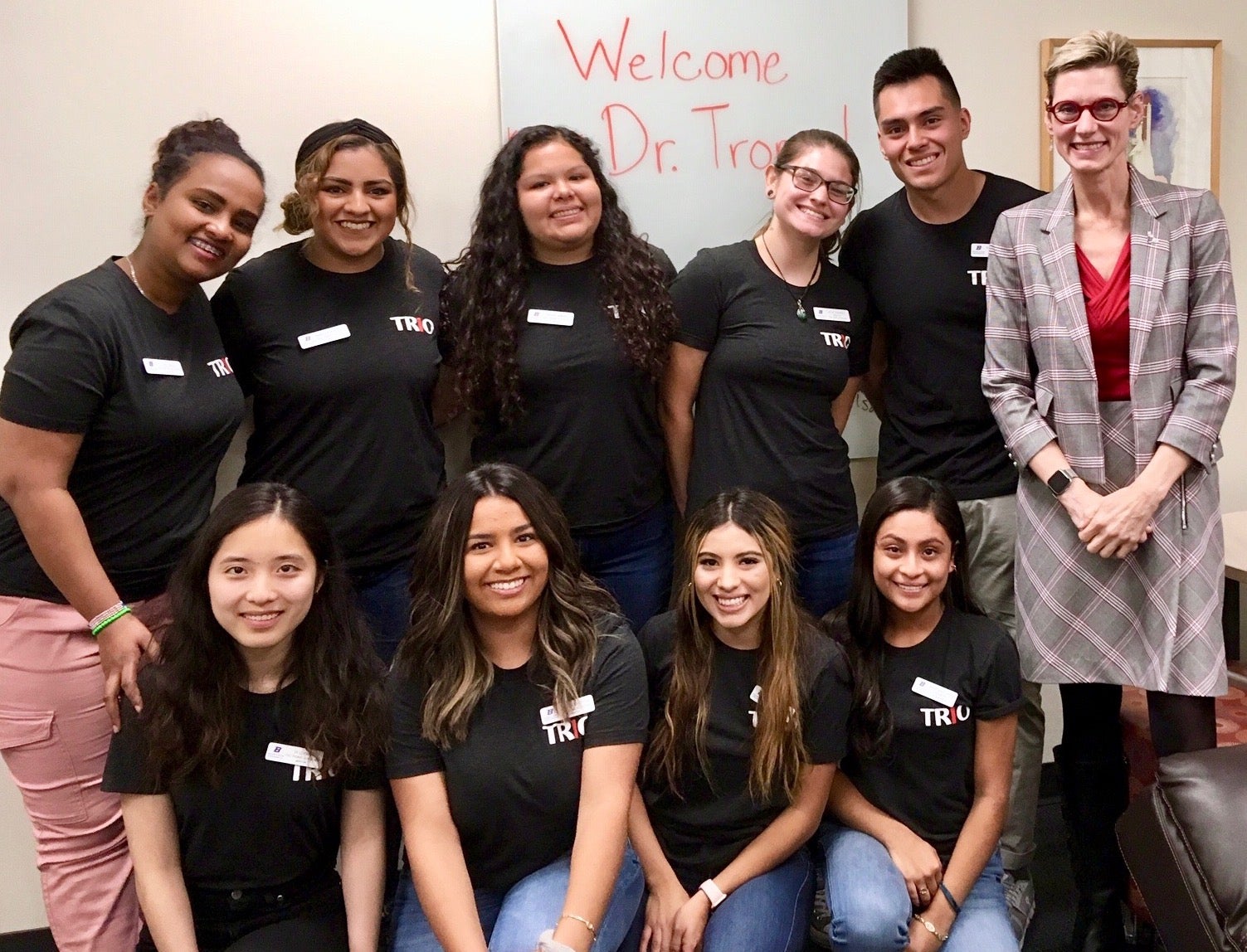 Maritza Sanchez, a current Rising Scholars peer mentor and a fourth-year student in the nursing program, is convinced of the power of the program.
"It has given me the support and resources I needed to succeed in college," she said. "As a first-generation student, I found myself lost and unsure of how to navigate my future. TRIO helped me find my path, and guided me to my career."
There are currently 180 students participating in the Rising Scholars program; historical graduation rates indicate two-thirds of those in the program will earn a degree within six years.
The TRIO Teacher Preparation program works with 144 students and aims to place first-generation students, limited income students, or students with a documented disability into the teaching profession by offering advising, career development skills, financial aid support and more.
With strong collaboration from faculty, the TRIO McNair Scholars Program prepares students from traditionally underrepresented populations to successfully pursue doctoral degrees and careers in university teaching and research. The program currently has 27 students participating. Both the 2017-18 and 2018-19 classes had a 100 percent acceptance and attendance in graduate programs immediately following graduation. The overall graduate school attendance rate over the 16 years of the program at Boise State is 85 percent.
The final program under the TRIO umbrella is Veterans Upward Bound, which is designed to help veterans prepare for and succeed in post-secondary education. The program offers military veterans in the Treasure Valley services such as academic assessments, individual and group instructional programs, and career planning. This program will serve 125 veterans this year, of which 70 percent will end up enrolling in college.
The key to all of these programs, according to Greg Martinez, director of the Center for Multicultural and Educational Opportunities, is intensive individualized attention.
"That's what we do. It's what we're best at," he said. "We really get to know our students. They can come in and sit with our staff for hours so we are able to do a lot of individualized targeting to help them stay on track and on top of certain scholarships or opportunities that will benefit them."
Anna Gamino, a second-year student studying English, agreed that the staff is committed to serving students.
"In TRIO, there will always be people to help you with anything you need," she said. "This program is a family that is always there for each other. The things you learn and the experiences you have through the program will help you in life, in one way or another."
– By George Thoma