Sometimes attaching emails makes more sense than forwarding separate emails, like wanting to forward multiple messages related to a single topic.
Now, employees can drag and drop one or more email messages into the draft window of a new message. Or, they can insert emails by selecting them, and choosing forward as attachment from the three-dot menu.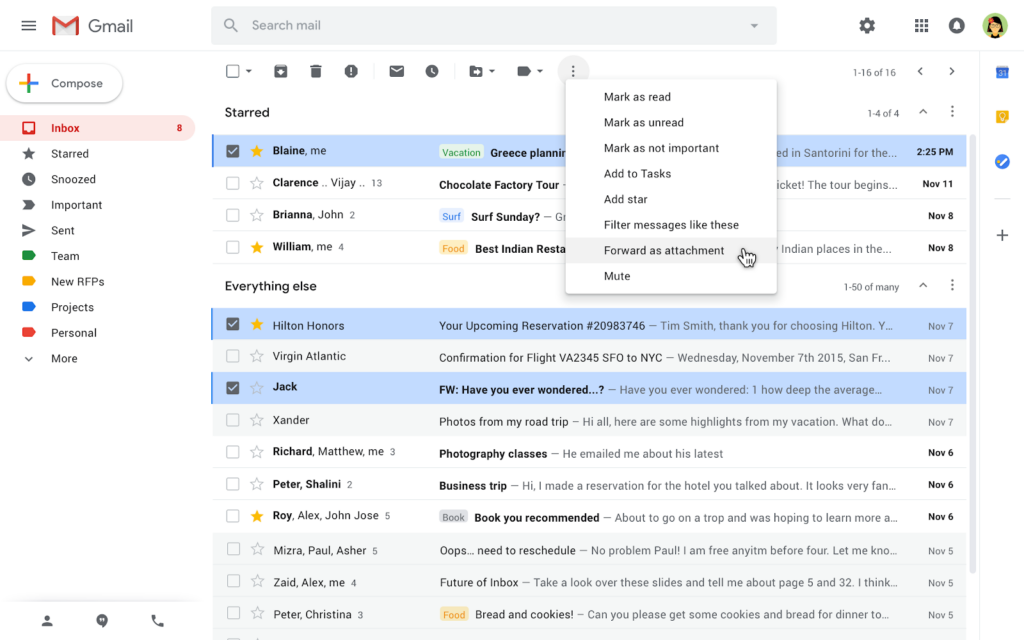 Instead of forwarding separate emails, this new feature gives employees the option to write a summary email and attach all of the relevant emails to that summary. There is no limit to the number of emails that can be attached.
Gmail email attachments become .eml files; if individuals click on an .eml attachment, it will open in a new Gmail window.
Contact the Help Desk at (208) 426-4357 or email helpdesk@boisestate.edu with questions about Gmail or any Boise State G Suite application.