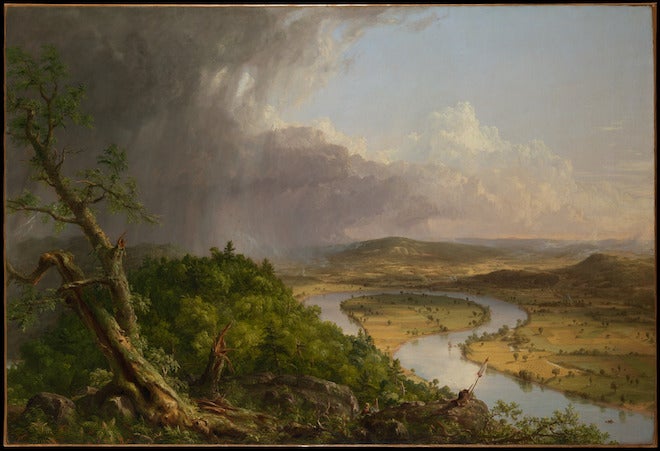 Now in its eighth year, The Idea of Nature lecture series promotes interdisciplinary inquiry about the environment, and fosters dialogue across the campus and community.
The lectures are free, open to the public and require no tickets. All events will be held at 6 p.m., with a free reception and appetizers at 7 p.m., in the Boise State Student Union Building.
To RSVP for the reception and get information about free parking, email ideaofnature@boisestate.edu.
Spring 2020 schedule:
"The Buzz About Bees"
Thor Hanson, author and biologist
Feb. 19, Student Union Building, Simplot Ballroom
Join author and biologist Thor Hanson for a deep dive into the buzzing world of bees – not just the familiar honeybee, but miners, masons, leafcutters, cuckoo bees and many more. Exploring their fascinating evolution and biology reveals why these essential pollinators are so critical, and how their future is inextricably linked to our own.
Hanson is a Guggenheim Fellow, a Switzer Environmental Fellow, and an independent conservation biologist. He has co-hosted the PBS Nature series American Spring Live, and has appeared as a guest on programs ranging from NPR's Fresh Air to On Point, Science Friday, The World, The Splendid Table and Book Lust with Nancy Pearl. Hanson is the author of "Buzz," "The Triumph of Seeds," "Feathers" and "The Impenetrable Forest." His popular articles and essays have appeared in publications ranging from Audubon and Orion to The Wall Street Journal, The Times of London, The Los Angeles Times, The American Scholar, The Guardian and The Huffington Post.
"Idaho First: How Archaeological Discoveries on the Lower Salmon River Change Our Perspectives on the Peopling of the Americas"
Loren Davis, professor of anthropology, Oregon State University
March 18, Student Union Building, Simplot Ballroom
Who were the first Idahoans? Archaeological research at the Cooper's Ferry site on the lower Salmon River indicates that Western stemmed tradition people were living in the Columbia River basin between 16,560 and 15,280 years ago until about 13,000 years ago. This exciting discovery is strong evidence for the deep antiquity of human entry into North America during the late Ice Age: a time that horses and other charismatic megafauna roamed Idaho. The first Idahoans arrived before the opening of an ice-free corridor, which favors the hypothesis of boat-supported migration from the Bering Strait down the Pacific coast.
"Thomas Cole and the Destruction of American Nature"
Allan Wallach, Ralph H. Wark professor of art and art history emeritus, William and Mary College
April 16, Student Union Building, Simplot Ballroom
Thomas Cole (1801-1848), today remembered as the "founder" of the Hudson River School, influenced two generations of American landscape painters. His followers – Asher B. Durand, Frederic Church and Albert Bierstadt, among others – lauded expansion and material progress. By contrast, Cole lamented the destruction of nature that progress entailed. His paintings and writings, which celebrate a nature untouched by modernization, went against the mainstream opinion of his time. Today they seem prophetic.