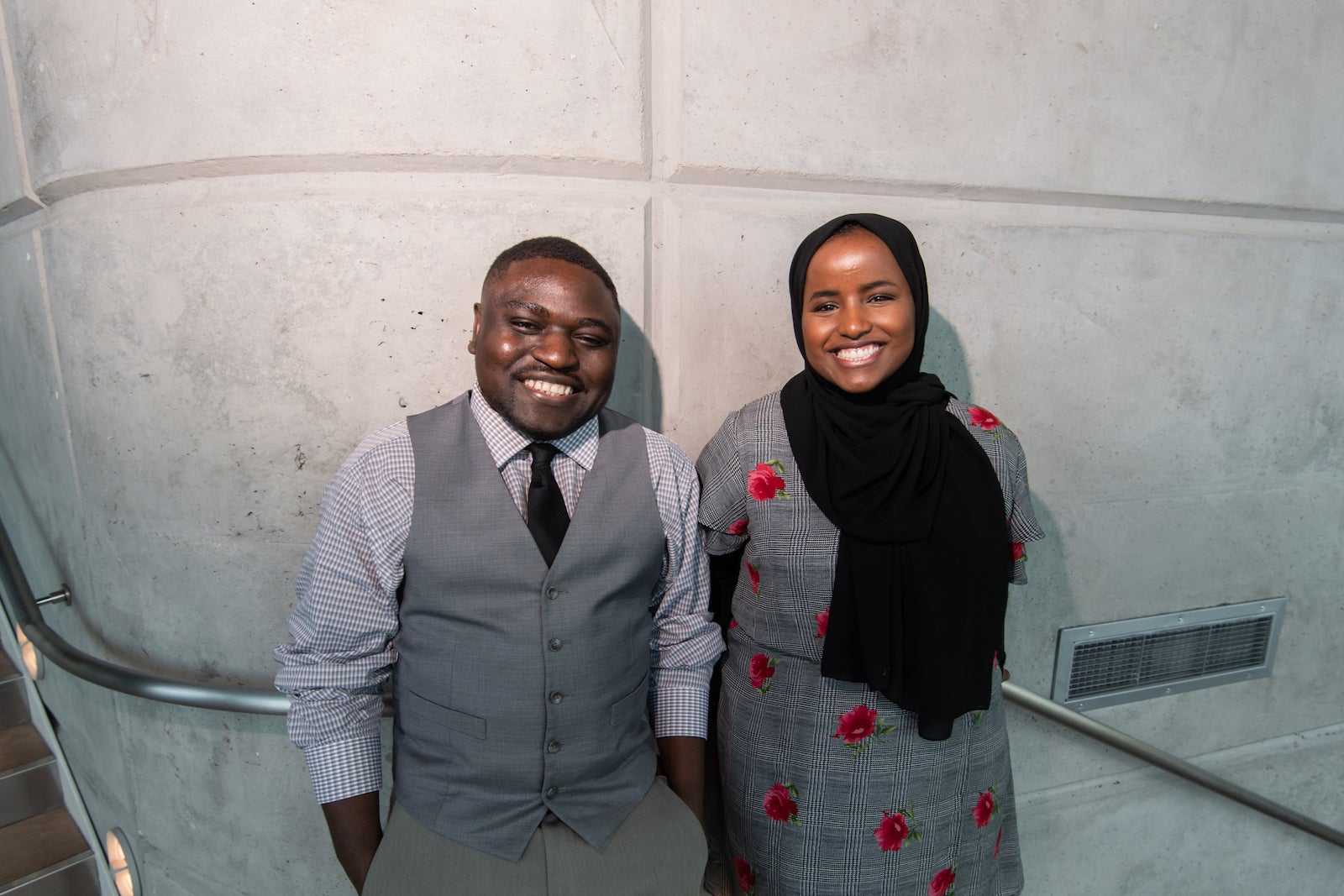 The second episode of the Beyond The Blue podcast series – which highlights students, faculty and alumni who are proudly representing the university on campus and across the globe – places the spotlight on two exceptional students who are working to make Boise, and this university, home for everyone.
Halima Hamud, a political science major who has her sights set on holding leadership positions with ASBSU and beyond, came to America from Kenya when she was 11 years old. Shukuru Kamulete, a native of the Democratic Republic of Congo, relocated to Boise at age 14 and is now finishing his degree in social work. These two students discuss the many challenges they have overcome and their work in local high schools to encourage other refugee students that they, too, can achieve their dreams through higher education.
We also hear from Gail Shuck, professor of English at Boise State and the director of English language support programs.
Subscribe to Beyond The Blue on Apple Podcasts, Spotify or wherever podcasts are streamed. Learn more about and listen to the first episode on high-performing Boise State student-athletes on the Boise State News site.