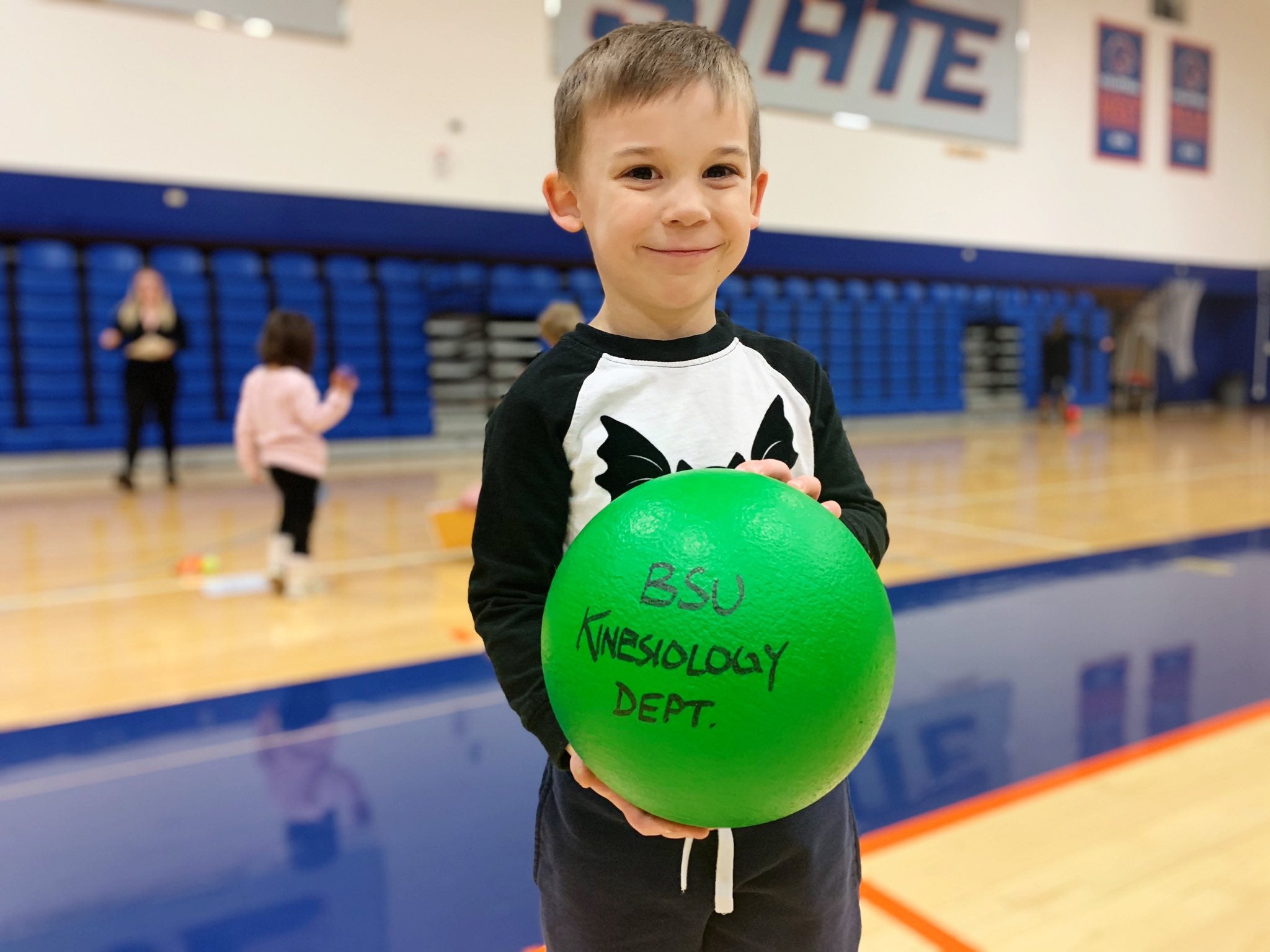 For the last seven years, the Department of Kinesiology has provided students the opportunity to get hands-on learning experience through a human growth and motor learning course and a partnership with the Boise State University Children's Center.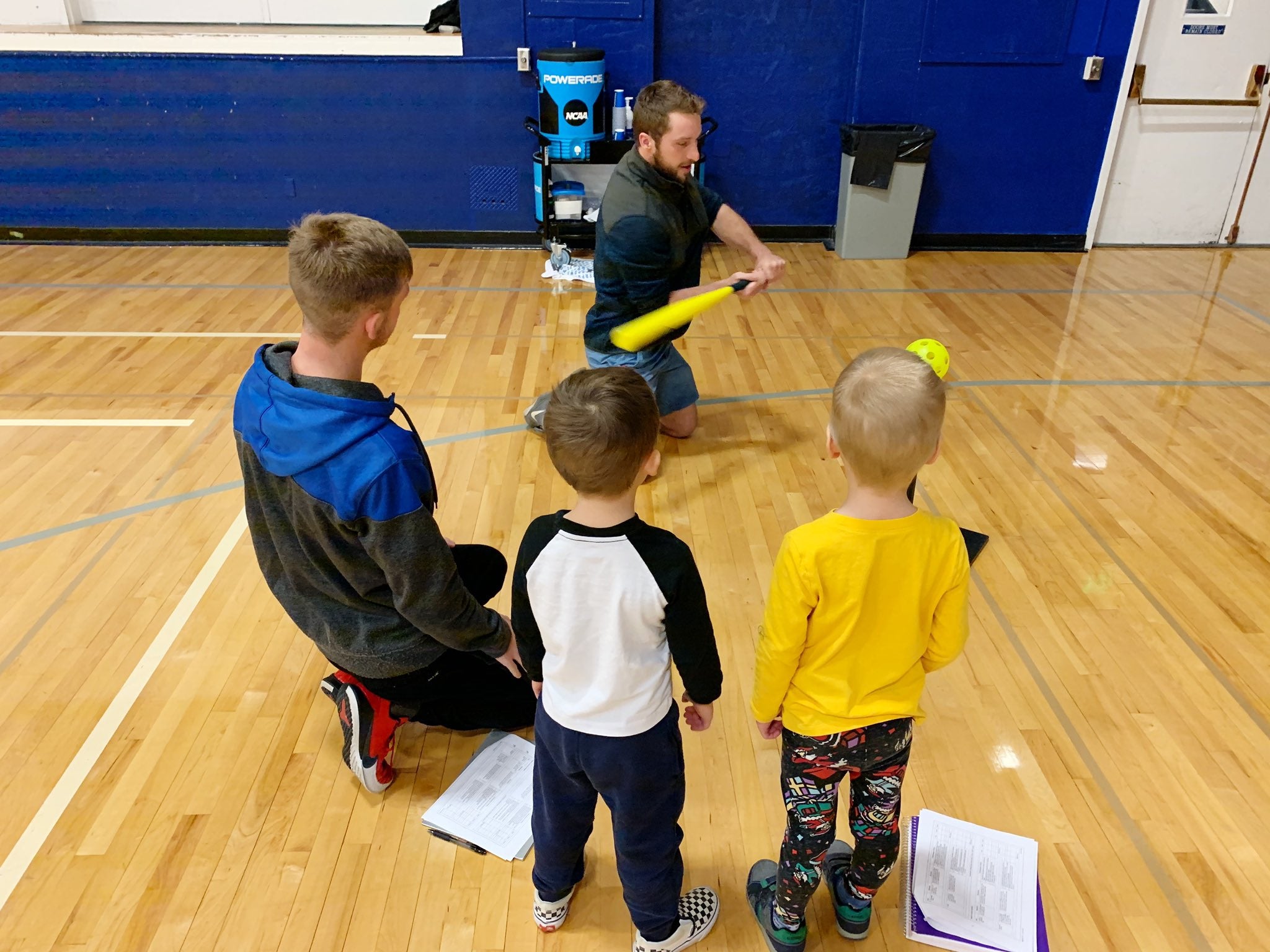 Spearheaded by Laura Petranek, associate professor in the Department of Kinesiology, the partnership provides kinesiology students in the KINES 375 Human Growth and Motor Learning class an opportunity to observe children at the Children's Center as they run, hop, slide, jump, kick, catch, throw and more. This partnership benefits students in the class, as the course is geared towards topics about human movement that involves control and learning, as well as issues surrounding growth and development.
"Partnering with the Children's Center at Boise State has been mutually beneficial for both the children at the center and the students of the KINES 375 class," said Petranek.
She noted that the experience gives students an opportunity to learn how to administer the Test of Gross Motor Development, which focuses on six locomotor skills: running, hopping, sliding, jumping, galloping and leaping, as well as six object control skills: kicking, throwing, striking, catching, dribbling and underhand rolling.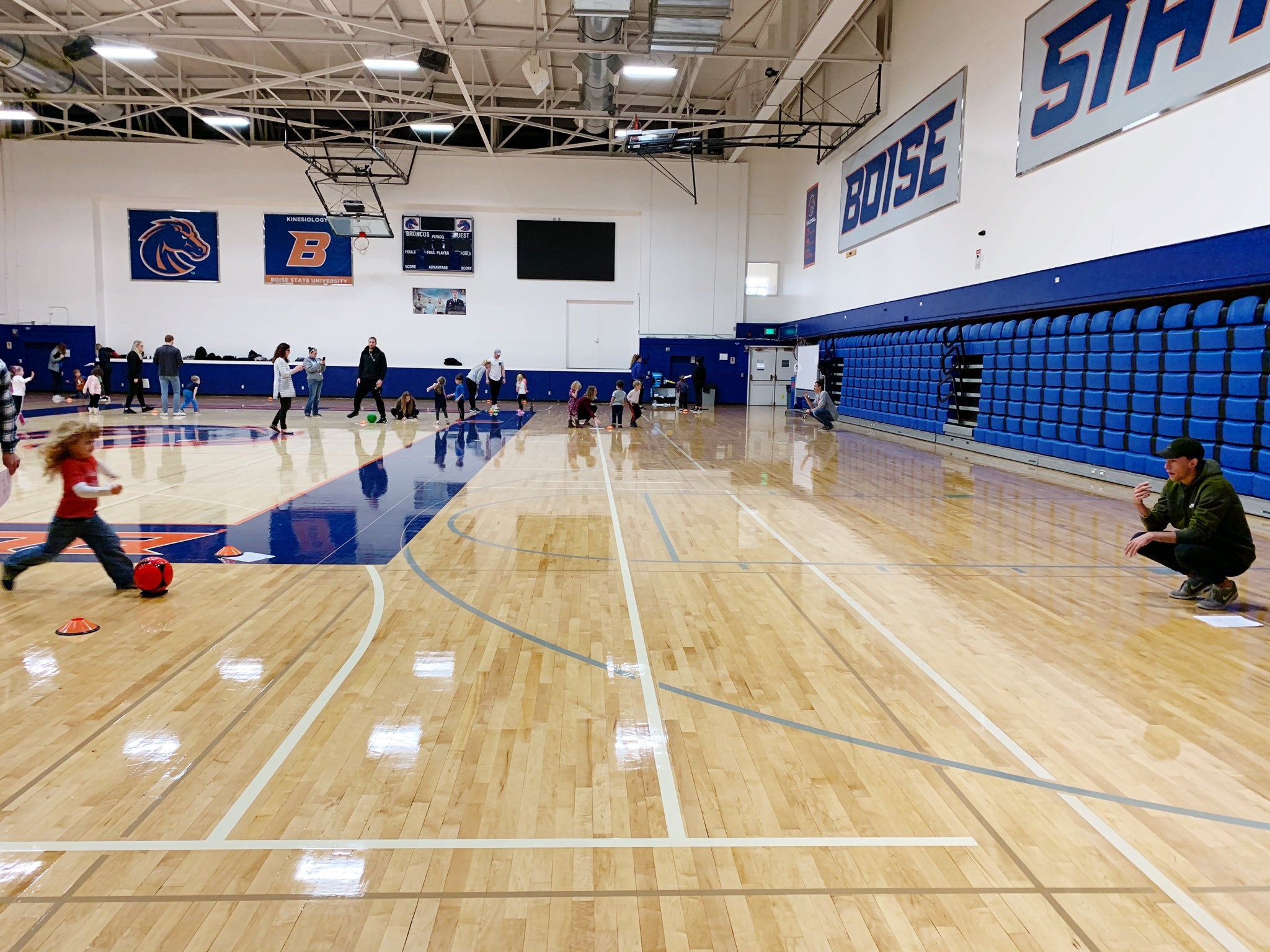 "When these little Broncos get to join kinesiology students in the gym, the children feel a heightened sense of agency as they contribute to the older Broncos' investigation," said Heather Lee, director of Boise State's Children's Center. "Carrol, age four, from the Children's Center even mentioned, 'I am helping the big students learn about how the body works when I run and hop and stretch.' They feel the power of knowledge acquisition, and they get to respect their own bodies as awe-inspiring biological engines."
"The opportunity to interact with the staff and kids at Boise State's Children's Center through assessment of gross motor skills allowed me to translate classroom material to the real-world," said Nic Hunt, undergraduate kinesiology student. "A primary goal for kinesiology majors is to promote physical activity and create lifelong movers. By assessing motor skills in children, we were able to identify troubling movement patterns to create a better future for the individual by improving all dimensions of health, starting with their physical health."
–By Taylor Music