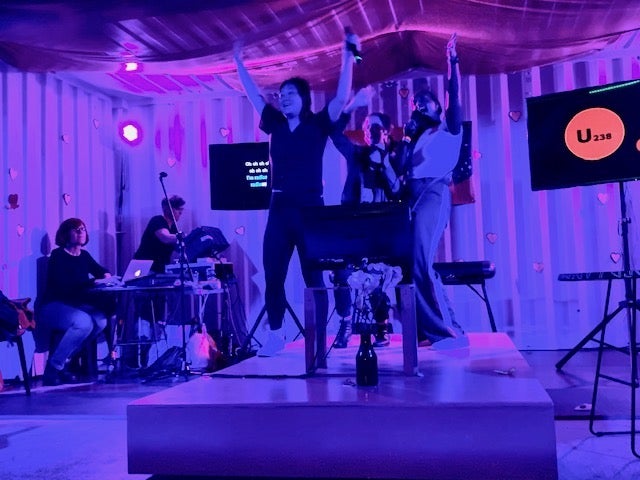 Kate Walker, an associate professor in the Department of Art, Design and Visual Studies, presented her performance project "Disaster Karaoke" at the Performance Arcade Festival in Wellington, New Zealand, Feb 26-March 1.
Walker said the festival is one of the most well-attended performance art festivals in the world, held on the Wellington Waterfront over two weekends with between 60,000 to 90,000 visitors annually.
"Disaster Karaoke" is an ongoing satirical performance and karaoke event, with songs from the last decades about environmental, political and social crises. The project aims to provoke conversation about current thoughts, fears, actions and imaginings of dystopia/utopia through the performance of karaoke.
The performance setlist includes more than 90 disaster-themed songs such as Prince's "1999" (1982), Everything Everything's "Radiant" (2013), St. Vincent's "The Apocalypse Song" (2007), and New Zealand classics such as the Herbs' "Nuclear Waste."
For more about "Disaster Karaoke" and Kate Walker, visit:
https://www.nzherald.co.nz/kapiti-news/news/article.cfm?c_id=1503789&objectid=12307905