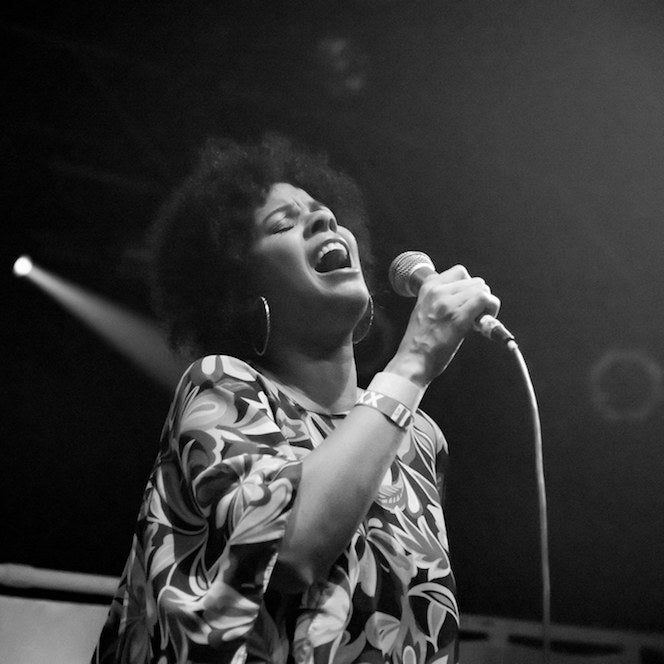 Alumna Leta Harris Neustaedter (MA, social work, '98) calls Boise her home. She moved to the city in the fifth grade and graduated from Boise High School in 1988.
But Neustaedter has traveled beyond the Treasure Valley, living and working in locales across the world. A formative six-month stay on the Caribbean island of Roatan after she completed her master's program brought enlightenment. Growing up in predominantly white Idaho, she sought a culture that resonated more closely with her Black roots. The journey brought adventure; Neustaedter supported herself by waiting tables, painting murals and singing. It also brought tragedy. An accident claimed the life of her fiancé, Patrick.
In conversation, Neustaedter speaks with refreshing verve and candor that makes evident she regards life as an ongoing experiment, a bit of a mystery, and that no topic is likely to rattle her.
Before Patrick's death, Neustaedter had been a "staunch atheist." Experiences with Patrick's spirit after his death, she said, led to her extensive research about the afterlife. The research transformed her belief system.
"I believe in reincarnation and the idea that souls pick the bodies and families we're born into. This has helped me in challenging times, to know that my challenges are challenges I chose," said Neustaedter. "We look for the lessons we need."
Those include daily opportunities, she said, "to be kind, honest, wise and to protect those who are vulnerable, including animals."
Neustaedter has carried that philosophy into her life's parallel passions: artistic performance and work in the mental health and humanitarian fields. Neustaedter is an actor and vocalist, in addition to being a licensed clinical social worker. In 2010, she opened her own business, Boise's Metamorphosis Performing Arts Studio. Its programs range from refugee storytelling to playwriting programs at the Idaho Department of Juvenile Corrections, to workshops and private lessons that help people hone their acting, singing and public speaking skills.
A diverse resume
Most people familiar with Boise's culture scene know of Neustaedter. She has been performing in the Treasure Valley since age 14 and the founding of her first band, The Gargoyles. Her "biggest" gig to date was opening for Boyz II Men at the Idaho Center for a crowd of 8,000 in 1998. More recently, she has performed with Opera Idaho, the Boise Philharmonic Master Chorale, and as a blues, jazz, soul and Americana artist.
At Treefort 2019, Neustaedter was a "book" in the Human Library, the program that dispels societal stereotypes by encouraging conversation between people who might not meet otherwise. As an arts educator, Neustaedter creates programs that weave performing arts into school curriculums. At Sage International School in Boise, she taught students about the political process through music from the celebrated musical "Hamilton."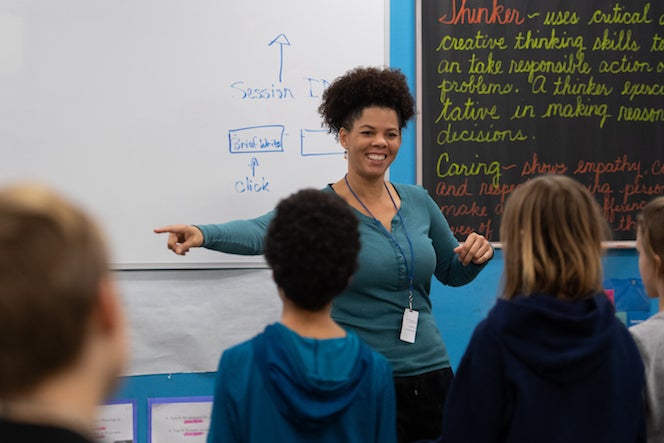 Neustaedter devotes much of her time and spirit to activism. Check Youtube and up pops a video of Neustaedter singing "We Shall Overcome" on the Idaho State Capitol steps for Martin Luther King Day in 2018. In January 2016, she sang "America the Beautiful" at the Women's March following the election of Donald Trump.
"I wouldn't call activism a vocation for me, or people of color in general," said Neustaedter. "It is survival. We protest, advocate and educate because our livelihoods and the safety of our people depend on it. I am an activist because systemic injustice necessitates it."
The death of George Floyd at the hands of police earlier this year sparked a new wave of community activism for Neustaedter. She helped organize the Boise vigil for Floyd that drew thousands to the Idaho Statehouse in June. She is among those in the local creative community working on the Boise Arts, Culture and History Antiracism Coalition, a group that's urging local cultural organizations to sign a pledge to include members of Black community in creation of content, adopt anti-racist policies, devote time and resources to training and more.
This summer, Neustaedter started The Lovely Afro, the first daytime show at Radio Boise with a Black DJ, she said. The program, which airs from 3-4 p.m. every Wednesday with recordings available on Soundcloud, features talk segments and musical interludes. Neustaedter has interviewed more than 10 guests so far.
"Everybody is speaking to that feeling of loneliness that comes from spending time in white spaces," said Neustaedter, who had first considered naming the program The Lonely Afro. "Our conversations validate that this is a shared experience."
'A genuine artist'
After building her diverse career in Boise, Neustaedter returned to Boise State in 2016 to study music theory and classical piano, something she had not done formally despite her many years as a performer.
Jim Jirak, an associate professor of music education, was one of Neustaedter's mentors on campus. Jirak called her one of several outstanding students in the music department.
"Leta has seemingly limitless ambition along with an admirable creative streak. At times she had so many ideas and projects, that we would have to narrow her choices in order to move forward, just as Igor Stravinsky advised during his career," said Jirak. "Leta is a genuine artist; able to learn from the past, be in the moment and look toward the future, all the while willing to share her feelings along the way."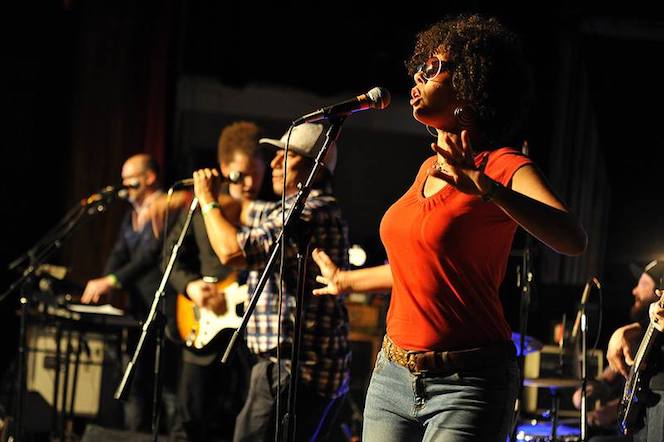 Returning to school as a "40-something person" has come with profound challenges, said Neustaedter. Those include plunging into new topics like music theory alongside 19-year-old students who had studied the subject before, and wrangling hours of homework each night while running a full-time business. Neustaedter completed coursework towards a music minor and leaves open the possibility of taking more classes in the future.
"The experience has been transformative," she said, "so much more difficult than I thought it would be, but there are now projects I'm able to do and conversations I'm able to have because of my music studies. I look at what I'm doing now in my life and I'm so glad I did it."
– Story by Anna Webb