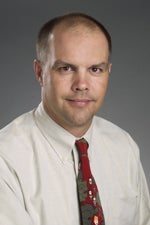 Max Veltman, faculty in the School of Nursing, attended the multi-day training session and kick-off event of Project Connect in Washington DC in late March. Project Connect is a multi-state initiative to change how health-care providers assess for and respond to sexual coercion and intimate partner violence in teens.
In February, Idaho was one of five states to be accepted into this three-year pilot project that is funded by the Office on Women's Health. Veltman will be part of the leadership team that implements and evaluates this project and the impact it has on how Idaho primary care providers screen for and assist adolescent victims of intimate partner violence.
For more information on Project Connect, visit http://www.futureswithoutviolence.org/health/project-connect/.