Farhad Mangal, a Pre-Medical Studies student, and Sara Palma and Mason Shaw, both graduating seniors with double majors in nursing and Spanish, will be recognized for their exceptional academic success at the annual Top Ten Scholars reception. Presented by the Alumni Association in conjunction with the Honors College, the awards ceremony, held April 16, featured remarks from each student honoree as well as a keynote speaker.
Top Ten Scholar is one of the highest honors awarded to a Boise State student. To qualify for consideration a student must have a 3.8 or higher grade point average. Qualified students are then reviewed based on academic breadth of coursework, research, creative works and publications, presentations at professional meetings or conferences, and extra curricular community and campus service. Students are nominated by their academic deans and are subject to rigorous review by a selection committee.
"Student recipients should feel proud knowing that the academic community on campus deems them the top of their graduating class," said Jennifer Wheeler, interim executive director of the Alumni Association. "They have had extraordinary experiences through their undergraduate association with Boise State University and we hope that they continue to share their wisdom, willingness to learn and energy with their colleagues and with their alma mater as they move down their life and career paths."

Farhad Mangal was born in Afghanistan but raised in many countries, including India and Pakistan, where he graduated from high school. In addition to his native language of Pashto, he speaks Dari/Farsi, Urdu, Hindi and English. After teaching English as a second language for many years, he found a position at the United Nation High Commissioner for Refugees working with Afghan refugees living in Pakistan. This experience spurred him to continue his education in America, with the goal of becoming a physician and returning to his home country to assist in underserved areas. At Boise State he has gained hands-on research experience in Cheryl Jorcyk's cancer research lab investigating the role of OSM on breast cancer and metastasis, and in Raj Nagarajan's biochemistry research lab as part of an organic chemistry team working on chemical synthesis. His passion for teaching and helping other students translated into a position as a math tutor at the math drop-in center. He later began tutoring all subjects including biology, chemistry, organic chemistry and physics through the student Success Program office, and has volunteered at the Boise VA hospital, reinforcing his dream of becoming an emergency room physician.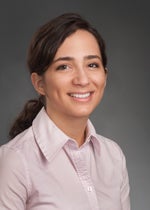 Sara Palma, from Boise, is a double-degree graduate in nursing and Spanish. In addition to her research in conjunction with Central District Health Department and St. Luke's, she has presented posters at the Western Institute of Nursing Research Conference in Portland, Ore., the Boise VA Medical Center Nursing Research Day and at St. Luke's Nursing Research Fellowship Celebration for her work with the Healthy U CoPartner Program. She recently completed a manuscript for her study about intramuscular injection failure in overweight and obese patients. Palma was a student representative at Friends of Nursing fundraising and strategic planning events and also worked as a peer advisor in the College of Health Sciences during her junior and senior years. She has completed more than 300 hours of volunteer service at the Boise VA Medical Center in the emergency department and intensive care unit. In addition to studying for a semester in San Juan, Puerto Rico, in spring 2010 she spent a semester in China as a volunteer English teacher, and a month volunteering in a rural primary health clinic in Panama. She also interned for a semester as a poetry translation assistant and helped prepare selected readings for the Latin American Arts Festival in spring 2011. Palma currently is working as a registered nurse to gain experience before applying to advanced practice degree programs. She plans to continue to participate in research and volunteer work.
Palma's honored faculty member is Pam Strohfus, assistant professor of nursing.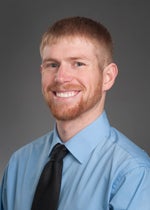 Mason Shaw, from Idaho Falls, has a double major in Spanish and nursing. He loves traveling the world, making new friends and learning about other cultures. An adrenaline junky, when not studying he often can be found whitewater kayaking, skiing, downhill mountain biking and rock climbing. After participating in the National Student Exchange program in Keene State, New Hampshire, his desire to explore the cultures of the world consumed him and he postponed his nursing studies to live in Heredia, Costa Rica, for a year and become fluent in Spanish. Working hard to maintain his language skills, he holds a certificate as a Spanish medical interpreter. With a passion for helping others, he has enjoyed his experiences as a student nurse and aspires to work as a neonatal intensive care registered nurse in order to care for infants and families in serious times of need. Shaw has received many scholarships throughout his education and hopes to contribute to study abroad and nursing scholarship funds in order to help others achieve their goals of traveling the world and helping others.
Shaw's honored faculty member is Steven (Monk) Wells, adjunct instructor in English and multicultural student services support coordinator.