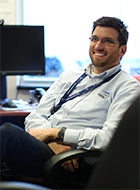 Organizational Performance and Workplace Learning graduate student Jordan Wareham and faculty member Lisa A. Giacumo presented "Death by PowerPoint – Reversing the Curse" at the 2017 conference of the International Society of Performance Improvement.
The presentation focused on three models and applied instructional strategies that performance improvement specialists and instructional designers can use to create scenario-based training materials to support adult learning, engagement, motivation, and transfer of learning to performance in organizations. The conference was held in Montreal, Canada, April 30-May 2.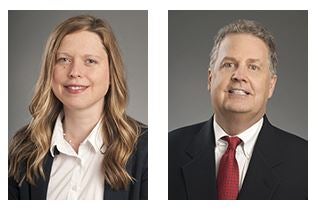 Giacumo also presented with Steven W. Villachica, associate professor. Their presentation, "Big Data: Hype, Promise, and PI Applications" focused on the role of performance improvement specialists and instructional designers in big data solutions to common workplace performance problems.
Giacumo and Villachica also served as mentors in the speed mentoring event at the conference. During this event, they met with aspiring performance improvement practitioners to provide advice, perspective, and feedback, on the goals and next steps of students and practitioners in the field brought forth.