Professionals can be persons who are considered experts in their respective work.
---
The Institute for the Study of Behavioral Health and Addiction is a joint endeavor of the Colleges of Education and Health Sciences to provide coordinated and complementary information dissemination and professional development opportunities for addictions prevention and treatment professionals.
---
The mission of IALGBTIC is to improve the counseling services and quality of life for lesbian, gay, bisexual, transgender, queer, and questioning (LGBTQ+) individuals through education and advocacy. We believe all individuals should be free to develop their full potential regardless of sexual orientation, gender identity, and gender expression. We recognize the unique challenges LGBTQ+ individuals face as a result of systemic oppression.
---
Provides information pertaining to Idaho Alcohol/Drug counselor certification.
---
Welcome to Prevention Idaho, the primary source for prevention-related resources, providers, and opportunities in the State of Idaho.
---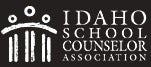 The only professional organization that represents and advocates solely for Idaho School Counselors.
---

The Mental Health Providers Association of Idaho is dedicated to ensuring that quality mental health services are community based, consumer driven, least restrictive, most accessible, seamless and functional through education and on-going advocacy.
---