Leslie E. Kendrick, MS, RT(R)(CT)(MR)
Associate Professor, Director, Diagnostic Radiography Program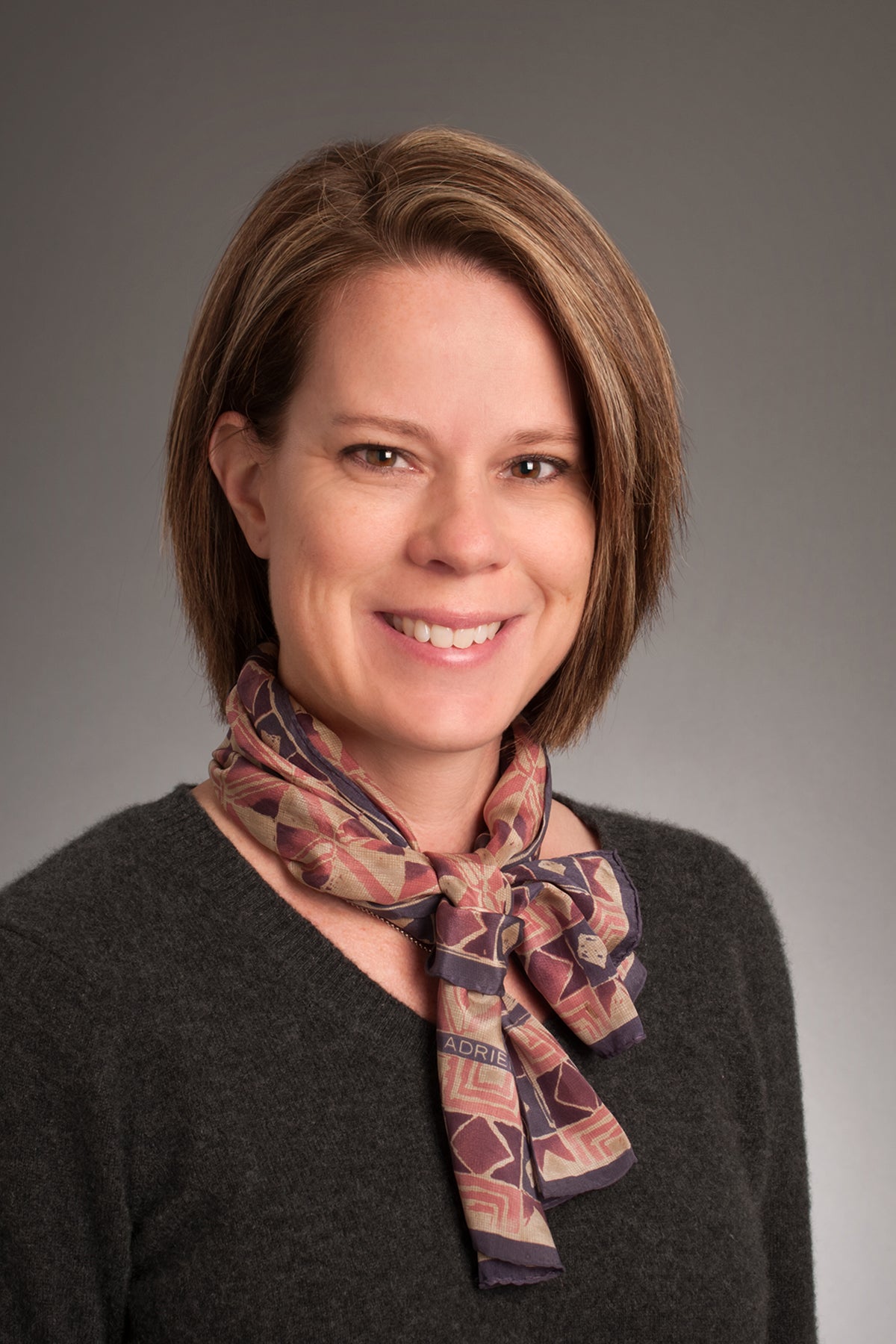 Leslie Kendrick received an Associate of Science degree in Radiologic Technology, a Bachelor of Science in Computed Tomography and Magnetic Resonance Imaging, and a Master of Science degree in Educational Technology from Boise State University. Kendrick received her national credentials from the American Registry of Radiologic Technologists in Radiography, Computed Tomography (CT), and Magnetic Resonance Imaging (MRI).
Kendrick worked as an MRI, CT and Radiologic technologist for three medical facilities during the eleven years following her undergraduate education. She began assisting as adjunct faculty for the Boise State University Department of Radiologic Sciences in 1998. Kendrick was then hired as full-time faculty for the department in 2001. Her main academic focus for teaching is in the fields of medical imaging physics, human anatomy, and pathology. She has served the department as the Radiologic Sciences Clinical Coordinator, Diagnostic Radiology Program Director, Department Chair, and is currently the Computed Tomography, Magnetic Resonance Imaging and Bachelor of Science Imaging Sciences Programs Director.
Kendrick is a Biomolecular Sciences Program PhD student at Boise State University with the research focus on post-concussive symptom resolution and blood biomarker detection. Her master degree research focus encompassed the feasibility of teaching Radiologic Science materials online.
Kendrick served for seven years on the executive board for the international professional organization, Association of Collegiate Educators in Radiologic Technology. She continues to serve as an editorial reviewer for the international journal, Radiography. Kendrick is a co-author with John P. Lampignano for the Radiographic Positioning and Related Anatomy textbook and ancillary instructional materials series.
A central aspect of Kendrick's life is her family. Her husband is a division manager for a signature grocery chain in the local area. She is the very proud parent to seven amazing children and grandmother of seven precious grandchildren.
Contact Information:
Office: HSRV 128
Phone: (208) 426-3281
Email: LeslieKendrick@boisestate.edu
Research Spotlight