Lecturer, School of Public and Population Health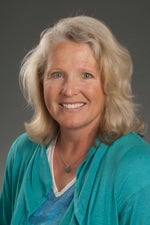 Shawn Dunnagan joined the School of Public and Population Health (SPPH) in January 2011. Before joining the SPPH, she served as an instructor in the department of nutrition at Montana State University providing instruction in Medical Nutrition Therapy, Fundamentals of Nutrition and coordinating student clinical experience. Prior to that appointment, she taught at the University of Kentucky, co-teaching a class on sports nutrition.
Dunnagan's work and expertise in the field of nutrition is broad. She started out working as a clinical dietitian in a major medical center, as well as providing medical nutrition therapy for residents in a small, rural site. In this setting, she completed an advanced practice certification in Diabetes Education and Personal Fitness and Exercise training.
Dunnagan's experience in public health includes developing and coordinating primary prevention programs in a metropolitan setting and rural setting. She has also worked to prevent diabetes, improve nutrition education, and develop peer-to-peer programming on all seven Native American reservations in Montana.
Her work is strongly influenced by the need to improve food quality and access for Americans in all socioeconomic brackets. Recently, Dunnagan participated in developing a special topics course investigating the complex factors contributing to the obesity crisis, and this area is her current focus of content development and policy expertise.
Dunnagan has completed the Boise State Quality Instruction program (eQip) and continues to focus professional development on learning effective teaching skills, strategies, and best practices that are effective in online and face to face education, as well as, continued mastery of course development.
Contact Information
Remote
Email: ShawnDunnagan@boisestate.edu