Working to Make Idaho Better
Public Interest – Boise State School of Public Service
August, 2018
The new academic year has arrived, bringing the energy of new students to campus and curiosity to our classrooms. This year also brings new growth to the School of Public Service, as several outstanding professors join us and many of our current faculty take on exciting new roles.
In this issue of Public Interest, we'll show you a few examples how our students and faculty are acquiring learning beyond the classroom, gaining practical experience in their chosen fields. And, in the case of a team of Political Science students, turning their service-learning project into first prize in a national competition.
We'll also show an example of how our graduates are making positive impacts in our community.
Thanks for listening,
Corey Cook
Dean, School of Public Service
Boise State University
---

MARK YOUR CALENDARS – BRONCO GIVING DAY IS SEPTEMBER 13
Bronco Giving Day is an online, 36-hour digital campaign for all members of the Bronco family to show their support and foster the passion of our students. Join us and help Boise State students continue to excel in their academic and personal excellence. Every gift will make a difference, regardless of size. Mark your calendars for Sept. 13 and join us for Bronco Giving Day.​
SCHOOL OF PUBLIC SERVICE • THE ANDRUS CENTER • THE FRANK CHURCH INSTITUTE
---
CRIMINAL JUSTICE STUDENTS AND PROFESSORS HELP WITH SWAT TRAINING IN CALDWELL
Current and former Boise State University students and current Criminal Justice professors recently participated in role play during interagency SWAT training in Caldwell. In addition to helping out with the training, this provided an opportunity for Criminal Justice students to learn about police work up close.
---
BOISE STATE STUDENTS TRAVEL TO DC, WIN FIRST PLACE IN NATIONAL COMPETITION
A student team from Boise State took first prize in the "Innovate Against Hate" competition sponsored by the Anti-Defamation League. The competition challenged students to respond to hate and extremism with innovative use of new and existing technologies. The project was a service learning component of Political Science 306. Team members credited the course as a factor in the project's success.
Read About Our Students in the School of Public Service News >
---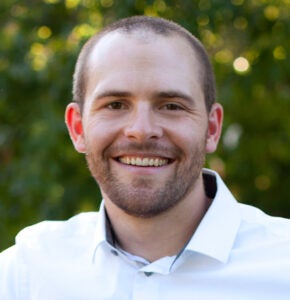 ALUMNUS SPOTLIGHT – CAMERON CROW
School of Public Service alumni are doing interesting and important work. In this Alumnus Spotlight, Political Science graduate Cameron Crow talks about how his career shifted from being a spy, to analysis in the tech industry, to working to make Boise better by applying innovative data methodology to meet the needs of local government, businesses and nonprofits. Fun read!
Read About How an SPS Alumnus Is Making Boise Better on The School of Public Service Web Site >
---
SCHOOL OF PUBLIC SERVICE WELCOMES NEW FACULTY
The School of Public Service continues to grow, and we're bringing in outstanding new professors for growing student population. New faculty includes:
Kathleen Araújo, Director, Energy Policy Institute / Associate Professor
Ray Krohn, Lecturer, School of Public Service / History
Bob Kustra, Professor, School of Public Service
Mari Rice, Lecturer
Alex Severson, Visiting Professor of Political Science
Emily Wakild, Environmental Studies Program Lead
In addition, several of our faculty have taken on new roles to better serve our students and the community.
Faculty Directors: Jen Schneider, Amanda Ashley, Lori Hausegger
Research Director: Laura King
Director of Training: Stephanie Witt, IPI Affiliate
Survey Research Director: Jeff Lyons, IPI Affiliate