Intercollegiate Knights Endowed Scholarship
A Need Realized
The Intercollegiate Knights (alumni from the former service fraternity dedicated to creating lasting legacies at Boise State) realized that the alumni association can provide mentor programs and resources to help students with foster care experience — who face little control over their circumstances — feel part of our Boise State family. Thus they took a leadership role by starting the Intercollegiate Knights Endowed Scholarship supporting students in the Boise State Impact Scholars Program.
From Foster Care to College Graduate
Each graduate is a recipient of the Intercollegiate Knights Alumni Chapter Impact Scholarship. Impact Scholars are students from the Foster Care system who attend Boise State. You can help support future Impact Scholars through gifts to the scholarship.
Renee LaRochelle
LaRochelle has earned a bachelor of science degree in psychology. She is looking to continue her education in a physician assistant program.
Ryan Williams
Williams earned a bachelor of science in biology. He plans to work in the field of public policy.
Nicole Letinsky
Letinsky a '16 graduate in psychology, has earned a master's of social work and will begin her professional career in Boise.
Shawna Lucht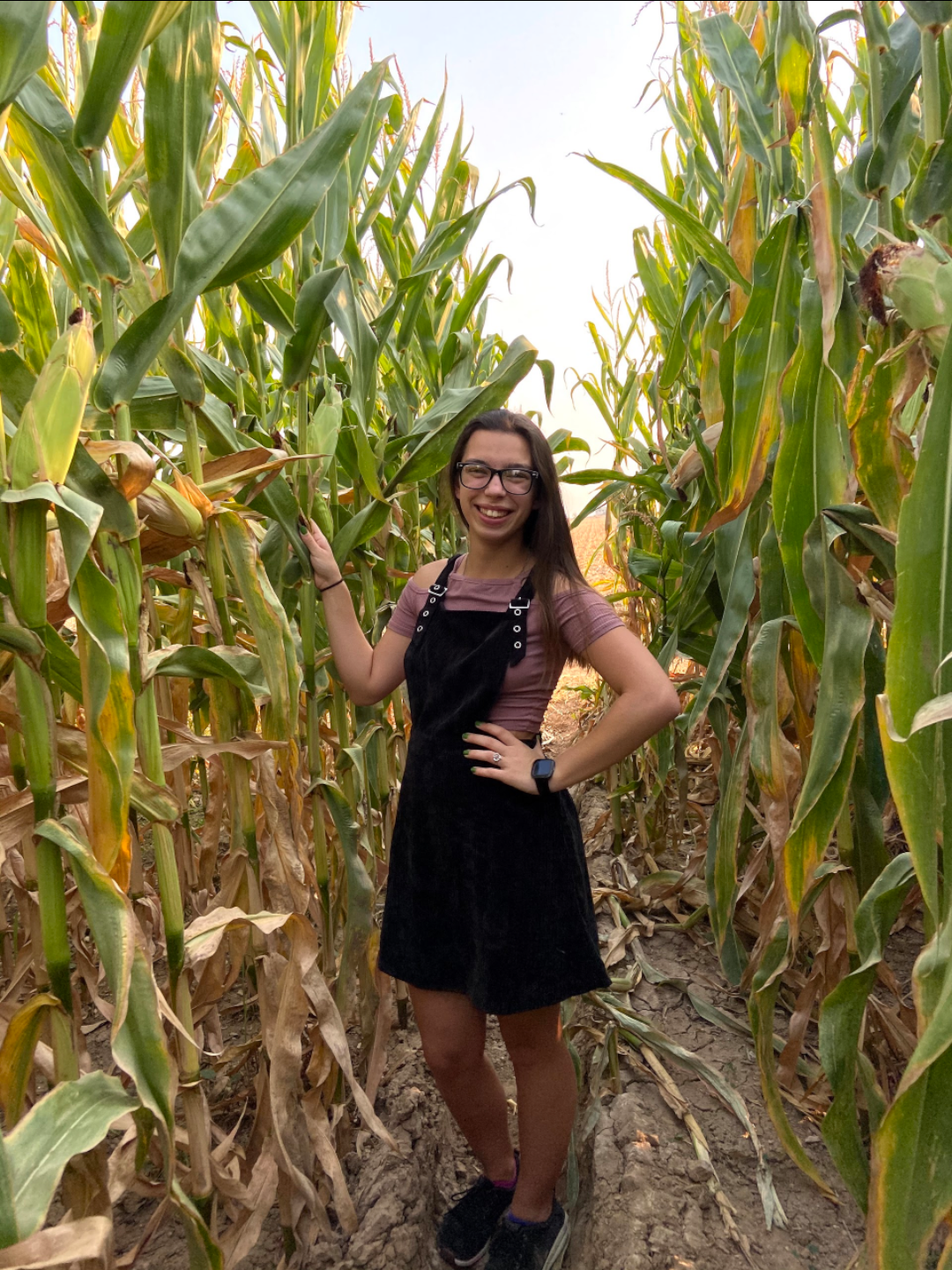 Shawna Lucht looked up Boise State University on a lark during her college search, but when she visited campus, she knew she wanted to be a Bronco.
"Once I stepped foot on campus, I knew it was where I belonged," she said. "I felt welcomed and excited to be there. They had the degree I wanted and there was just this very exciting buzz around the school. I felt I could easily thrive here."
Lucht was raised in a single-parent household after her father died when she was nine years old, and became interested in going to college at the encouragement of a close friend. Now, she studies in the School of Social Work with help from the Impact Scholars program run by the Intercollegiate Knights alumni chapter.
Impact Scholars come from homelessness or foster care backgrounds, and get financial aid and other services. Donors to the program support some of Boise State's most vulnerable students. Many of them are first-generation college students like Lucht, whose participation in the program connected her with a social worker. After graduation, she said, she wants to become a social worker herself, specializing in case management for at-risk groups — particularly in the foster care system.
"Donors who provide funding for students to pursue their academic dreams are providing first-generation students the opportunity to succeed and feel supported while doing so," Lucht said.
Ashley Jones
The simple things brought Ashley Jones to Boise State University. She "fell in love" with the school after visiting a friend on campus during the summer before her senior year in high school.
"The campus was so beautiful, and it felt just right."
More complicated things, like her professional goals and being an Impact Scholar, kept her in Boise.
Jones has had a rich student experience at Boise State. She's majoring in psychology with a minor in family studies — emphases she said affect the whole world — and joined the Women's Club Volleyball team, where she met some of her closest friends.
When she graduates, Jones hopes to pursue another bachelor's degree in nursing, using her background in psychology to find work in a pediatric behavioral/mental health hospital.
Jones came to Boise State from the foster care system, and scholarships and financial aid have made her education possible. One of those opportunities is the Boise State Impact Scholars program, which gives students with foster care backgrounds mentorship and money to work toward their degrees. The Intercollegiate Knights Endowed Scholarship is funded by donations from alumni and others, and led by members of the former service fraternity dedicated to creating lasting legacies at Boise State.
The impact of that scholarship and giving mean the present and future for students like Jones.
"A support system that they may have never had; a door to complete their dreams — by being a donor, you don't know the impact you truly have on students!" she said.