MINTZAGAI:
Basque Diaspora
Eguna Conversation
Euskal Ikasketak Mintzagai is intended to generate conversation and inspire innovative collaboration in Basque Studies.
2nd Annual Virtual Global Conference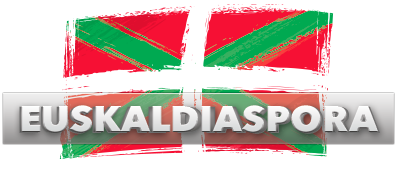 NOIZ/when: Thursday Sept. 8, 2022 "Day of the Basque Diaspora"
8:00 Boise (MST) / 11:00 Buenos Aires / 16:00 Euskadi
NOLA/how:  Thanks to all our participants below
up to 5 minute presentation, followed by up to 5 minute question and answer
Presenter can speak in any language, but please provide a Powerpoint with English subtitles of main points for audience to follow. Presenter will be given access to project their own Powerpoint.
ZER/what: Schedule below
Schedule
Welcome: John Bieter, Boise State Basque Studies
Student presentation: Eneko Tuduri, Basque Studies University of Nevada, Reno.  "History of the Economy, Society, Power and Culture of the Middle Ages"
Student presentation: Alvaro Ariza, Basque Studies University of Nevada, Reno.  "The Development and Survival of local identities"
Student presentation: Marina Hansen, University of the Basque Country."Basques and Danes in the South of Buenos Aires Province (Argentina, 1880-1930): Immigrant languages and conflicting dynamics"
Institution presentation: Ziortza Gandarias Beldarrain, Boise State Basque Studies
"Charting a New Horizon in Basque Studies at Boise State University"
Institution presentation: Nikki Gorrell, College of Western Idaho. "Basque Heritage and Contemporary People"
Institution presentation: Izaskun Kortazar, Valencia Hizkuntza Eskola.  "Euskara in the Basque Diaspora of Spain"
Institution presentation: Nere Lete & Patxi Juaristi, Boise State University & Basque Global Training.  "Basque Learning Platform"
Institution presentation: Monika Madinabeitia, HIHEZI Mondragon University.  "Euskal Herria 101/301"
Institution presentation: Mariann Vaczi, Douglass Center for Basque Studies, University of Nevada, Reno.  "Basque Studies Today"
Institution presentation: Julieta Gaztañaga (University of Buenos Aires and CONICET) and Aitor Anduaga (Ikerbasque, EHU/UPV): International Workshops on Basque Studies. Diaspora in collaboration
Conclusion
Open 2021 Diaspora Eguna Archive (Google Docs)