Colton Buzzard's Experience with the Program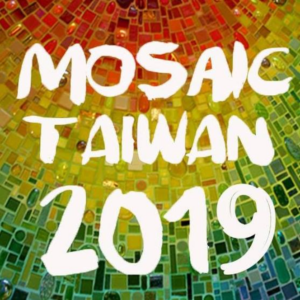 The 2019 edition of Mosaic Taiwan, organized by Taiwan's Ministry of Foreign Affairs, is an international leadership program for young opinion shapers. This program was officially launched June eleventh in Taipei City which involved thirty young students and professionals from the U.S. and Canada. The Mosaic Program enabled participants to learn more about Taiwan's culture, economy, history and society. During the opening ceremony of Mosaic Taiwan, MOFA's Vice Minister Tsao Li-jey stated that this program aims to expand bilateral exchanges and strengthen the bonds of friendship. It also provides unique and valuable firsthand experiences helping participants assume leadership roles in the future.
The Ministry of Foreign Affairs Vice Minister Tsao Li-jey couldn't have said it any better. This program was one of the best ways one could experience everything Taiwan has to offer. During my time with the Mosaic program I was integrated seamlessly into the society of Taiwan through a hands-on, face to face experience. We were introduced to all things Taiwan, everything from the informative lectures about cross-strait relations, the "aaaaah"-inspiring Chimei Museum in Tainan, the amazing food we had everywhere we went, and so much more was a once in a lifetime experience. During my time with this program I met some very influential and like-minded individuals and was able to form some lasting friendships. It's hard to put into words how amazing this program was, and it's even harder to express how grateful I am to the Ministry of Foreign Affairs and everyone involved for organizing such an amazing experience.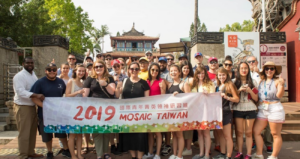 The Mosaic program has truly left a lasting impact on me and I would like to share this program and opportunity with anyone who is interested. If you would like to get a small glimpse of the Mosaic program watch the video below and to learn more about the program or the Ministry of Foreign Affairs check out there facebook and instagram pages in the links below.
Links
Mosaic Taiwan 2019:
IG: mosaictaiwan
Ministry of Foreign Affairs
FB: mofa.gov.tw
IG: mofa_taiwan