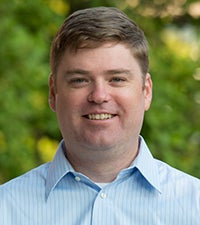 Assistant Professor, Economics
leeparton@boisestate.edu • (208) 426-5434 • Mail Stop: 1620
Office Number: MBEB 3251
Dr. Lee Parton joined Boise State University in 2018 and is currently an assistant professor in the Department of Economics. He earned his Ph.D. and M.A. in economics from North Carolina State University and his B.S. as a double major in economics and information systems from the University of North Carolina Wilmington.
Dr. Parton's research focuses on measuring and understanding the effects of environmental regulation and land use policy. He is currently working on several projects including measuring willingness to pay for public land use change, analyzing the distributional effects of random violence in communities and measuring producer responses to climate change policy uncertainty. Lee also has research interests in discrete choice experiments and environmental mandates as related to technological spillovers.
Education
Ph.D. Economics – North Carolina State University 2018
M.A. Economics – North Carolina State University
B.S. Economics, Information Systems; Minor Mathematics – University of North Carolina Wilmington 2013