Boise State Computer Science student Zach Richardson was highlighted in the Arbiter for his role as co-founder and CTO of BasedIn. Zach is also a current Boise State Venture College student and pursuing a second Bachelor's degree in Accountancy & Finance.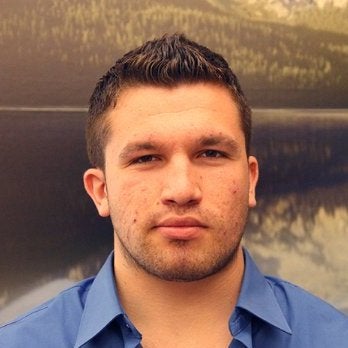 Zach, alongside Ryan Vasso (CEO), are building BasedIn, an early-stage start-up that aggregates online reputations of local businesses (such as Yelp, Facebook, the Better Business Bureau, and other websites). They've received $125K in initial funding from the Boise Angel Alliance, becoming the first Venture College project to get outside capital. Now, BasedIn is looking to scale their presence to new cities outside of Boise. The company was just accepted to Boom Startup, a well respected lean startup accelerator in Utah, making BasedIn the first Idaho company in Boom Startup history.
The Arbiter notes that "Vasso and Richardson want to emphasize having a business background is not crucial to Venture College" and that "cross-discipline skills and an entrepreneurial drive are given priority when considering to start a business or join a current one." Computer science students with drive and that spirit to create something are encouraged to get involved in local entrepreneurial efforts, like Venture College. You can check out some of these opportunities at the CS Entrepreneurship webpage.
You can read the entire Arbiter piece, here.