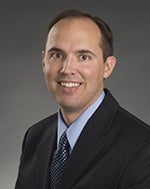 Rich Osguthorpe, dean of the College of Education, represented Boise State at the "EdScape: An In-Depth Look at the Education Landscape in Idaho" held in Boise, December 7-8.
"It was great to see the goodwill in Idaho for improving P-12 education" said Osguthorpe.
To learn more about the conference, read Jennifer Swindell's story in Idaho Ed News.