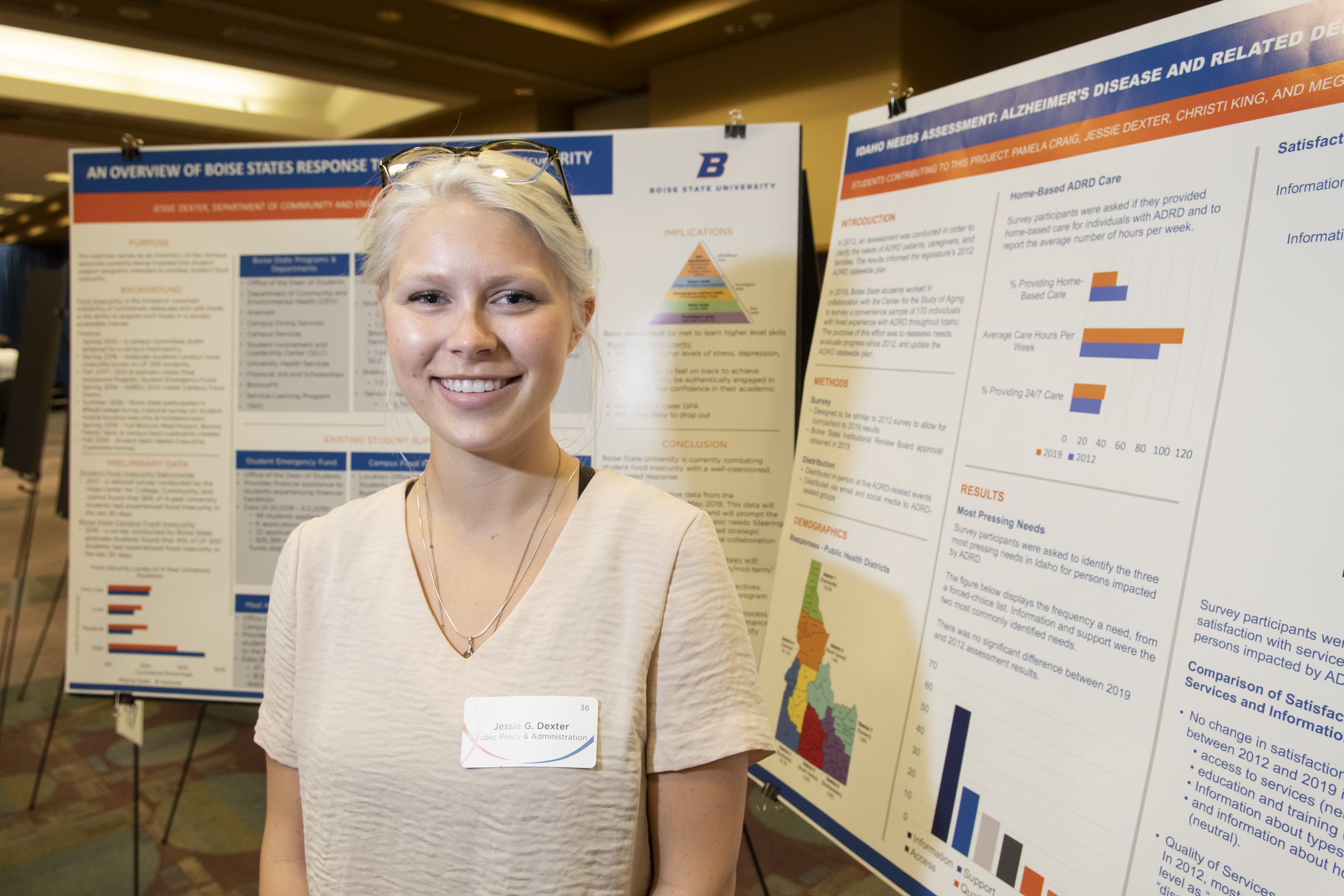 Each year the Graduate Student Showcase celebrates the research and talents of all graduate students at Boise State University. This year's showcase will take place 9 a.m.-noon Wednesday, April 8 in the Student Union Building, Jordan Ballroom.
The Graduate Student Showcase provides an opportunity for graduate students to network with colleagues and graduate faculty, showcase their scholarship, and earn a chance at cash awards. Last year, 65 graduate student award winners were presented with $17,250 in total award money.
Here are 3 quick things to know about the Graduate Student Showcase:
1. All graduate students are welcome to participate
Participation in the showcase is not limited to any one field or program. The deadline to submit proposals for this one-day conference is Wednesday, March 11.
Online graduate students can also participate in the showcase in one of two ways: either by participating in the on-campus event on April 8 or by being a part of an asynchronous showcase event, where they will be judged by the online program faculty. Learn more by visiting the Graduate Student Showcase FAQs.
2. Graduate Student Showcase judges are Boise State faculty
All judges of the showcase are Boise State faculty members. Every graduate student submission is judged by at least two faculty judges, with the faculty not being in the same school or college as the student participant.
3. Everyone is welcome to attend the Graduate Student Showcase
The Graduate Student Showcase is free and open to the campus community and the public. Faculty, staff, students, and community members are all invited to attend the showcase. Stop by and support all of your Boise State graduate students!
Have more questions? Learn more by visiting the Graduate Student Showcase website.