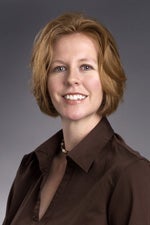 Terri Soelberg, Director of the College of Health Sciences Office of Research, is the lead investigator for a salary survey conducted by the National Organization of Research Development Professionals (NORDP). This is a follow-up to a survey that was conducted in 2012, however this time it includes the calculation and inclusion of normalized salaries using the 2013 county-level cost-of-living index table from the Council for Community and Economic Research.
Information collected from this survey will help those in the newly emerging field of research development benchmark their position and compensation against similar positions, as well as assist organizations who are in the process of creating new research development offices to define roles and competitive compensation packages. Currently, research development positions are not classified within the College and University Professional Association (CUPA) for Human Resources, so no data is available to assist university human resources departments or unit administrators with these issues.
The survey also attempts to capture the most frequent research development duties performed by members, describe how research development positions and offices are structured, and document annual salary ranges and median salary across demographic, geographic, functional, and educational variables. Preliminary analysis has been completed and has been accepted for presentation at the Society for Research Administrators International annual conference in Las Vegas in October.
One exciting outcome of the survey is the development of a compensation calculator that NORDP members will be able to use to estimate salary based on key variables found to influence earnings. This model was developed in consultation with the wonderful people in the Penn State University Statistical Consulting Center.
Soelberg became a member of the Member Services Committee Metrics group, which is overseeing the survey, during the 2014 NORDP annual conference. Additional researchers involved with the project are Gretchen Kiser, University of California San Francisco; Lorraine Mulfinger, Pennsylvania State University; and Ann McGuigan, University of Arizona.
Research development professionals support the efforts of faculty to secure extramural research funding and initiate and nurture critical partnerships throughout the institutional research enterprise, among institutions, and with external stakeholders. With the goal of enabling competitive individual and team research and facilitating research excellence, the organization develops and shares best practices for attracting and managing research funding. Professionals in this field foster multi- and inter-disciplinary research excellence by building and implementing collaborative services and resources that span across disciplines, and cross administrative boundaries within organizations and beyond.