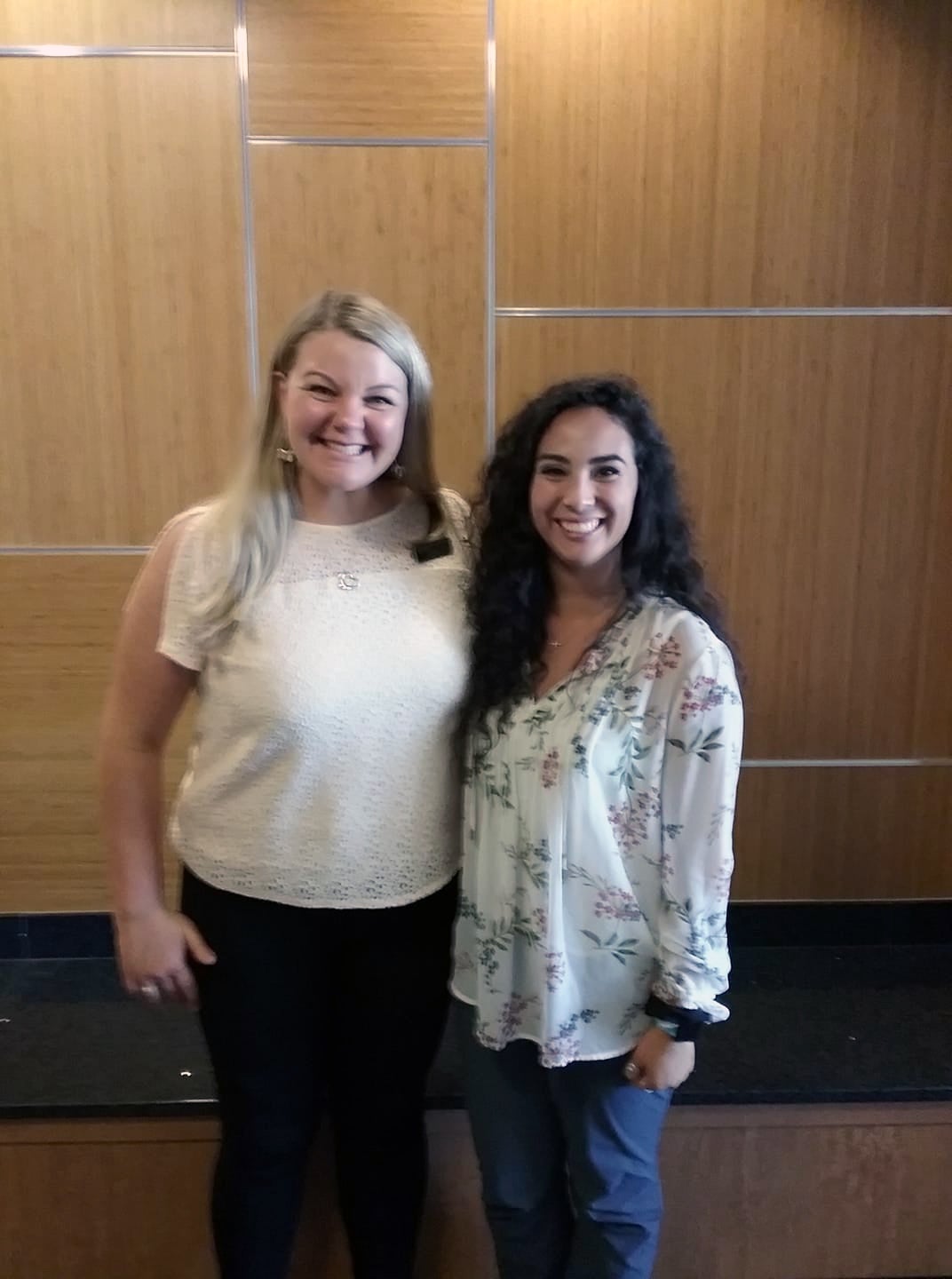 Maddy Hiatt, a Master of Athletic Training student, was presented with the 2019 Athletic Training Student Scholarship at the annual Idaho Athletic Trainers' Association Summer Symposium on July 19-20 in Twin Falls, Idaho.
The Idaho Athletic Trainers' Association Athletic Training Student Scholarship is presented annually to a student who exemplifies academic and professional excellence in the athletic training field. Students are required to be endorsed by both a licensed athletic trainer and the head of the athletic training department at their university to qualify.
Additionally, Hiatt was required to be enrolled in an athletic training program, obtain a minimum cumulative grade point average of 3.0, and have an Idaho Athletic Trainers' Association membership with the intent to pursue a career in the athletic training profession.
"Maddy is a bright, caring, and creative future athletic trainer and will make a wonderful addition to the Idaho Athletic Trainers' Association scholarship recipients," said Skye Hetherington, licensed athletic trainer at Capital High School and one of Hiatt's internship supervisors and endorsers of the scholarship. "Maddy has shown exceptional leadership, knowledge, and passion for the field of athletic training."
"I'm so grateful to have received the scholarship as it has allowed me to attend graduate school at Boise State University as part of one of the first cohorts in the Master of Athletic Training program," said Hiatt. "But also, it has given me the opportunity to pursue my dreams of one day becoming a licensed athletic trainer where I can hopefully work in the emerging field of practice within an orthopedic clinic."
Learn more about the Master of Athletic Training Program.