Lonny Ashworth, professor for the Department of Respiratory Care, spent seven weeks of his summer teaching respiratory care workshops to healthcare professionals throughout 11 different areas in Japan, all in an effort to further the management of critically ill patients and the respiratory care profession throughout the country.
Ashworth has been traveling to Japan twice a year to teach workshops on mechanical ventilation and expand the respiratory care profession since 1996 as a part of the International Exchange Visit Programme for Respiratory Care Professionals. Ashworth was fortunate enough to become part of such an opportunity when he first met Toshihiko Koga, a Japanese pulmonary physician, in 1994.
Koga, who was visiting Boise State University as an International Fellow with the American Association for Respiratory Care International Congress, was searching for someone to help teach adult mechanical ventilation and improve the understanding and practice of respiratory care in Japan. Koga, unfortunately, passed before more members could help spread the practice of Respiratory Care in Japan. However, Ashworth continues to serve as one of the providers presenting workshops in Japan in the spirit of Koga and the program.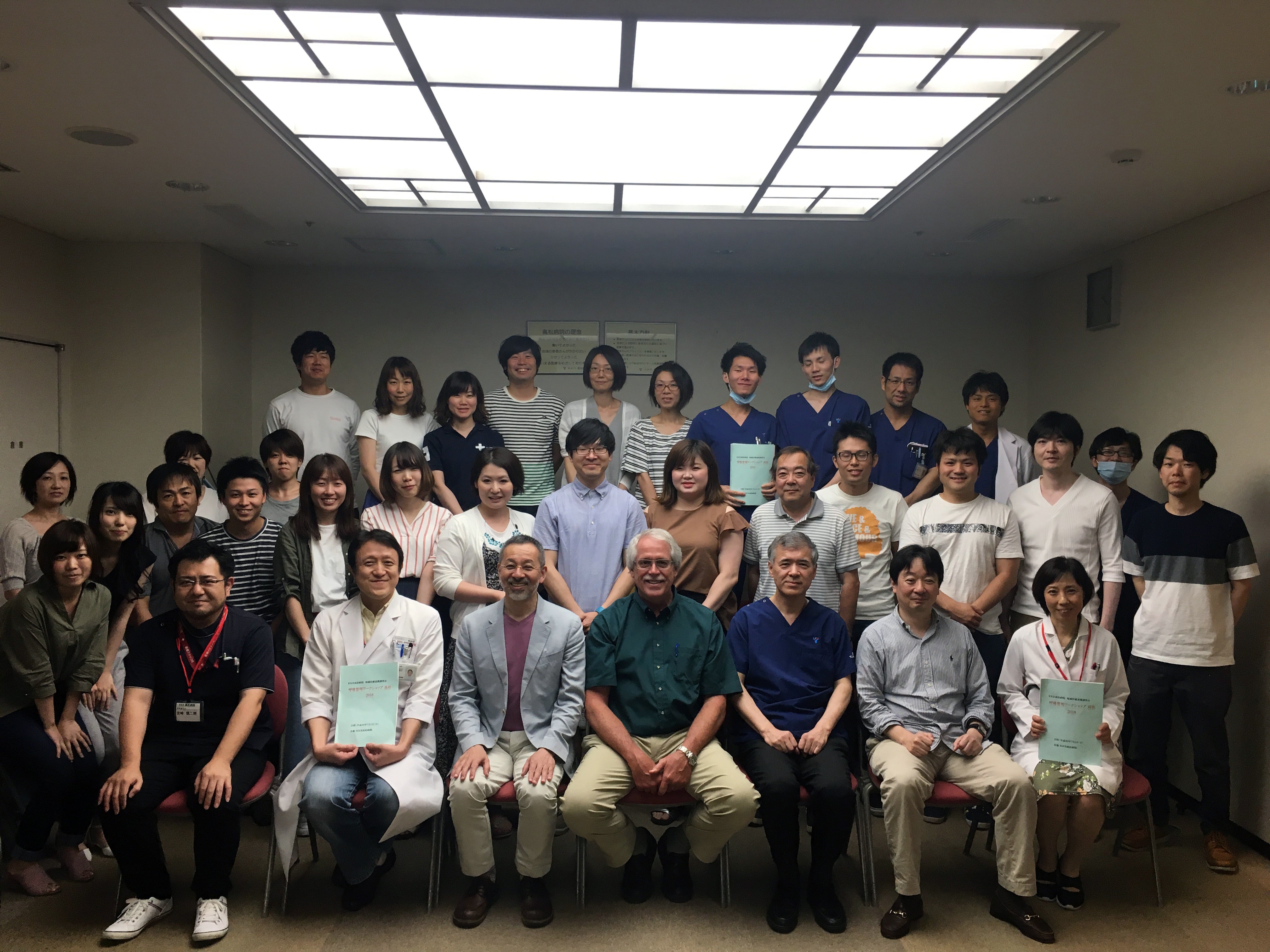 This past summer, Ashworth taught 23 workshops specifically on adult mechanical ventilation at 13 different hospitals throughout the country to over 580 physicians, nurses, physical therapists, clinical engineers, and other healthcare professionals. In addition to the workshops, Ashworth was asked to offer suggestions for the care of patients in the Intensive Care Unit at one of the leading hospitals in Japan.
Teaching within hospitals and assisting with patients in the Intensive Care Unit additionally provided an excellent opportunity for Ashworth to share bedside teachings with physicians and co-medical personnel. Another benefit working with patients for Ashworth was the increased exposure to and understanding of the philosophies of leading Intensive Care Unit physicians in Japan.
Due to the time he has spent in Japan, Ashworth has also been able to connect with several research partners, resulting in four publications in nationally-refereed journals in the past five years. Additionally, he is currently involved in four ongoing research projects, and more projects are expected to start this spring.
Because of Ashworth's involvement in the International Exchange Visit Programme for Respiratory Care Professionals, many Japanese healthcare professionals have become aware of the Boise State University Department of Respiratory Care, resulting in several Japanese professionals traveling to Boise State to complete their Bachelor of Science Degree in Respiratory Care. Ashworth additionally had the joy during this last trip of meeting with previous Boise State Department of Respiratory Care alum that are now working in Japan.
Ashworth is looking forward to returning to Japan in January to teach and work with more Japanese healthcare professionals and further the pursuit of Koga's dream in expanding the respiratory care profession across Japan.
"Being able to meet and work with Dr. Toshihiko Koga changed me as an educator," said Ashworth. "He taught me how to love education and helped me develop a passion for teaching, which in return, has benefitted each of my students. The relationships he helped to develop in Japan are continuing strong even today, with exciting opportunities for the future."
Story by Taylor Music