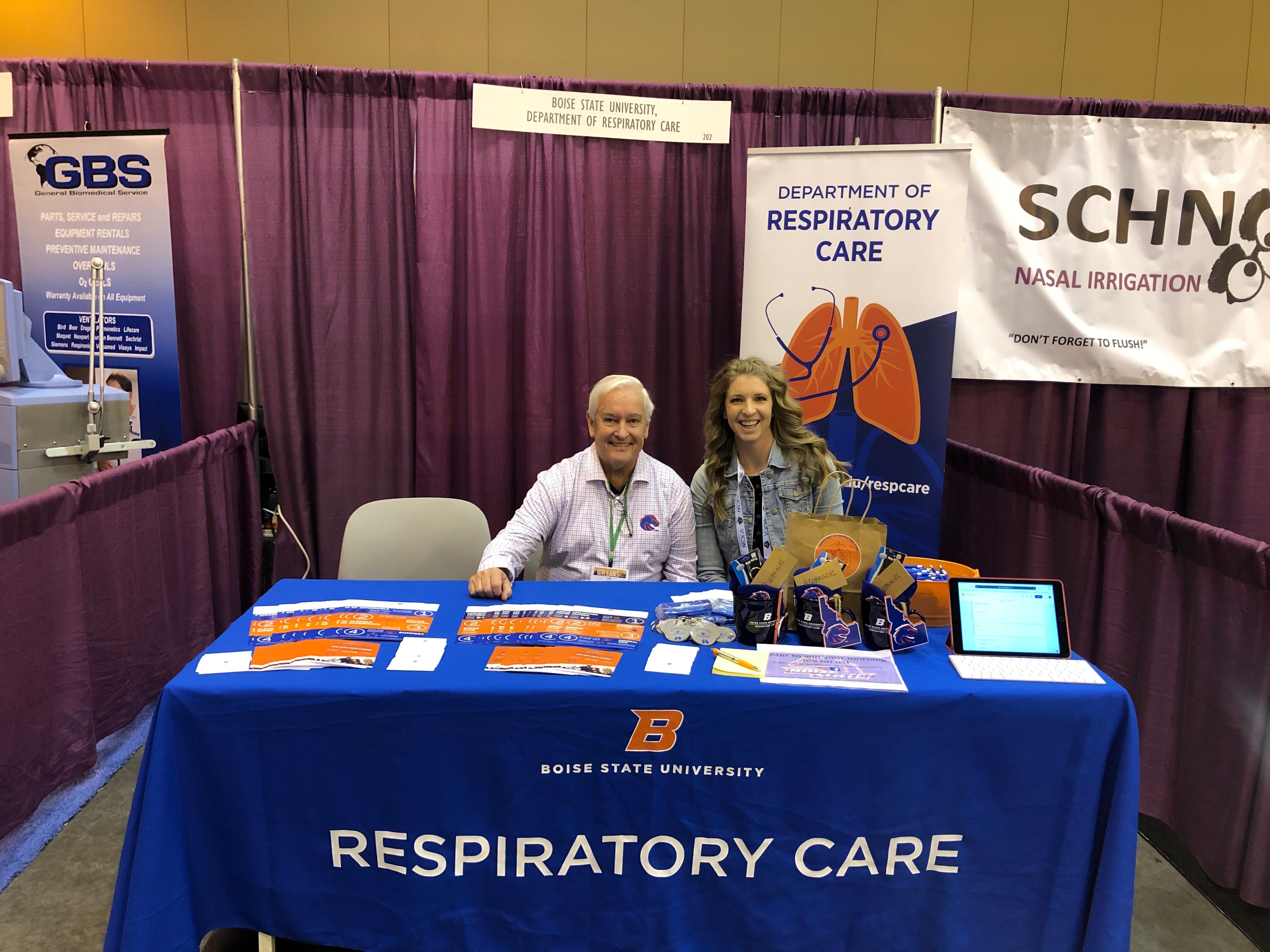 Students and faculty from the School of Allied Health Sciences' Department of Respiratory Care traveled to the American Association for Respiratory Care Annual International Congress 2019 in New Orleans, Louisiana on Nov. 9 – 12. Boise State was well represented with 11 faculty presentations, five student and faculty research presentations, and three faculty awards.
Of the three awards, Lanny Inabnit, a clinical assistant professor, and Jody Lester, an associate professor, were recognized for their extraordinary contributions to the profession of respiratory care with the prestigious honor of being recognized as fellows for the Fellowship of the American Association for Respiratory Care. This is one of the highest honors conferred by the association.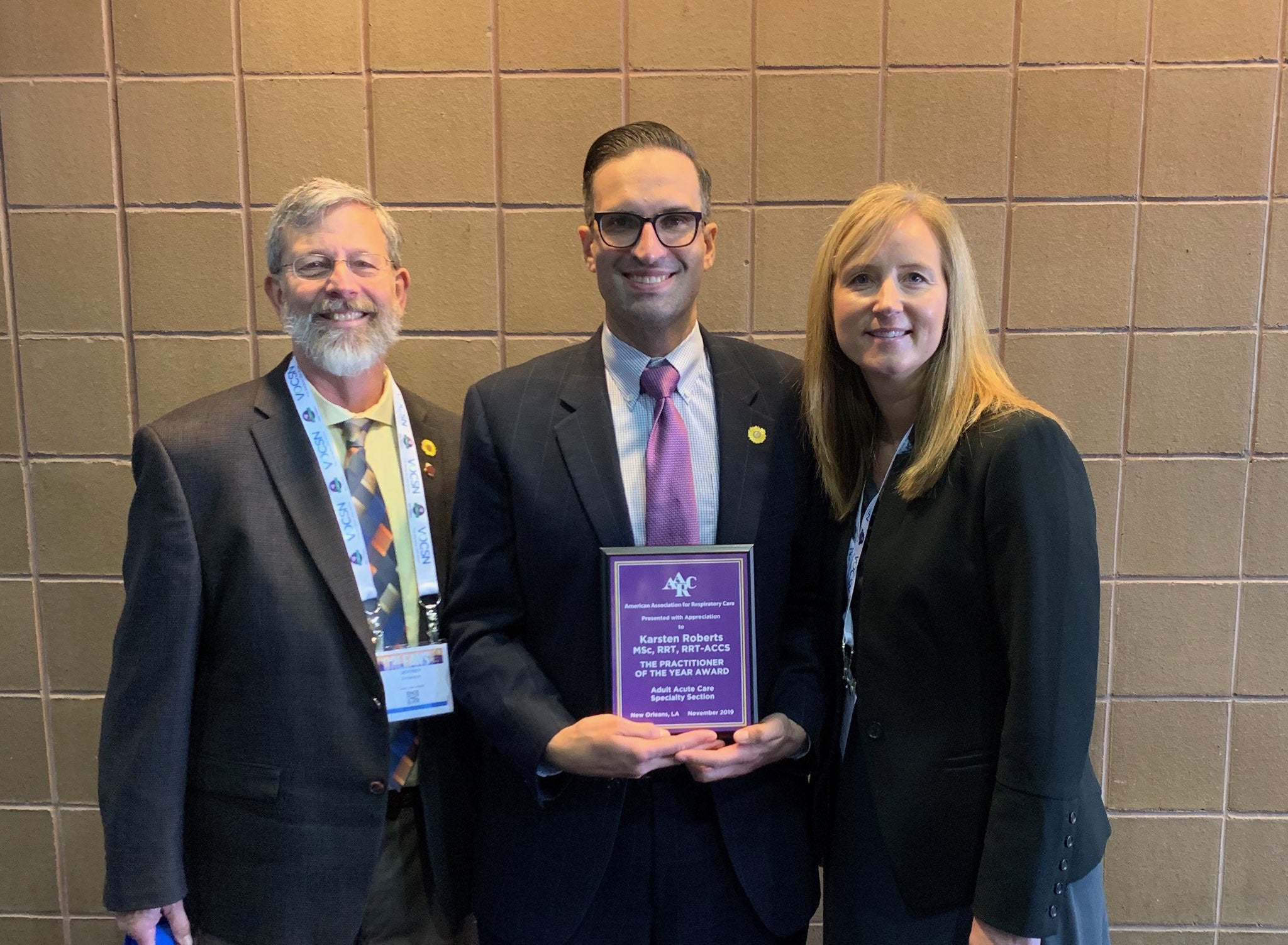 Karsten Roberts, adjunct faculty and Boise State Respiratory Care alumnus, was awarded Adult Acute Care Specialty Practitioner of the Year. This award recognizes individuals who demonstrate professional service and leadership, as well as furthered the art of science of respiratory care through outstanding contribution to, or service in a specialty area of practice.
Additionally, 11 faculty from the department gave podium presentations of their interests and areas of expertise at the event. The faculty presentations included:
"Person First, Patient Last: Equity vs. Equality in Patient Education" – Gabrielle Davis, adjunct faculty.
"But First … Do No Harm: Case Studies in Non-Malefience" – Roberts.
"Compliance, Resistance, and Time Constants – Oh My!" – Jeff Anderson, associate professor.
"You Were Born to Learn to Lead" – Megan Koster, clinical associate professor.
"The Effects of Comorbid Conditions on COPD Outcomes" – Inabnit.
"Nicotine Cessation Through the Lens of Addiction" – Gabrielle Davis.
"Diversity and Inclusion: How To Do It Right!" – Gabrielle Davis.
"Providing a Safe(r) Space for LGBTQ+ Patients, Students, and Staff" – Samantha Davis, clinical assistant professor.
"Too Soon? Navigating Tough Topics with Student Learners" – Samantha Davis.
"PRO/CON – VV-ECMO Should be Considered a First-Line Treatment for Severe ARDS" – Roberts.
"What About Us? An Exploration of Self-Care and Compassion Fatigue" – Gabrielle Davis.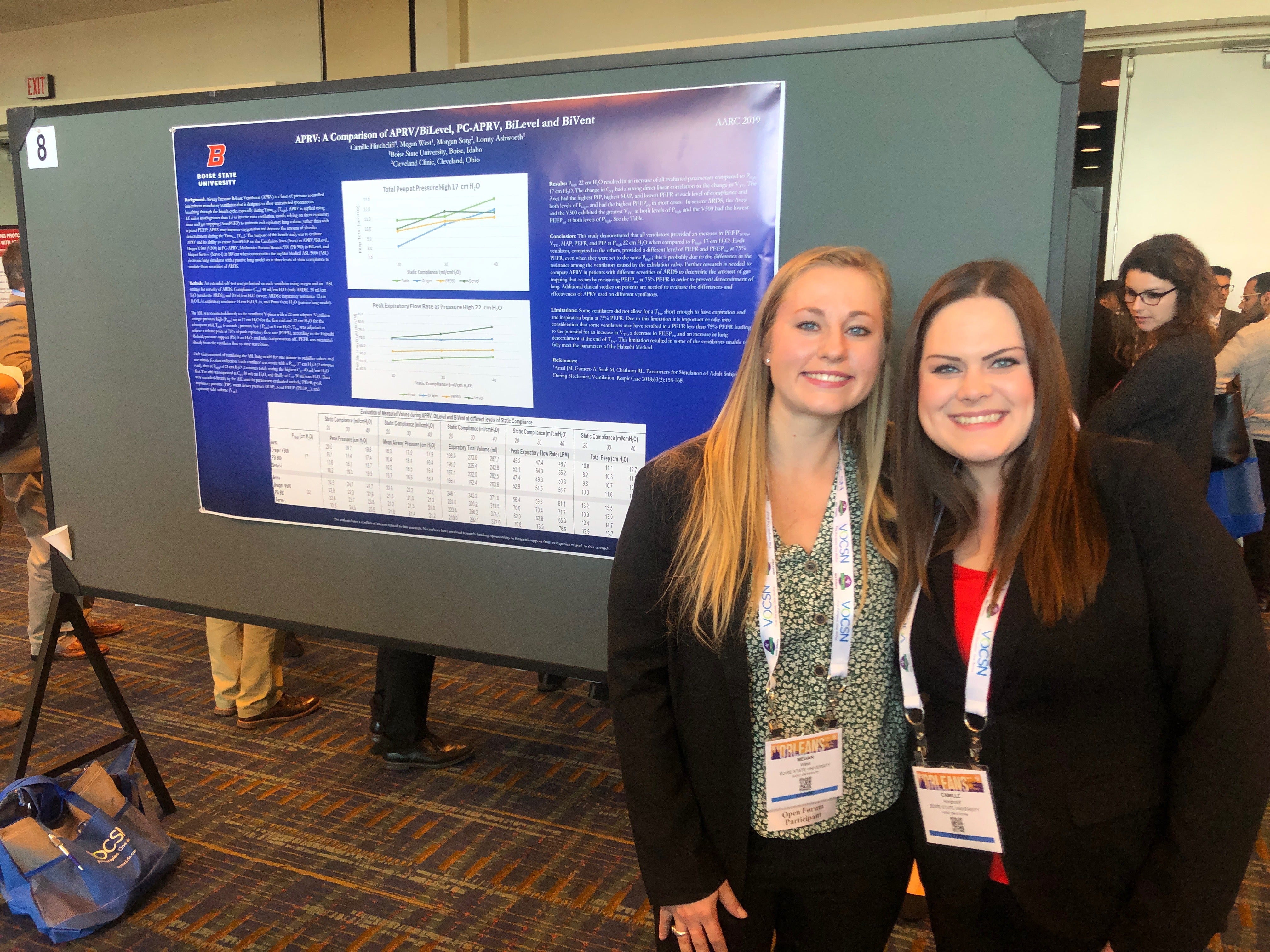 Students and faculty also presented research at the Open Forum where the studies added to the scientific evidence supporting respiratory therapy and enhancing the understanding of treatments, techniques, and modalities therapists use every day. The presentations included:
"APRV: A Comparison of APRV/BiLevel, PC-APRV, BiLevel and BiVent" – Camille Hinchcliff, Meg West, Morgan Sorg, students, Lonny Ashworth, faculty mentor.
"Evaluating the Change in Thickness of the Diaphragm and Work of Breathing while Normal Subjects are Exercising" – Jeremy Gibbs, Kaitlin McLaughlin, students, Camille Stover, Ashworth, Respiratory Care, faculty mentors, Joie Burns, Radiologic Sciences faculty mentor.
"A Comparison of Two Ventilators Using Volume Guarantee Modes for Ventilation of the Neonate Using a Lung Model" – Ashley Ross, Kelly Reilly, students, Ryan Forbush, faculty mentor.
"Evaluation of Three Sizes of Nasal Cannula Interface to Deliver NIV to Neonates Using a Lung Simulator" – Lynae Johnston, Tiffany Silvestri, Jori Dudgeon, Jill Sherlock, students, Forbush, faculty mentor.
"A Bench Study Evaluation of the Amount of Auto-PEEP when Ventilating an Electronic Lung Model Simulated to Represent Normal, ARDS and COPD Conditions" – Katie Davis, Heather Peterson, Alex Sanders, students, Ashworth, faculty mentor.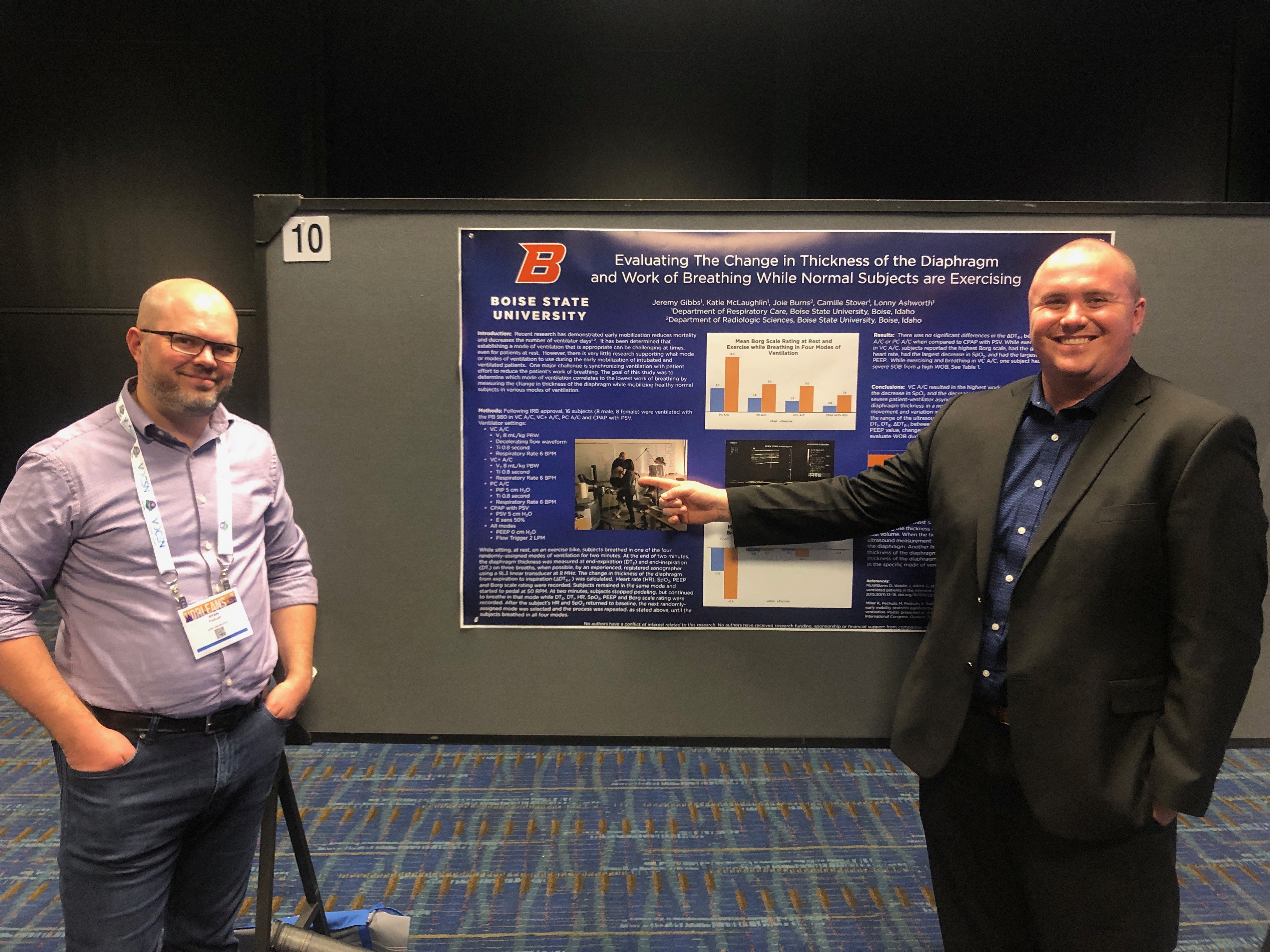 Learn more about the American Association for Respiratory Care Annual International Congress 2019.
– By Taylor Music