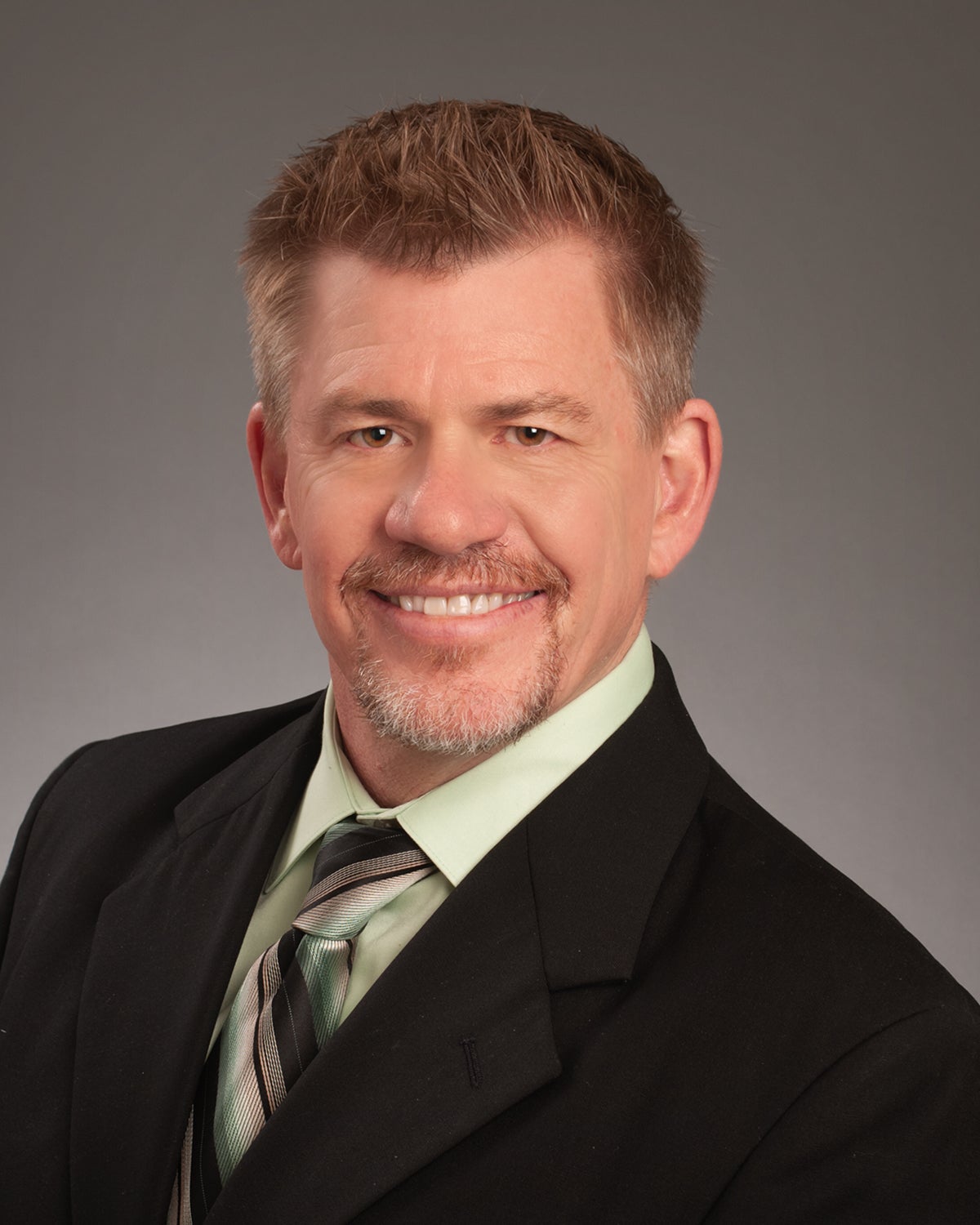 Bob Wood, director of the School of Allied Health Sciences has been named the first assistant dean of research in the College of Health Sciences. The assistant dean position is quarter-time, allowing for Wood to continue in his role as director of the School of Allied Health Sciences.
Within this role, Wood will work to create structures that help promote the faculty voice around research development including increasing opportunities for professional development, facilitating collaborative projects, implementing programs that incentivize or stimulate research ideas, and the creation of processes, policy, and structures to enhance research. Wood has already assembled a College of Health Sciences research committee that will begin to address issues, concerns, and ideas that research faculty have expressed.
"It is exciting to have an experienced researcher and administrator such as Bob Wood to facilitate and mold research growth at such a critical time in College of Health Sciences development," said Tim Dunnagan, dean of the College of Health Sciences.
Wood came to Boise State in the summer of 2018 from New Mexico State University where he served as both a professor and academic head in the Department of Kinesiology and Dance, and as interim associate dean for research in the College of Education. He earned his bachelor's degree in biology and physical education from the State University of New York – Cortland and both his master of science degree in health, physical education, recreation and dance and his doctorate in kinesiology at Louisiana State University.
Wood's research interests relate primarily to aging, physical function, and disability. In addition, he has a particular interest in the aging of the autonomic nervous system and its relationship to functional decline in late life. His research has been supported by a number of federal agencies and private foundations including the National Institute on Aging and the Centers for Disease Control and Prevention.
"As the University pursues a greater research footprint, the College of Health Sciences has experienced exponentially increased demands on the research infrastructure of the college," said Wood. "The growth in research faculty and the portfolio of sponsored projects has presented a need to ensure academic interests have a strong voice in our research enterprise. I am thrilled to have the opportunity to support our scholars in the College of Health Sciences, and grateful for the trust that the dean and the administration has placed in me."
-By Taylor Music