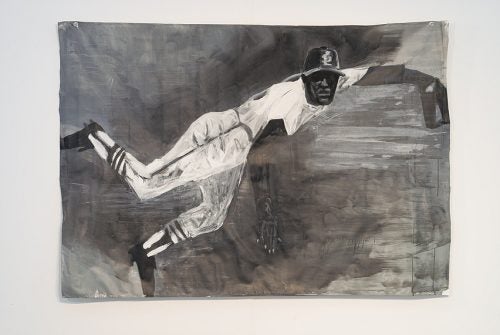 In The Mix features the work of 13 artists exploring the complexities of bi-racial and multi-racial identities to promote a larger discussion and dialogue. The exhibition opens Jan. 25 and runs through March 26 in the Visual Arts Center/Gallery One – Liberal Arts Building, room 170. A reception will be held from 5-7 p.m. on Feb. 7.
Sponsored by the College of Arts and Sciences, the School of the Arts, the Visual Arts Center and curated by Gallery Director Kirsten Furlong, the exhibition includes photography, painting, video, installation, books and sculpture that examine personal histories, historical definitions and stereotypes, and the influence of mixed race histories on contemporary cultural definitions.
Artist talk, workshop
One of the participating artists, Pato Hebert, will give a visiting artist lecture at 6 p.m. on Feb. 21 in the Liberal Arts Building, room 255.
Hebert is a visual artist, educator and cultural worker. He splits time between New York City and his creative studio in Los Angeles. Born in Idaho Falls, Idaho, Hebert spent his childhood there and in Eugene, Oregon. He also lived in Panamá, his mother's home. He joined the Art and Public Policy Department at New York University in 2012, where he currently is an associate arts professor and associate chair.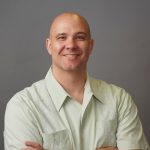 Hebert's artwork explores the challenges and possibilities of interconnectedness. He is particularly interested in space and place, spirituality and ecology, pedagogy and progressive praxis. He works with photography, graphic design, sculpture, installation, light, text, performance and socially engaged forms. His work appears in museums and gallery settings, as well as community spaces, schools and other public, sometimes unexpected, sites.
Hebert also will host a workshop, "Pivots, Ruptures and Release: Embracing Change in Your Creative Practice," from noon to 1:30 p.m. on Feb. 21 in the Liberal Arts Building, room 255.
In the workshop, Hebert will address artists' creative processes using prompts, brief writing reflections, and group discussions to talk about the power of change in creative work. He will explore questions like, "How do we stay active in our work when we are scared, bored or unsure? How do we make pivots and cultivate innovation? What role can ruptures and unexpected mistakes play in our growth? How do we let go of old habits or ideas that are blocking our art? What role do colleagues, community, research and self-care play in our art making? What lessons might we glean from previous changes that have already occurred in our practices?"
This free workshop is open to participants at all stages of their creative practice and working in any media, but space is limited. Email Kirsten Furlong at kfurlong@boisestate.edu to reserve your spot. Open to all Boise State students, alumni and community artists.