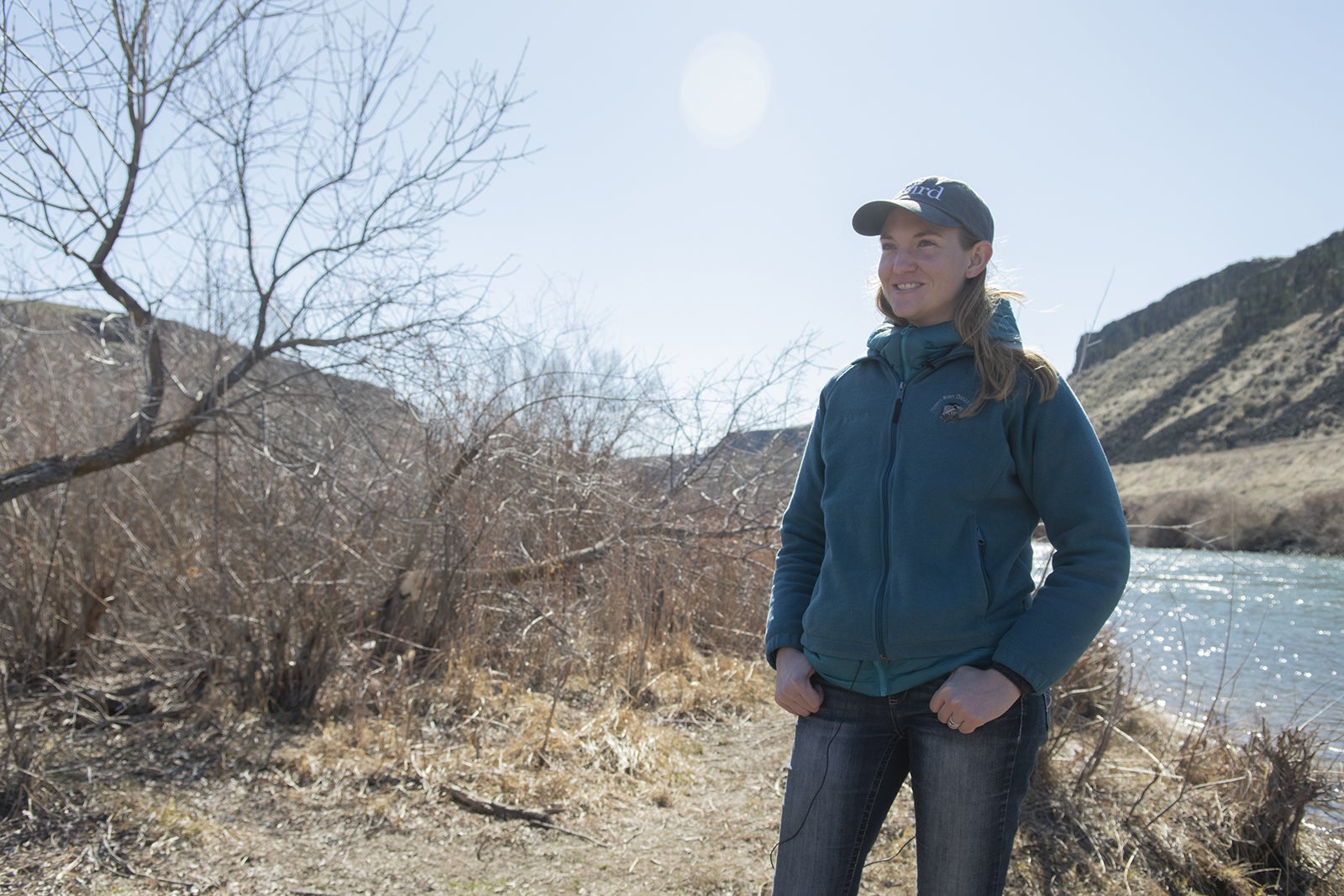 One hallmark of Boise's growing cityscape is the river that ribbons through town. The Boise River is a favorite of anglers and floaters alike, and a spot for deer to cool off in the hot summer months. The river corridor also is home to a wide variety of birds, and everyone enjoying and sharing this special space is what the Intermountain Bird Observatory (IBO) is all about.
For 20 years, IBO has been offering Treasure Valley residents up-close experiences with their bird neighbors, and unique insight into their habitats. School children shriek at the opportunity to see bald eagles swoop, or to feel the flutter of tiny wings against their hands during songbird banding season. But until recently, those experiences were reserved for those who could make it to the top of a rough, steep, dirt road to access the observatory's Lucky Peak station during the summer months.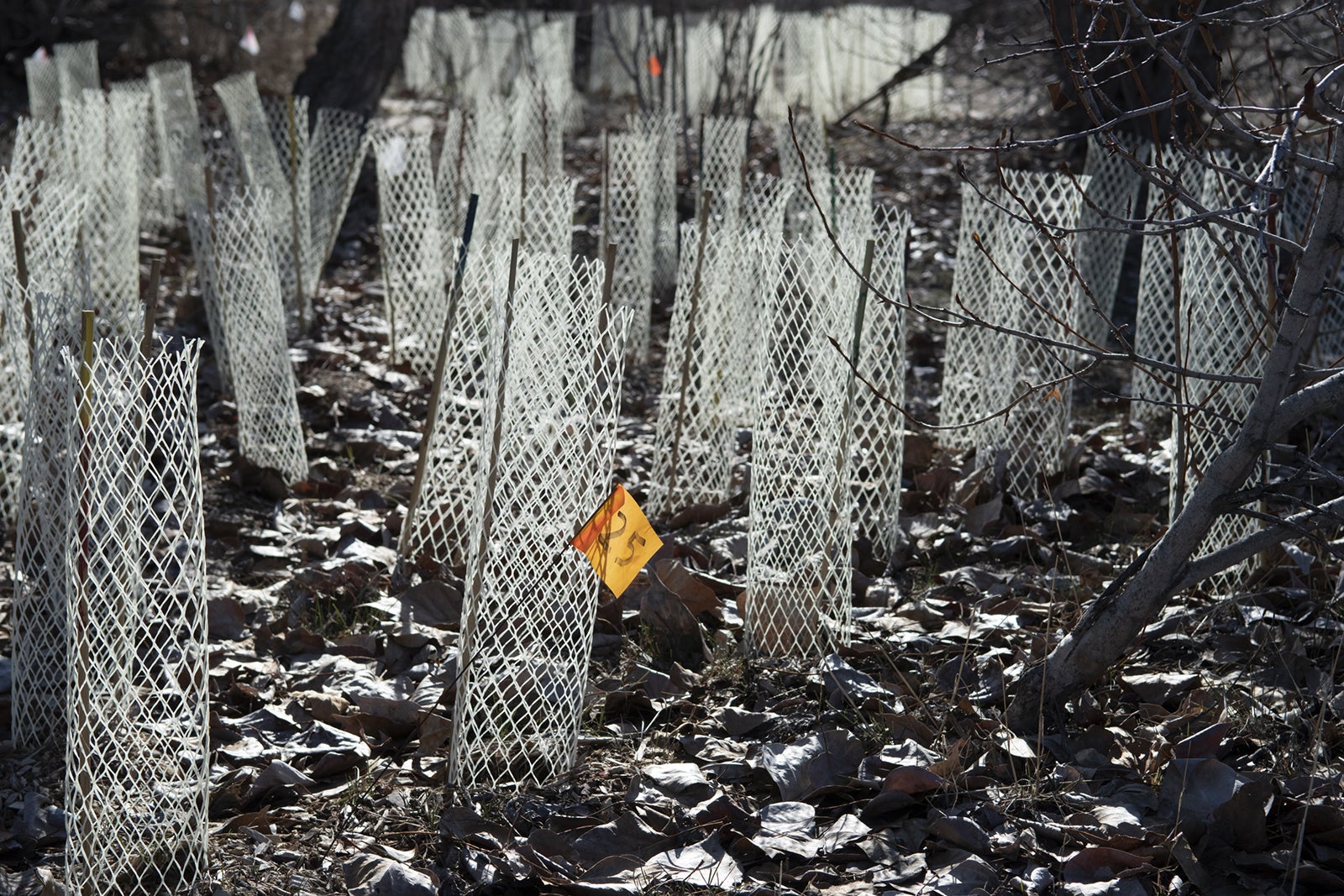 A new 20-acre site just east of downtown Boise along the Greenbelt changes all of that. Easily accessible by car, school bus or bike, the new space is allowing IBO to develop year-round outdoor programming in anticipation of more than 10,000 visitors each year. Future plans to build a new city park will help provide shared features, such as bus-accessible parking, restroom facilities and an outdoor amphitheater space.
Seedlings IBO planted last October at the IBO Boise River site, March 18, 2019, photo Patrick SweeneyLast fall, second and third graders from Anser Charter School participated in a planting day hosted by IBO in their new location.
"There must have been 60 or more kids there that day and they ended up planting hundreds of little native plants and learning a bit about bird habitat."

– Greg Kaltenecker, IBO executive director.
This spring, students on field trips are helping collect actual data that measures the effectiveness of the habitat restoration work, as well as placing trail cameras to study the mammals and other wildlife that live at the site.
"I posed a question to the class," said IBO Education and Outreach Director Heidi Ware. "Why are we planting plants to help birds? One second-grader raised his hand and said, 'Because you can't plant grasshoppers! And I would get really tired of catching all those grasshoppers to feed the birds.' I just loved hearing a second grader, in his own words, explain how restoring plants and habitat indirectly helped insects, which would help bird populations."
Songbird banding will begin at the Boise River site in June. It is located near the intersection of Warm Springs Avenue and the Highway 21 bridge, near the 425-acre Barber Pool Conservation Area, one of the largest wildlife refuges in an American city. Visit the Intermountain Bird Observatory website to plan a visit.