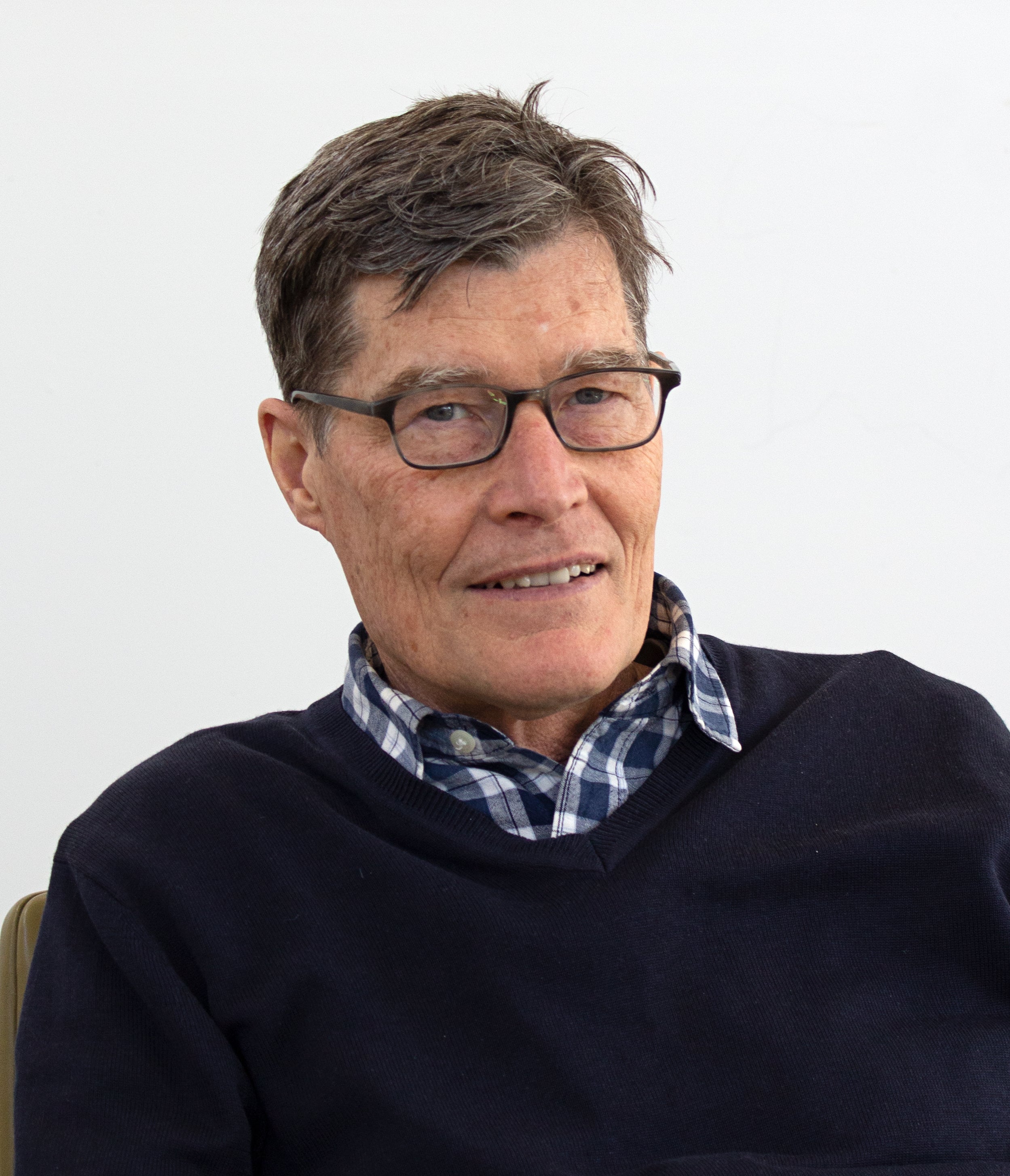 The John Simon Guggenheim Memorial Foundation has named sculptor Jim Shrosbree a 2019 Guggenheim fellow. Shrosbee received his bachelor of fine arts from Boise State University in painting and drawing in 1971.
Guggenheim fellowships recognize people who have "demonstrated exceptional capacity for productive scholarship or exceptional creative ability in the arts." The foundation receives approximately 3,000 applications each year and awards approximately 175 fellowships.
The foundation describes Shrosbree's work thusly: "highly distilled sculpture is formed out of simple, yet idiosyncratic materials. His wall-hung forms often have drawn lines or colored shapes placed behind and/or around them; and many have physical linear connections, like wire, uniting the form and the wall through suspension, tension, and/or balance. Together, they form a set of relationships that further each work's concept, while affirming the architectural space they occupy. His free-standing pieces incorporate custom pedestals, trivet-like platforms, and/or cloth coverings. The latter elude to domestic or embodied space, while inviting responses to tactile memory – fake fur, nylon stockings, a piece of blanket, natural or painted wood are all common materials/elements in his work. His often-stacked forms may be read as altars."
"My art training at Boise State was as much by osmosis and example as academic," said Shrosbree. "As advanced students, some of us joined faculty at off-campus life drawing sessions, shared meals at faculty homes and/or assisted them with projects. It became a kind of culture that I look back upon as formative experience. They expected a lot from us with no hand holding. It was total immersion. We learned from each other, establishing a self-reliance that fostered good studio habits and preparation for graduate school"
Shrosbree praised a faculty that in the 1970s, "was large enough and diverse enough to offer students a lot of options," he said. He counts professors Tarmo Watia, George Roberts, John Takehara, and Boyd Wright – all artists who achieved regional or national recognition — among his mentors.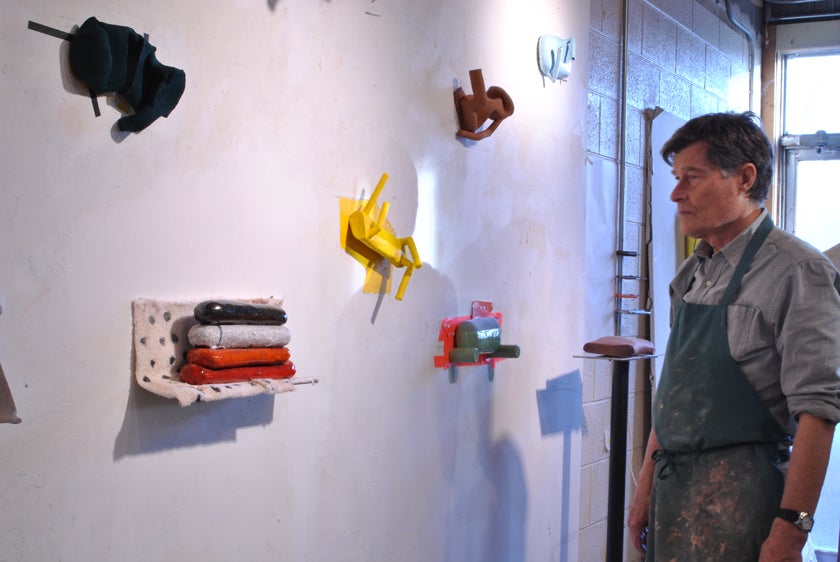 Shrosbree's sculptures, paintings and works on paper have been exhibited nationally and internationally, and are included in such collections as Los Angeles County Museum of Art, Detroit Institute of Art, Daum Museum of Contemporary Art, Eli and Edythe Broad Art Museum, Des Moines Art Center, Mint Museum, and University of Iowa Museum of Art. Awards include those from The Pollock-Krasner Foundation, National Endowment for the Arts, Wege Foundation, Iowa Arts Council, Idaho Arts and Humanities Commission, and residency fellowships at Yaddo, The MacDowell Colony and Watershed Center for Ceramic Art.
After attending Boise State, Shrosbree received a master of fine arts in ceramics at the University of Montana. He is an art professor at Maharishi University in Fairfield, Iowa.
A second Boise State graduate, photographer Ron Jude, also was named a 2019 Guggenheim fellow.