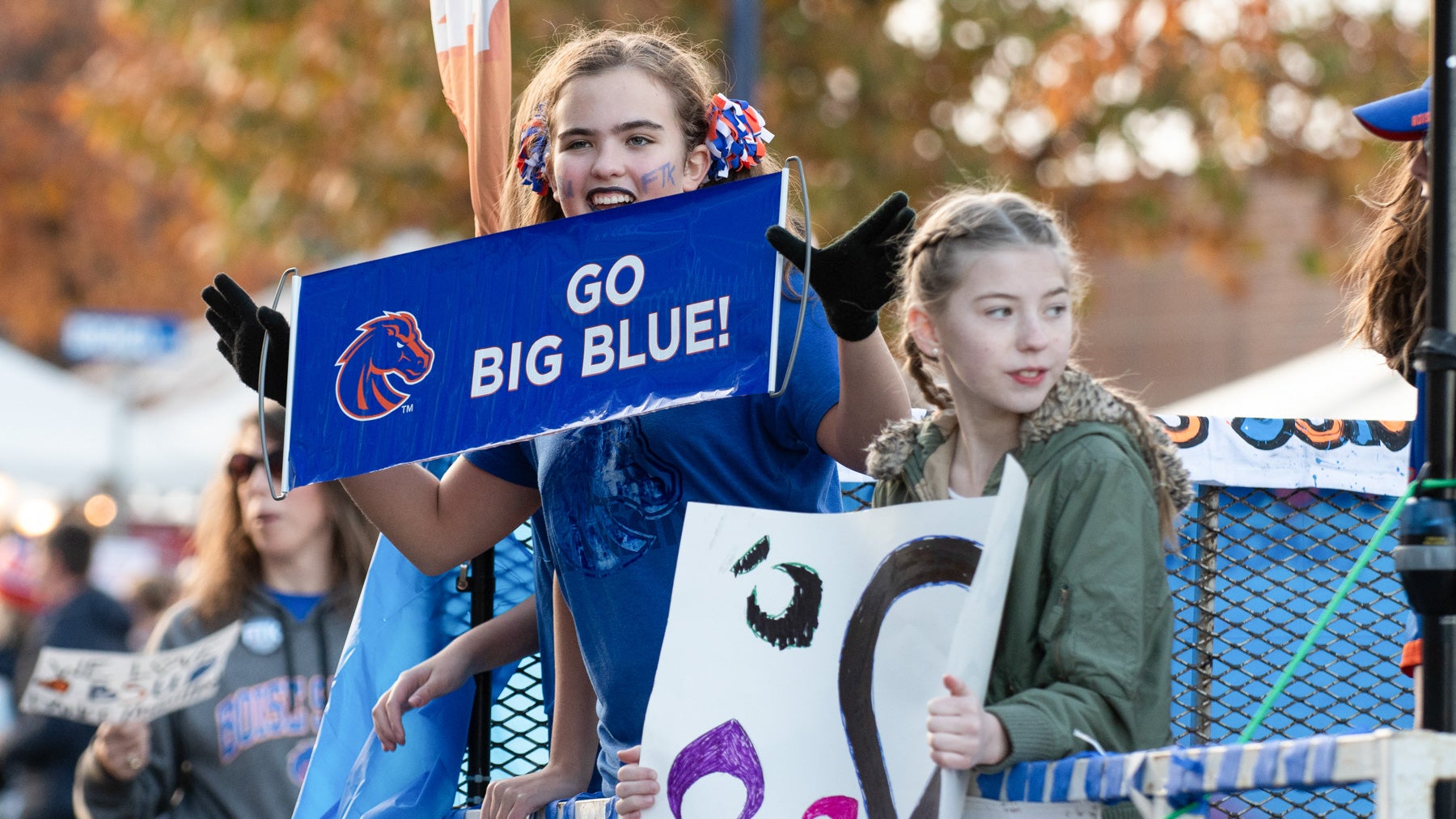 Boise State University celebrates its first-ever combined Homecoming plus Parent and Family Weekend Oct. 11-13.
A number of activities are planned throughout the week, and the campus community is encouraged to get involved in this annual display of Bronco pride.
Here are some highlights:
Distinguished Alumni Awards Gala
Join the Alumni Association for an inspirational evening in honoring the 2019 Distinguished Alumni at the annual awards gala Friday, Oct. 11. Advance tickets are required for the gala.
Welcome Bronco Families
We are excited to invite new and returning parents to campus for a weekend full of activities designed specifically for them. Learn more about Parent and Family Weekend and help welcome our families to campus.
Homecoming Parade and Bronco Bash
The Homecoming parade will begin at 5 p.m. Saturday, Oct. 12, on University Drive in front of the Administration Building and proceed down University Drive, ending at Denver Street. Watch the parade from the Bronco Bash location. The Alumni Association and Parent and Family Association are presenting this one, big, pre-game tailgate party at the Alumni and Friends Center. It starts at 4 p.m. and runs until 7:45 p.m. The Bronco-style beach party is free to attend and all are welcome.
Football Game
Cheer on the Broncos as they take on Hawaii. Kick-off is at 8:15 p.m. Saturday, Oct. 12. Purchase tickets to the game here.