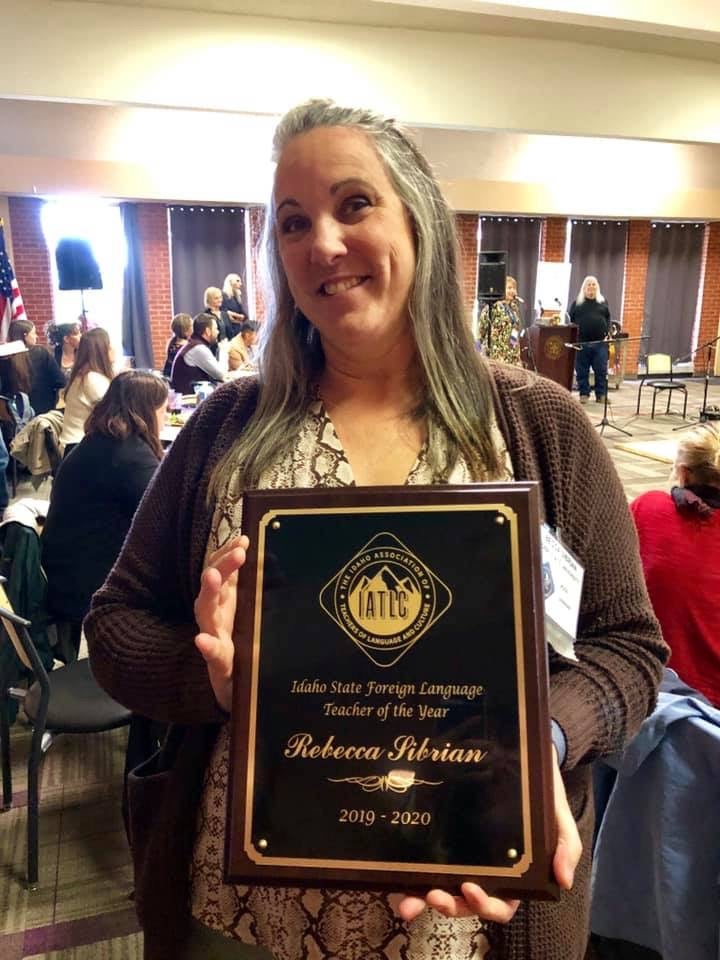 The Idaho Association for Teachers of Language and Culture has named Rebecca Sibrian, a lecturer in the Department of World Languages, the 2019 World Language Teacher of the Year.
Sibrian has taught German at Boise State for close to two decades. She is known for her creative and interactive classes that have inspired her students to continue their German studies.
"I am so honored to receive this award. I have been an active member of the association for almost 20 years and to have been chosen by my colleagues from all over the state as Teacher of the Year is humbling," said Sibrian. She thanked her peers for their continued support and inspiration.
Sibrian has served as the German chapter president and on the board of the Idaho Association for Teachers of Language and Culture as vice president and president. She also created a new University Foundations 100 class, Dynamics of Diverse Cultures in Film.
Sibrian is a leader both on campus and in the community. Besides her regular teaching duties, she has been instrumental in organizing Do Deutsch Day, an event that brings 500 high school German students to Boise State to visit with faculty, meet other students and participate in a variety of German language-based activities.
Those who nominated Sibrian for the honor wrote, "Becca is an energetic, caring, creative teacher who is always willing to share her ideas with her colleagues across languages."