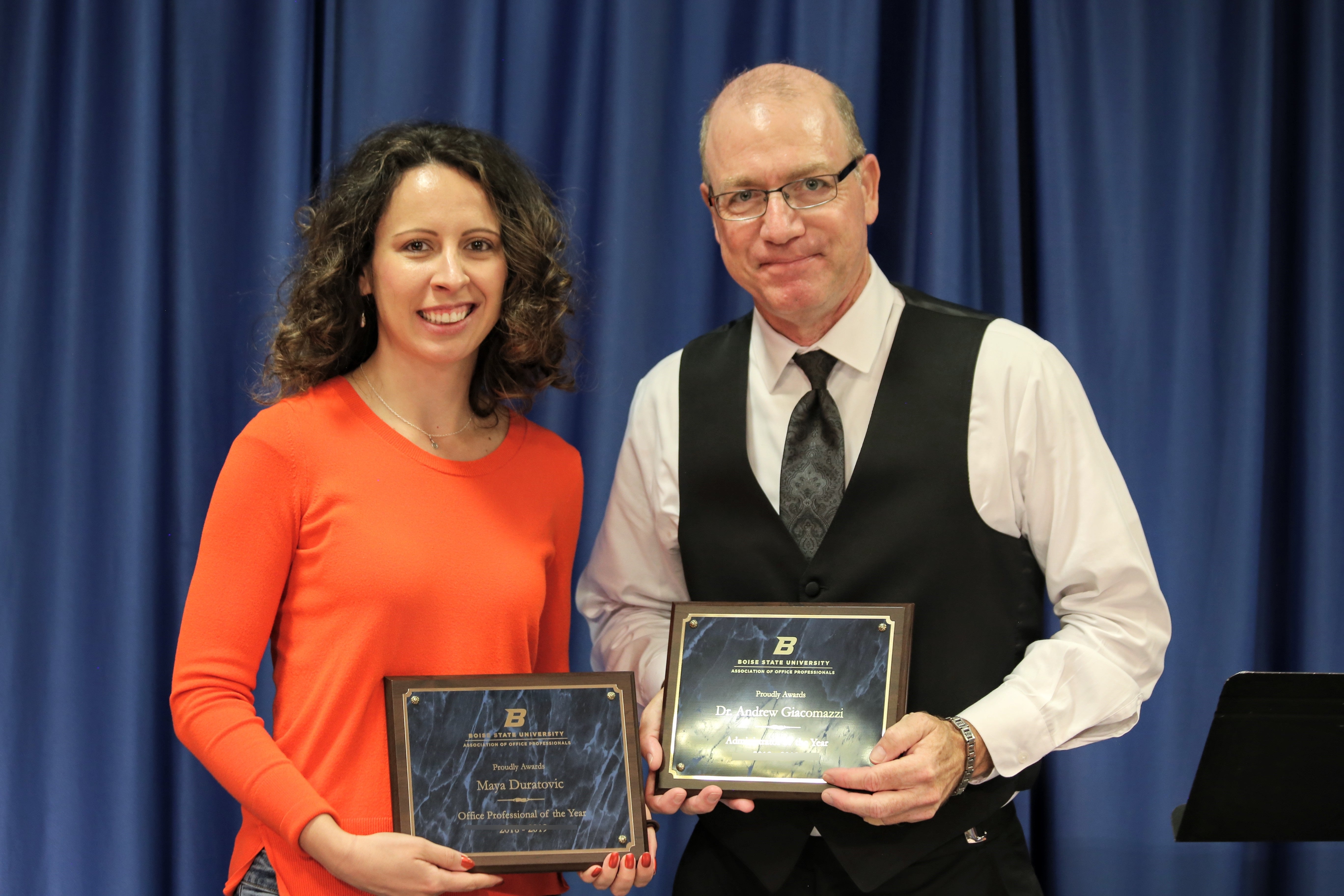 The Boise State Association of Office Professionals named English department manager Maya Duratovic Office Professional of the Year, and interim School of Public Service Dean Andrew Giacomazzi Administrator of the Year, during the association's annual Bosses Breakfast Oct. 4.
Duratovic was chosen based on her outstanding contributions to Boise State as well as local, national and global communities, most notably her extensive work in the Bosnian community. As a co-writer for the $200,000 grant for the Mandela Washington Fellowship and her most recent honor of Young Professional of the Year, awarded by the Boise Young Professionals, she has helped shape Boise by bringing the city to the world and the world to Boise.
Giacomazzi was recognized for his unwavering support of students, faculty and staff throughout the university. His continued involvement with Boise State and local, regional and national organizations is exemplary. Receiving an ASBSU Golden Apple Award and participating as a five-year faculty in residence for the Leadership and Engagement Living Learning Program are just two of many highlights of his dedication to higher education.
The Boise State community applauds these two exemplary professionals and the work they do every day to make our university an outstanding place to work and learn.