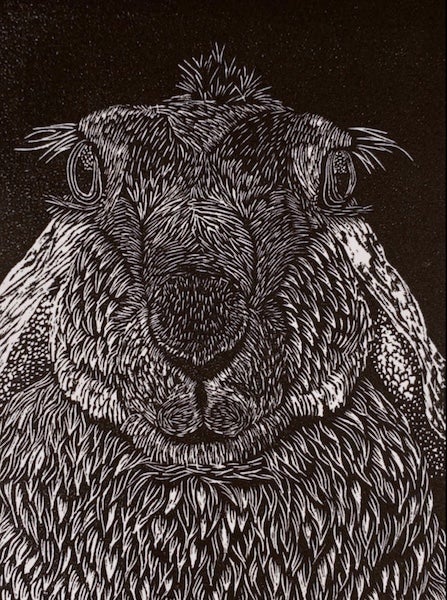 Student and faculty printmakers in the Department of Art, Design and Visual Studies represented Boise State at Transposing Attitudes, the fifth Symposium of the Rocky Mountain Printmaking Alliance Oct. 9-11 in Salt Lake City.
The symposium hosted 119 delegates from 11 western states as well as Alaska, Canada and Tennessee.
Jill AnnieMargaret, a professor and printmaking area head, Amy Nack, an adjunct professor and director of Boise's Wingtip Press, and Ameerah Bader, an undergraduate illustration major, participated as panelists.
AnnieMargaret presented "Transposing Pedagogies," which featured her work as part of the Mobile Scholars Faculty Learning Community and the implementation of mobile technology in her classes. AnnieMargaret has been utilizing mobile technology to improve relationships and strengthen community across classes in the printmaking lab and interdisciplinary MFA program.
Nack presented "Printmaking as Public Pedagogy." Her talk focused on the unique and rich cultural projects she has brought to varied populations around the state. Wingtip Press has enriched the lives of many in the Treasure Valley through public printmaking projects such as Print Boise, Print Boise River and many others.
Bader provided a personal student perspective on both projects, praising their accessibility.
There were other Boise State highlights.
Kimberly Brandel, a post-baccalaureate student majoring in printmaking, received a merit award for her wood engraving, "Damn Nabbit." The work was accepted into the Rocky Mountain Student Printmaking Exhibition hosted by the Salt Lake Community College and is on display through Nov. 6.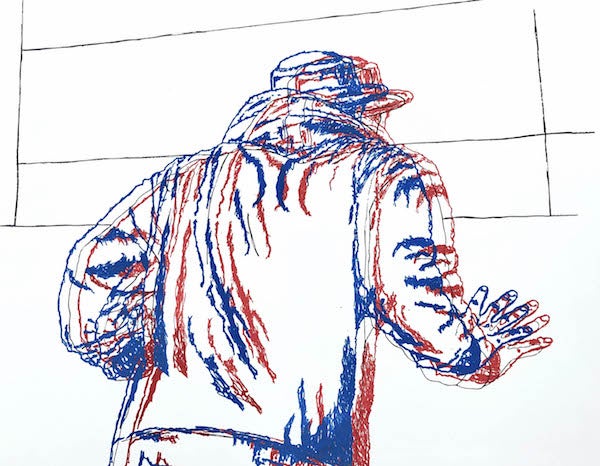 BFA printmaking and photography major Ben Huynh and Caitlin Harris, a MFA student and printmaking GA, had work featured in a printmaking portfolio exchange "Placed, Displaced."
This project featured one graduate and one undergraduate student from each of the 11 western states and was exhibited in the Art and Architecture building at the University of Utah.
The Rocky Mountain Printmaking Alliance was founded by AnnieMargaret along with alumni Candace Garlock and Amy Nack of Wingtip Press. AnnieMargaret, along with her students, hosted the inaugural symposium in 2011 and Watershed, the third symposium, in 2016. The organization recently applied for federal non-profit status. The organization has a ten-member board of directors who reside in Utah, Nevada, Arizona, Washington, Wyoming and Idaho.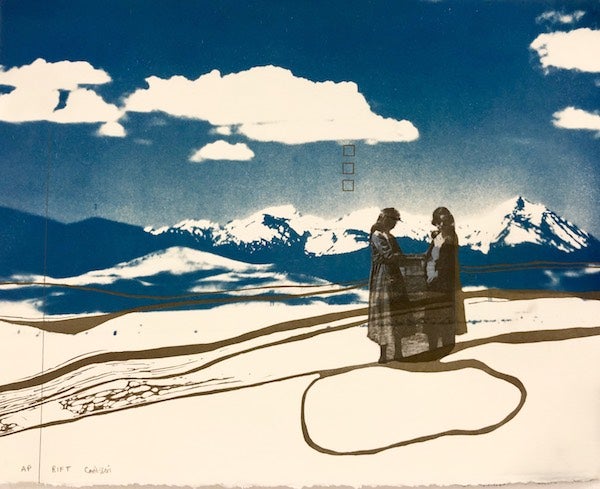 The founders established the alliance to strengthen regional ties in the discipline, and connect artists across the rural expanse of the Rocky Mountain region. The next symposium will be held in Reno in 2021.