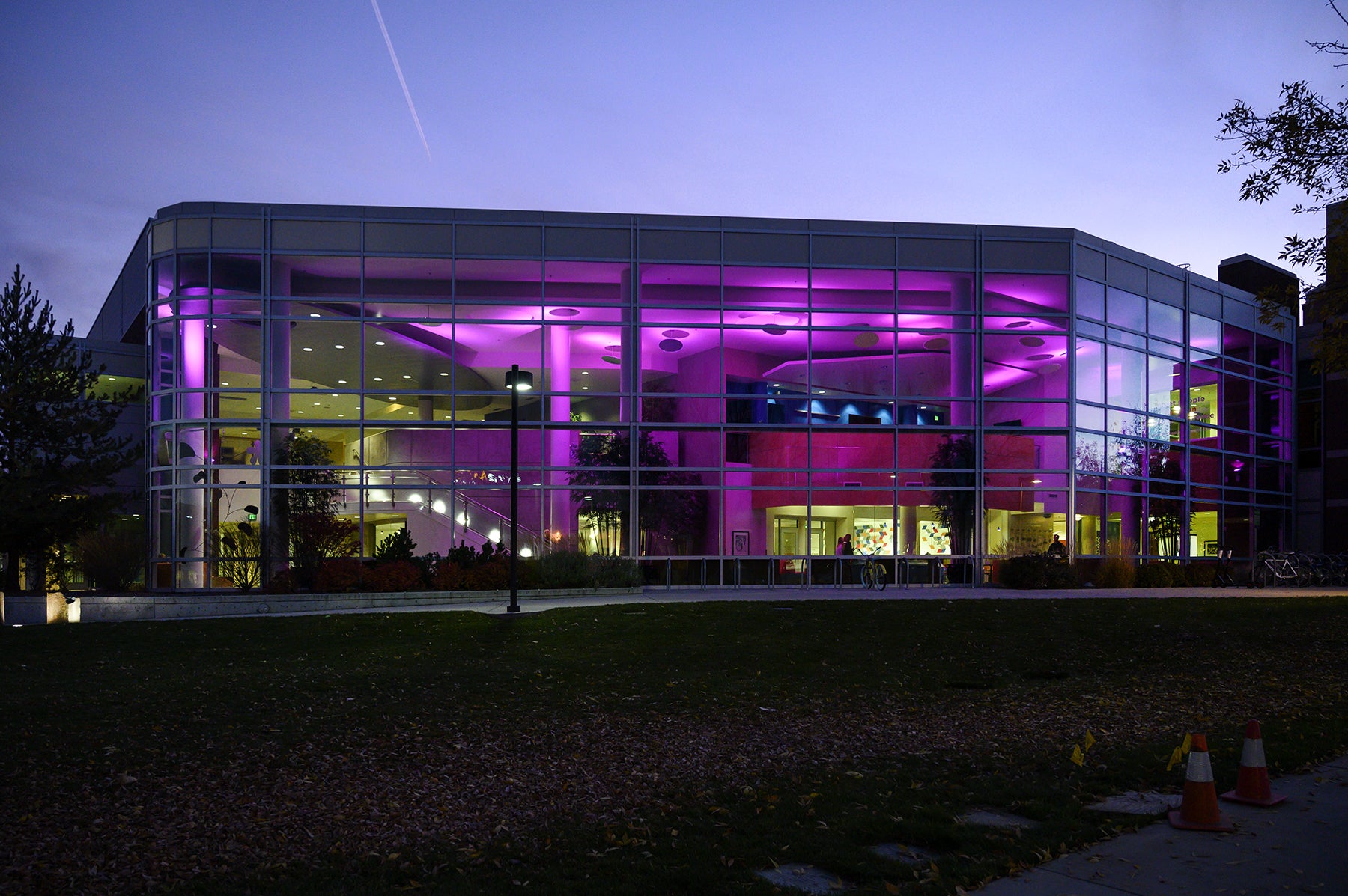 October is Domestic Violence Awareness Month. To recognize and honor the more than 10 million people who suffer as a result of domestic violence each year, a class of students has arranged to have the lights in the Student Union Building shine purple – the color representing domestic violence awareness – Oct. 20-30.
"Our goal was to intrigue students with the lights, while also paying tribute to the Women and Children's Alliance and Domestic Violence Awareness Month," said Kathryn Moore, a health studies major.
"I felt it was something that people would notice and wonder why they were purple – and such a beautiful shade of purple might I add," said Samantha Farmer, a computer science major. "For me, the act of making a change in the Student Union lights felt like a beautiful way to remember the survivors of domestic violence and to reach out to those who need it."
The University Foundations 200 honors course is focused on the ethics of safety, which "allows us to examine a myriad of issues where people may be unsafe, either physically or emotionally," explained professor Sara Fry. The class, which has a service-learning component, partnered with the Women and Children's Alliance. Fry has been an ambassador to the alliance since 2016, and was encouraged to partner with the organization following a successful partnership last year.
Last April, students in communication and media assistant professor Matthew Isbell's class organized a series of events in support of the Women and Children's Alliance and Sexual Assault Awareness Month, which further inspired Fry.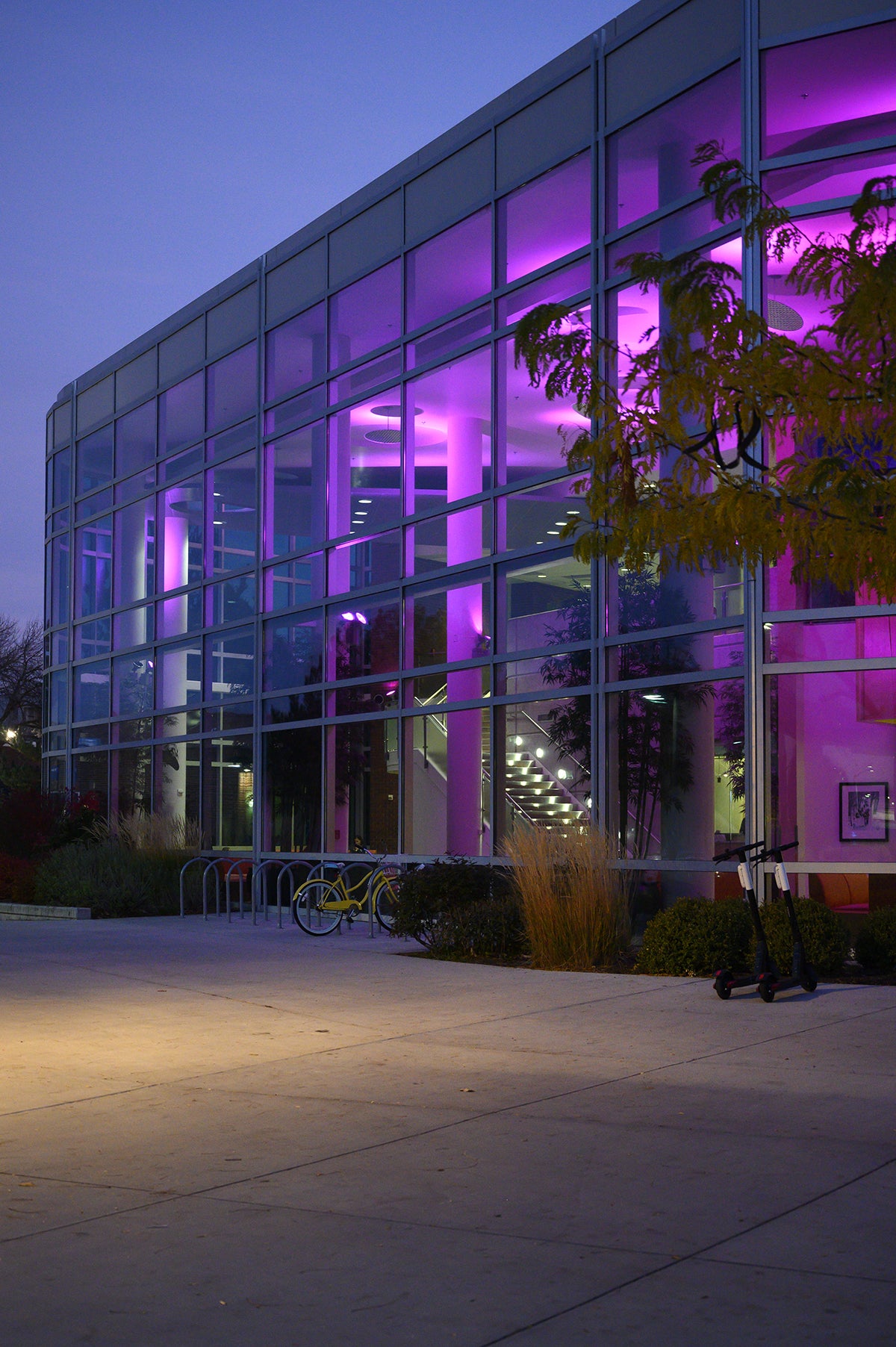 "Two of Dr. Isbell's graduate students came to my UF 200 class at the start of the semester to inspire my students and help us begin the process," Fry said. "Blake Harms and Diana Costanzo are remarkable people."
After that meeting, the class goal for the semester became clear:
"We hope it sparks an interest and curiosity in viewers so they wonder about the purpose of the lights," students wrote in a group manifesto. "The light also symbolically represents honoring survivors, since the act of domestic violence is born in a place of darkness. As Dr. Martin Luther King once said, 'Darkness cannot drive out darkness; only light can do that. Hate cannot drive out hate; only love can do that.' We are not only 'shining light' on the issue, but also underlining the message that being full of light and love can really make a difference in someone's life. Even if it is just one person that feels moved by this display of support and alliance, we will have accomplished our mission of spreading unwavering support, awareness and advocacy for domestic violence survivors."
The class is organizing other events in support of the Women and Children's Alliance that likely will take place in November.
"I sort of like the we'll likely have two events outside of the official confines of Domestic Violence Awareness Month," Fry said. "The need for education about domestic violence and the promotion of safety, healing and freedom is a 365-day endeavor."