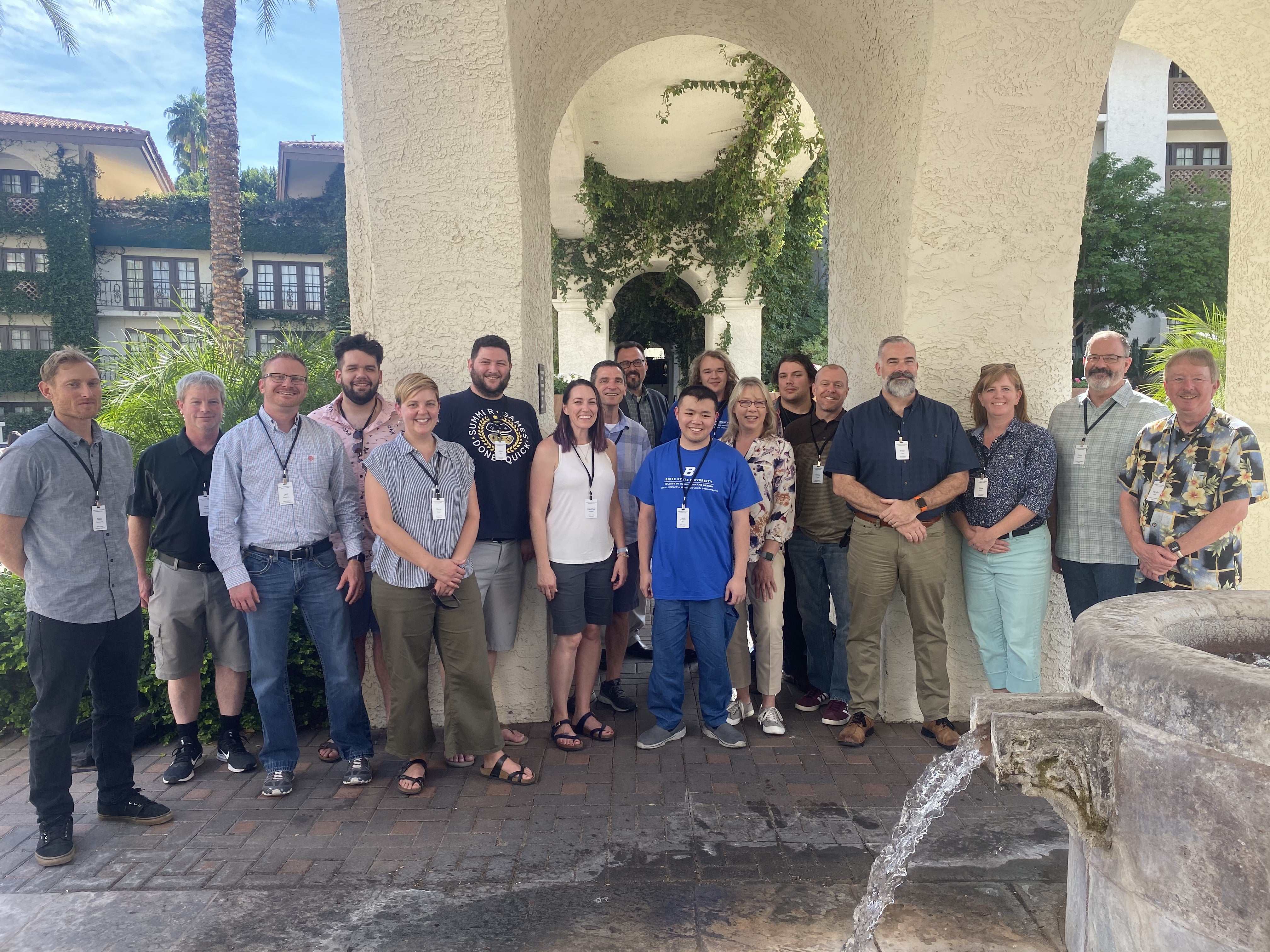 A group of Boise State staff and students attended the Community Education Leadership and Learning Academy 2019, hosted by Apple Community Education Initiatives Nov. 7-10 in Phoenix, Arizona.
The Community Education Leadership and Learning Academy brought together leadership teams from across all Apple Community Education sites. It is designed so teams comprising education leaders, teacher leaders, IT professionals and partner organizations can work together within and across sites to develop and showcase promising practices, explore possibilities and plan for ongoing innovation. The academy had 750 attendees; all are participating in their version of Boise State's Onramp program.
Boise State participants gave three presentations at the academy.
Gordon Jones, dean of the College of Innovation and Design (CID), presented at the leadership session "Developing and Designing Community Education Programs." Gordon then led the panel discussion of leaders from across the country who are part of the Apple Community Education Initiatives community.
Anthony Ellertson, program director of the Games, Interactive Media and Mobile technology (GIMM) program and GIMM student Nicholai Cascio presented at separate breakout sessions for the leadership track during the conference.
Other Boise State attendees included: Heather Kimmett, director of development for CID; Mark Woychick, director of programs for CID; Terra Feast, administrative assistant for K-12 professional development; Pete Risse, associate dean of Extended Studies; Lisa Berry, an instructional design consultant for the eCampus Center; and GIMM students Christopher Dahrens, Christine Todd, Julian Do, John Kiser and Matt Marquart.