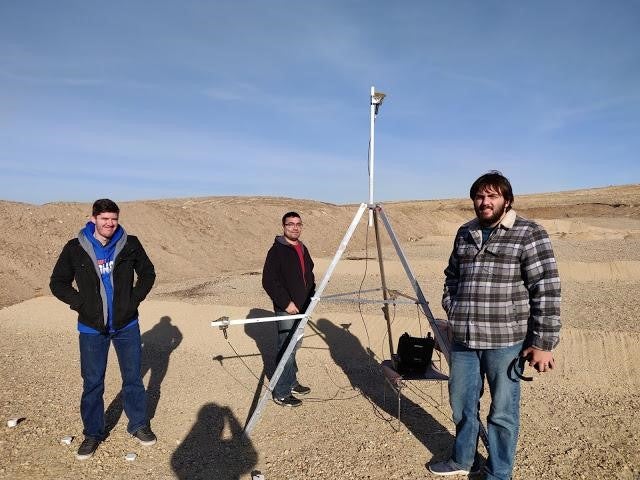 Field tests are underway for a transdisciplinary research team at Boise State. Led by professor of electrical and computer engineering Sin Ming Loo and geosciences professor HP Marshall, the team of students is working to develop a competitively-priced, self-contained system with the ability to pinpoint infrasound.
Much like the light spectrum, which ranges beyond human perception (e.g. infrared), sound is also a spectrum. Infrasound refers to sound waves with frequencies below the lower limit of human hearing.
This month, the team is testing their work at Black's Creek Public Shooting Range in Kuna. Spending a sunny day at a shooting range sounds like fun, but these critical tests also provide students with important experience testing designs in real-world conditions.
The team's earlier work has proven successful in detecting gunshots and snow avalanches. Current work is expected to be utilized in even more ways, thanks to its portable design and quick set up.
– By Jenn Ambrose