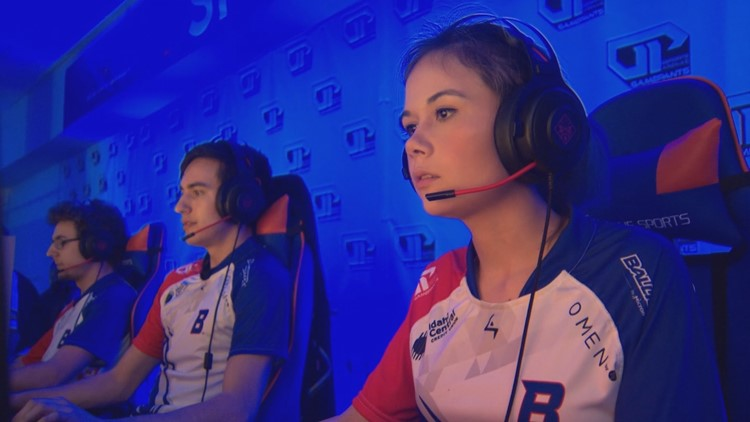 News outlets, including local television stations KTVB, KIVI and the Indiana Daily Student, the independent student newspaper at Indiana University, recently have featured Boise State's eSports team.
See the KTVB report, "To be the biggest, the best, to be the Alabama of eSports."
Watch the KIVI report, "BSU eSports Rocket League team ranked #1 in tournament."
Read the Indiana Daily Student story, "The potential creation of an IU esports program."
The two-year-old program recently completed its fall season. The team is celebrating 420 games, 250 wins, three conference championships, 1,000 hours of broadcasting and a dedicated arena.